Restaurant Details
Villa María
Locale: Polanco
Address: Avenida Homero 704
Telephone: +52 55 5203 0306
Restaurant Type: Casual Dining
Cuisine: Mexican
Service Type: Table Service
Price: $$$
Menu items offered: Breads and Pastries, Ceviche - Aquachile, Coffee, Desserts, Salads, Seafood, Soups, Tacos, Tapas - Finger Foods - Snacks
Hours:
Mon-Sat: 1 pm to 12 am, Sun: 1 pm to 8 pm,

Review Summary
Villa María, located in Polanco, is one of the best choices in Mexico City for traditional Mexican cuisine. Expansive menu at reasonable prices.

The full review for Villa María
Review by: Ollie O Rating: 4.2 stars Review Date: 09/12/2016
Ask about anyone in Mexico City where to go for first-class traditional Mexican cuisine and you'll likely hear one of two answers. Either Villa Maria or SAKS. Both are located in Polanco, Mexico City's affluent residential area that's home to many of the city's most notable hotels, and the majority of the high-end dining establishments.
Of the two, Villa María is clearly the more traditional, serving an almost stereotypical, expansive menu of Mexican classics. The décor is equally traditional, with bright yellow paint on the walls, adorned by colorful paper flowers, and illuminated by massive chandeliers, hanging from the rafters. But Villa María is certainly a cut above your typical Mexican fonda. The waiters, all male, friendly and efficient, are clad in starched black uniforms, oddly out of place in the otherwise slightly gaudy ambience. I've dined at Villa María on several occasions. Execution of the menu and service were always consistent. The image slider shows small fried chicken chalupas, tortilla soup, octopus and shrimp al ajillo, and a dark chocolate chicken mole. Villa Maria remains one of our favorite destinations in Mexico City. Conveniently located and reasonably priced, it's a great choice for traditional Mexican cuisine.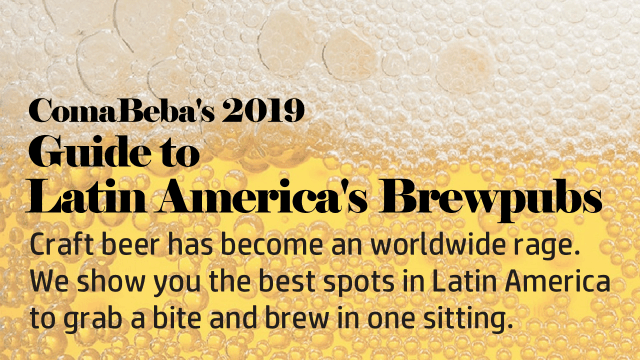 Click the restaurant name or image to read the review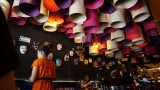 El Maizo – Roma Norte – Mexico City
Neighborhoods: Roma Norte
Service options: Table Service
Cuisine(s): Mexican
Rating: 4.2 stars Cost: $$ . Price: Casual Dining
---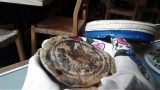 Azul – Mexico City
Neighborhoods: Centro Histórico, Hipódromo, La Condesa, Mexico City
Service options: Table Service
Cuisine(s): Mexican
Rating: 4.1 stars Cost: $$$$ . Price: Casual Dining
---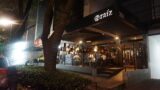 Raíz – Mexico City
Neighborhoods: Mexico City, Polanco
Service options: Table Service
Cuisine(s): Eclectic Gourmet, Gourmet Mexican
Rating: 4.7 stars Cost: $$$$ . Price: Formal Dining, Upscale Casual
---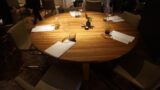 Pujol – Mexico City
Neighborhoods: Mexico City, Polanco
Service options: Table Service
Cuisine(s): Gourmet Mexican
Rating: 3.8 stars Cost: $$$$$ . Price: Upscale Casual
---
Fonda Mayora – Mexico City
Neighborhoods: La Condesa, Mexico City
Service options: Table Service
Cuisine(s): Mexican
Rating: 4.3 stars Cost: $$$ . Price: Casual Dining
---
Click the restaurant image to read the review
Quintonil – Mexico City
Neighborhoods: Mexico City, Polanco
Service options: Table Service
Cuisine(s): Gourmet Mexican
Rating: 4.5 stars Cost: $$$$ . Price: Upscale Casual
---
La Fonda del Recuerdo – Mexico City
Neighborhoods: Anzures
Service options: Table Service
Cuisine(s): Mexican
Rating: 4.0 stars Cost: $$$ . Price: Casual Dining
---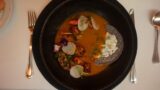 Dulce Patria – Mexico City
Neighborhoods: Mexico City, Polanco
Service options: Table Service
Cuisine(s): Gourmet Mexican, Mexican
Rating: 3.7 stars Cost: $$$$ . Price: Upscale Casual
---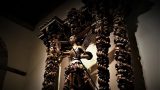 Hacienda de los Morales – Mexico City
Neighborhoods: Mexico City, Polanco
Service options: Table Service
Cuisine(s): Mexican
Rating: 4.6 stars Cost: $$$$ . Price: Upscale Casual
---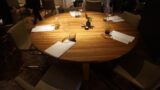 Pujol – Mexico City
Neighborhoods: Mexico City, Polanco
Service options: Table Service
Cuisine(s): Gourmet Mexican
Rating: 3.8 stars Cost: $$$$$ . Price: Upscale Casual
---