Temporal
La Condesa, Mexico City
Ambience

85%

Service

85%

Food

90%

Creativity

90%

Value

%
Restaurant Details
Temporal
Locale: La Condesa, Mexico City
Address: Saltillo 1
Telephone: +52 55 5211 5477
Restaurant Type: Casual Dining, Casual Gourmet
Cuisine: Eclectic Gourmet
Service Type: Table Service
Price: $$$
Menu items offered: Breads and Pastries, Coffee, Desserts, Espresso, Grilled Steaks, Ice Cream, Rice - Risotto, Salads, Seafood, Soups, Tacos, Tapas - Finger Foods - Snacks
Hours:
Mon-Sat: 1:30 - 12am, Sun: 1:30pm - 11pm,

Review Summary
Temporal offers an earthy, rustic menu with gourmet overtones in a simple, but pleasant ambiance.

The full review for Temporal
Review by: Ollie O Rating: 4.5 stars Review Date: 09/10/2017
Temporal offers an earthy rustic menu with gourmet overtones in a simple, but pleasant ambiance. There's live music, usually something jazzy, on Thursday evenings, to keep diners entertained. Service was acceptable on my last visit, but at times a bit unattentive.
There's limited outdoor seating on the front sidewalk. Indoor seating in a lower level bar area, and an upper-level dining room, for about forty or so diners. Perhaps another eight or so outside.
Chef Diego Pérez Turner's menu is creative. As the restaurant's name implies, the menu changes with each season, with the exception of a few signature items. The restaurant occasionally offers a multi-course prix-fixe menu, paired with mezcal.
Want to pretend you're British for a day? If you do, or if you happen to actually salute the Union Jack, you'll be delighted to know that Temporal offers a Sunday roast special,
On my latest visit I ordered the octopus tacos and the braised beef shank. The tacos were filled with an earthy pepper-dusted filling of octopus in an adobo sauce, crowned with avocado slices. Very flavorful. The beef shank had been expertly trimmed to reveal the end of the bone making the presentation of the dish even more impressive. The accompanying sauce was silky-smooth and flavorful.
Beware. In accordance with Mexican tradition, opening hours at lunch are not always adhered to. We recommend with all restaurants in Mexico City to never show up at the posted opening time unless you want to stand around while they set up the tables for thirty-minutes. It's a cultural reality that's not likely to change any time soon.
This well-executed menu is also reasonably priced, making those delicious tacos taste even sweeter.


Click the restaurant name or image to read the review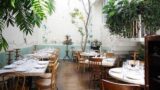 Rosetta – Roma Norte – Mexico City
Neighborhoods: Mexico City, Roma Norte
Service options: Table Service
Cuisine(s): Eclectic Gourmet, Gourmet Mexican
Rating: 3.8 stars Cost: $$$$ . Price: Casual Dining, Casual Gourmet
---
Blanco Colima – Mexico City
Neighborhoods: Mexico City, Roma Norte
Service options: Table Service
Cuisine(s): Eclectic Gourmet, Mexican
Rating: 4.5 stars Cost: $$$ . Price: Casual Dining
---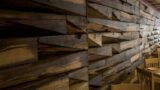 Merotoro – Mexico City
Neighborhoods: Hipódromo, La Condesa, Mexico City
Service options: Table Service
Cuisine(s): Gourmet Mexican
Rating: 4.3 stars Cost: $$$$ . Price: Upscale Casual
---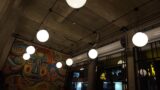 Amaya – Juárez – Mexico City
Neighborhoods: Juárez, Mexico City
Service options: Table Service
Cuisine(s): Gourmet Mexican
Rating: 3.7 stars Cost: $$$ . Price: Casual Dining, Casual Gourmet
---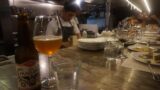 Lardo – Condesa – Mexico City
Neighborhoods: La Condesa, Mexico City
Service options: Table Service
Cuisine(s): Eclectic
Rating: 4.2 stars Cost: $$$$ . Price: Casual Dining, Casual Gourmet
---
Click the restaurant image to read the review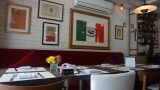 La Unica – Polanco – Mexico City
Neighborhoods: Mexico City, Polanco
Service options: Table Service
Cuisine(s): Grilled Steaks, Mexican
Rating: 4.2 stars Cost: $$$$ . Price: Casual Dining
---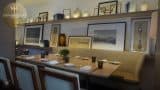 Anatol – Mexico City
Neighborhoods: Mexico City, Polanco
Service options: Table Service
Cuisine(s): Gourmet Mexican
Rating: 4.5 stars Cost: $$$$ . Price: Casual Dining, Casual Gourmet, Formal Dining, Upscale Casual
---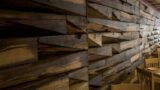 Merotoro – Mexico City
Neighborhoods: Hipódromo, La Condesa, Mexico City
Service options: Table Service
Cuisine(s): Gourmet Mexican
Rating: 4.3 stars Cost: $$$$ . Price: Upscale Casual
---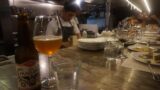 Lardo – Condesa – Mexico City
Neighborhoods: La Condesa, Mexico City
Service options: Table Service
Cuisine(s): Eclectic
Rating: 4.2 stars Cost: $$$$ . Price: Casual Dining, Casual Gourmet
---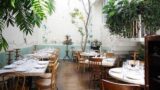 Rosetta – Roma Norte – Mexico City
Neighborhoods: Mexico City, Roma Norte
Service options: Table Service
Cuisine(s): Eclectic Gourmet, Gourmet Mexican
Rating: 3.8 stars Cost: $$$$ . Price: Casual Dining, Casual Gourmet
---