Sud 777
Jardines del Pedregal, Mexico City
Ambience

90%

Service

95%

Food

90%

Creativity

90%

Value

85%

Logistics

95%
Restaurant Details
Sud 777
Locale: Jardines del Pedregal, Mexico City
Address: Blvd. de la Luz 777
Telephone: +52 55 5568 4777
Restaurant Type: Upscale Casual
Cuisine: Eclectic Gourmet, Gourmet Mexican
Service Type: Table Service
Price: $$$, $$$$
Menu items offered: Breads and Pastries, Coffee, Espresso, Grilled Steaks, Salads, Seafood, Soups
Hours:
Mon-Sat: 8am to 12am, Sun: 9am to 5pm,

Review Summary
The experience at Sud 777 was impressive enough to put Sud 777, among the top five upscale dining restaurants in Mexico City. It's perhaps a bit off the beaten path, but worth the trip from the heart of the city for most foodies.

The full review for Sud 777
Review by: Ollie O Rating: 4.4 stars Review Date: 09/13/2015
Sud 777 is located out in the suburbs of Mexico City in Jardines de Pedegral. It's a bit of an excursion out there so Sud 777 was about the only highly acclaimed restaurant in Mexico City I had not visited during the preceding couple of years.
The restaurant has received nothing but good press. It was even featured on American chef Rick Bayless's public television show in the USA, "Mexico, one Plate at a Time". The design and décor are impressive. There are several dining rooms, both indoors and covered open-air spaces, separated by an array of gardens. However, the property appears a bit long in the tooth, with upholstered benches and chairs sorely needing to be steam cleaned, and chipped paint and other signs of wear and tear leaving the diner wondering why such a beautifully designed restaurant has fallen into disrepair. No such lack of attention with regard to the service staff, however. Everyone from the hostess to the manager were perfectly attentive, amiable and informative. I was given a tour of the restaurant by the hostess of and my waiter was nothing but helpful throughout the entire meal. Some of the waiters speak English and the menus were available in both Spanish and English. Diners have the option of ordering a la carte or electing to experience an eight-course tasting menu. I decided to give the tasting menu a try. The first two courses were merely a couple of canapés. One a small pie shell filled with trout roe sweetened with agave syrup. That was nice enough but the small little pie shell fell short of what I'd expect from a restaurant of this caliber. It actually looked and tasted a bit like the packaged shells you buy in the grocery store for preparing hors d'ouevres for your cocktail parties. The other hors d'oeuvres was basically a fancy, gourmet version of a chip with guacamole. The next course, grilled asparagus, was a bit more interesting. Slices of asparagus dusted at the ends of each piece with a black seaweed and white shrimp dust, accompanied by a few dabbles of a spicy mousse-like sauce. The mussels, in an oxtail consommé, that followed, were, I believe, my least favorite of all the courses. Small, nearly tasteless mussels, and a somewhat bland broth. So far, everything was interesting, but hardly satisfying as a course. I've had better hors d'oeuvres at a dozen cocktail parties. The first substantial course of the lot was the fish course that followed. A tender, flaky-fleshed cod in a chicken-broth flavored atole that was velvety-smooth. There were lots of tiny delicious components contributing to this dish. And the presentation was as beautiful as the dish was delicious. This, I would order again (and again). The beef carpaccio in a rich red sauce that followed was just about as good and unique. As good as the two main courses were, perhaps the desserts were the stars of the show. A mango jelly topped by a billowy citric foam, served as a palette cleanser, was followed by a fruity ice-cream made with ocosingo cheese, and accompanied by slices of strawberry and sweet-pickled rhubarb stalks, dusted with citron and dill leaves. Beautifully plated and delicious. The sweet finale was this gooey little dark-chocolate tamal, with a quenelle of chocolate ice-cream, all floating in a classic chocolate atole. It was a bit like dying and going to chocolate heaven. A fitting end to an impressive array of dishes. I would not likely order the tasting menu again, but it was an excellent choice to discover the talents of the chef and his staff. At 950 pesos (US$50) it was a bit pricey by Mexico City dining standards, but certainly not overpriced, being less than half of what you'd pay at Pujol for a similar experience. And the remainder of the menu is priced similar to other fine-dining establishments in Mexico City. What's more, it's the only experience of its kind available to residents out in this part of Mexico City. The experience, overall, was impressive enough to put Sud 777, among the top five upscale dining restaurants in Mexico City. It's perhaps a bit off the beaten path, but worth the trip from the heart of the city for most foodies.


Click the restaurant name or image to read the review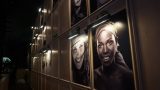 Candela Romero – Mexico City
Neighborhoods: Cuauhtémoc, Mexico City
Service options: Table Service
Cuisine(s): Eclectic Gourmet
Rating: 4.4 stars Cost: $$$$ . Price: Upscale Casual
---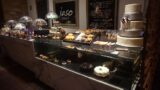 Jaso – Mexico City
Neighborhoods: Mexico City, Polanco
Service options: Table Service
Cuisine(s): Eclectic Gourmet
Rating: 3.7 stars Cost: $$$$ . Price: Upscale Casual
---
J by José Andrés – Mexico City
Neighborhoods: Mexico City, Polanco
Service options: Table Service
Cuisine(s): Eclectic Gourmet
Rating: 4.6 stars Cost: $$$$ . Price: Upscale Casual
---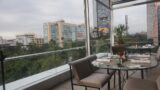 Diana Restaurant at the St Regis – Mexico City
Neighborhoods: Cuauhtémoc, Mexico City, Zona Rosa - Reforma
Service options: Table Service
Cuisine(s): Gourmet Mexican
Rating: 4.3 stars Cost: $$$ . Price: Upscale Casual
---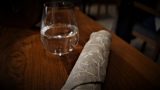 Lorea – Mexico City
Neighborhoods: Mexico City, Roma Norte
Service options: Table Service
Cuisine(s): - Generic Cuisines -, Gourmet Cuisine
Rating: 4.7 stars Cost: $$$$$ . Price: Upscale Casual
---
Click the restaurant image to read the review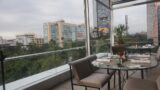 Diana Restaurant at the St Regis – Mexico City
Neighborhoods: Cuauhtémoc, Mexico City, Zona Rosa - Reforma
Service options: Table Service
Cuisine(s): Gourmet Mexican
Rating: 4.3 stars Cost: $$$ . Price: Upscale Casual
---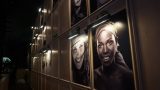 Candela Romero – Mexico City
Neighborhoods: Cuauhtémoc, Mexico City
Service options: Table Service
Cuisine(s): Eclectic Gourmet
Rating: 4.4 stars Cost: $$$$ . Price: Upscale Casual
---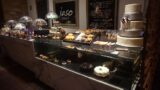 Jaso – Mexico City
Neighborhoods: Mexico City, Polanco
Service options: Table Service
Cuisine(s): Eclectic Gourmet
Rating: 3.7 stars Cost: $$$$ . Price: Upscale Casual
---
J by José Andrés – Mexico City
Neighborhoods: Mexico City, Polanco
Service options: Table Service
Cuisine(s): Eclectic Gourmet
Rating: 4.6 stars Cost: $$$$ . Price: Upscale Casual
---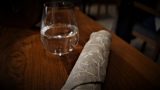 Lorea – Mexico City
Neighborhoods: Mexico City, Roma Norte
Service options: Table Service
Cuisine(s): - Generic Cuisines -, Gourmet Cuisine
Rating: 4.7 stars Cost: $$$$$ . Price: Upscale Casual
---