Sonora Grill Prime
Roma Norte
Ambience

85%

Service

85%

Food

90%

Creativity

90%

Value

80%
Restaurant Details
Sonora Grill Prime
Locale: Roma Norte
Address: Calle de Durango 205
Telephone: +52 55 5207 4347
Restaurant Type: Casual Dining, Steakhouse
Cuisine: Grilled Steaks
Service Type: Table Service
Price: $$$$
Menu items offered: Ceviche - Aquachile, Coffee, Desserts, Espresso, Grilled Steaks, Hamburgers, Ice Cream, Pasta, Rice - Risotto, Salads, Sandwiches, Seafood, Soups, Tacos, Tapas - Finger Foods - Snacks
Hours:
Mon-Sat: 1pm to 2am, Sun: 1pm to 10am,

Review Summary
Sonora Grill Prime is a premium-grade steakhouse targeted to a younger and more energetic customer than your typical steakhouse. If you like martinis, dance music with a heavy bass beat and high-quality steaks, Sonora Grill Prime has you covered.

A few years ago, having a steak at a restaurant in Mexico City meant eating a thinly sliced piece of rubbery beef that was grossly overcooked, regardless of how you ordered it. That's changing. With international chains franchising their brands in Mexico City, and local entrepreneurs seeking to capture the higher gross earnings from restaurants offering premium-grade steaks, we're now seeing a host of quality steakhouses in Mexico City.
Among this new breed of steakhouses is Sonora Grill and the local restaurant chain's higher end brand, Sonora Grill Prime.The dining room at Sonora Grill Prime in Roma Norte is usually packed. The contemporary décor is a unique. It's a bit uncharacteristic for a steakhouse. The music is up tempo, almost reaching the decibel level and beat of dance music.Here's what else is unique about Sonora Grill Prime. They have way more than steaks. The menu's packed with lots of interesting appetizers you wouldn't normally see in a steakhouse. And the menu also has a variety of pasta dishes, carpaccio, tacos and hamburgers. All the meats are cooked in a Josper oven, which is a hybrid between a typical word-burning grill and an oven. A Josper oven utilized real wood embers to impart smoky flavor but lowers the risk of the meats drying out on the grill during cooking.Sonora Grill offers premium beef types, including Sterling Silver (a hybrid between U.S. Choice and U.S. Prime), USDA Prime, and Japanese Akaushi (the most revered breed of Japanese cattle).Those premium steaks will cost you more than a run-of-the-mill stead. That 28 oz Akaushi steak, for example, will cost you about US$78 (MXN$1,480). Could be worse, you could be eating that 28 ounces of steak in a restaurant in Manhattan where it would cost twice that much.With all that variety on the menu, guess what I ordered? The cheapest ribeye on the menu. 400g of that Sterling Silver "almost Prime" beef. It was very good. Cooked perfectly as ordered, "medio rojo". The baked potato was loaded with melted cheese, butter and sour cream. The entire meal was about US$30 (MXN$625).Sonora Grill Prime won't be everyone's cup of tea. It's a premium-quality steakhouse targeting at a younger client. There's a high-energy vibe in the dining room most evenings, with a DJ playing electronic dance tunes at high volume. I suppose what I'm saying is that it's not the best place for baby-boomers or people looking to carry on a serious conversation. Unless of course, you're an incredibly "hip" baby boomer.But it's a great place to be seen and a great place to do some people-watching. Oh. And a pretty darn good place to eat a steak, too.


Click the restaurant name or image to read the review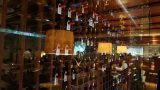 Harry's – Mexico City
Neighborhoods: Mexico City, Polanco
Service options: Table Service
Cuisine(s): Grilled Steaks, Seafood
Rating: 3.9 stars Cost: $$$$$ . Price: Steakhouse, Upscale Casual
---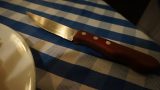 Quebracho – Mexico City
Neighborhoods: Cuauhtémoc, Juárez, La Condesa, Mexico City, San Angel - Guadalupe Inn, Satélite
Service options: Table Service
Cuisine(s): Grilled Steaks
Rating: 3.7 stars Cost: $$$ . Price: Casual Dining, Seafood Restaurant
---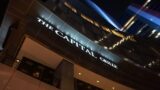 Capital Grille – Mexico City
Neighborhoods: Mexico City, Zona Rosa - Reforma
Service options: Table Service
Cuisine(s): Grilled Steaks
Rating: 4.4 stars Cost: $$$ . Price: Steakhouse, Upscale Casual
---
Click the restaurant image to read the review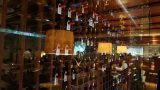 Harry's – Mexico City
Neighborhoods: Mexico City, Polanco
Service options: Table Service
Cuisine(s): Grilled Steaks, Seafood
Rating: 3.9 stars Cost: $$$$$ . Price: Steakhouse, Upscale Casual
---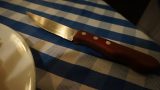 Quebracho – Mexico City
Neighborhoods: Cuauhtémoc, Juárez, La Condesa, Mexico City, San Angel - Guadalupe Inn, Satélite
Service options: Table Service
Cuisine(s): Grilled Steaks
Rating: 3.7 stars Cost: $$$ . Price: Casual Dining, Seafood Restaurant
---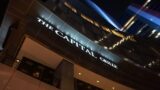 Capital Grille – Mexico City
Neighborhoods: Mexico City, Zona Rosa - Reforma
Service options: Table Service
Cuisine(s): Grilled Steaks
Rating: 4.4 stars Cost: $$$ . Price: Steakhouse, Upscale Casual
---