Saks
Mixcoac - Insurgentes, Polanco, San Angel - Guadalupe Inn, Tlalpan - Toriello Guerra
Ambience

90%

Service

90%

Food

90%

Creativity

90%

Value

80%

Logistics

90%
Restaurant Details
Saks
Locale: Mixcoac - Insurgentes, Polanco, San Angel - Guadalupe Inn, Tlalpan - Toriello Guerra
Address: Campos Elíseos 133
Telephone: +52 55 5545 6560
Restaurant Type: Casual Dining, Upscale Casual
Cuisine: Mexican
Service Type: Table Service
Price: $$$$
Menu items offered: Apple Pie, Breads and Pastries, Carpaccios - Tartares, Cheesecake, Coffee, Cookies, Croissants, Crème brûlée, Egg Breakfast Dishes, Egg rolls - Fried spring rolls, French omelettes, Ice Cream, Lemon Pie, Omelettes, Panna Cotta, Pastel de Tres Leches, Pecan Pie, Salads, Scrambled Eggs, Soups, Tiramisu
Hours:
Sun: 8:00 am - 9:00 pm, Mon: 7:00 am - 12:00 am, Tue: 7:00 am - 12:00 am, Wed: 7:00 am - 12:00 am, Thu: 7:00 am - 12:00 am, Fri: 7:00 am - 12:00 am, Sat: 8:00 am - 12:00 am

Review Summary
Saks restaurant in Mexico City, with near-stellar service and execution of a menu boasting more variety than its peers and impressive décor in all locations, lives up to its good reputation. Varied menu will appeal to larger groups.

The full review for Saks
Review by: Ollie O Rating: 4.4 stars Review Date: 08/15/2017
Saks offers a slightly upscale dining experience with a somewhat odd menu divided between traditional Mexican cuisine and a sprinkling of international dishes, from eggrolls to pasta. The restaurant operates six locations and is open for breakfast, lunch and dinner at all locations. Hours vary slightly at each location so refer to our map markers for hours at each locale.
The location in Polanco is a very large free-standing building with one large interior dining room impressively decorated and featuring domed ceilings with columns painted so as to resemble marble, each with accents in gold leaf, lending an air of elegance to the room.
The exterior covered terrace is almost as impressive. The restaurant frequently offers live entertainment, as do the other locations.
The owners of this Polanco location may well have spent more on design and décor than any other restaurant in the city. But that's a double-edged sword. This location, despite the hefty amount of money placed into the décor, feels a bit disingenuous, lacking the charm and authenticity of nearby La Hacienda de los Morales.
The San José Insurgentes location actually has an odd mix of décor, the original restaurant being slightly less upscale with a more rustic feel, a bit like a medieval castle, and the "International" section which is bit elegant in style. But even in the original section it's still very nice and the table linens and service are similar. In fact, the service is probably a bit better during peak hours at this location since it's clearly a bit less chaotic with a fraction of the patrons ordering all at once.
My personal favorite of all the locations is the San Angél location. In terms of décor, this one successfully achieves upscale status, yet with lots of exposed-brick walls, retains a certain colonial charm that gives if a bit of soul. It's a beautiful restaurant.
As I indicated, the service is generally top-notch in all locations but can get a little sketchy during peak hours, especially at the Polanco location, with service sometime slowly grinding to a snail's pace causing an annoying wait. That's the exception, not the norm. Generally, service is good. Some of the waiters in this high-end establishment might get a little pushy, steering patrons toward more expensive dishes and wines. So, just be aware than a request for recommendations may not take value into account.
Execution of the Mexican classics is generally very good, with a few special "Saks" touches added here and there. And surprisingly, the international detours are better than acceptable. The pasta dishes are about as good as you can find in Mexico City, which isn't exactly brimming with Italian restaurants.
Prices are bit hefty, but not excessively considering the superior ambiance, service and the quality of food.
Saks offers more variety on the menu than almost any of its peers and has many quality vegetarian options on the menu which will appeal to more diners that are picky eaters. For that reason, Saks might be the best choice in the city for large groups, which are more likely to have parties in the group with dietary restrictions.
When you weigh the host of pluses against the sometimes-slower service in Polanco, Saks still ends up way on the positive side.
Note: Our rating for ambiance is based on the Polanco location but the other locations are sufficiently similar not to mandate an alteration of the rating. The service rating is affected by occasional lags in time of service during peak hours at all locations which won't affect the majority of diners.


Click the restaurant name or image to read the review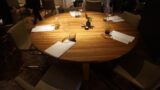 Pujol – Mexico City
Neighborhoods: Mexico City, Polanco
Service options: Table Service
Cuisine(s): Gourmet Mexican
Rating: 3.8 stars Cost: $$$$$ . Price: Upscale Casual
---
Villa María – Mexico City
Neighborhoods: Polanco
Service options: Table Service
Cuisine(s): Mexican
Rating: 4.2 stars Cost: $$$ . Price: Casual Dining
---
La Fonda del Recuerdo – Mexico City
Neighborhoods: Anzures
Service options: Table Service
Cuisine(s): Mexican
Rating: 4.0 stars Cost: $$$ . Price: Casual Dining
---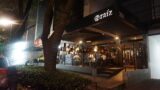 Raíz – Mexico City
Neighborhoods: Mexico City, Polanco
Service options: Table Service
Cuisine(s): Eclectic Gourmet, Gourmet Mexican
Rating: 4.7 stars Cost: $$$$ . Price: Formal Dining, Upscale Casual
---
Fonda Mayora – Mexico City
Neighborhoods: La Condesa, Mexico City
Service options: Table Service
Cuisine(s): Mexican
Rating: 4.3 stars Cost: $$$ . Price: Casual Dining
---
Click the restaurant image to read the review
Azul – Mexico City
Neighborhoods: Centro Histórico, Hipódromo, La Condesa, Mexico City
Service options: Table Service
Cuisine(s): Mexican
Rating: 4.1 stars Cost: $$$$ . Price: Casual Dining
---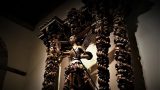 Hacienda de los Morales – Mexico City
Neighborhoods: Mexico City, Polanco
Service options: Table Service
Cuisine(s): Mexican
Rating: 4.6 stars Cost: $$$$ . Price: Upscale Casual
---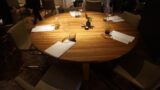 Pujol – Mexico City
Neighborhoods: Mexico City, Polanco
Service options: Table Service
Cuisine(s): Gourmet Mexican
Rating: 3.8 stars Cost: $$$$$ . Price: Upscale Casual
---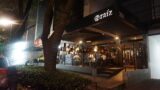 Raíz – Mexico City
Neighborhoods: Mexico City, Polanco
Service options: Table Service
Cuisine(s): Eclectic Gourmet, Gourmet Mexican
Rating: 4.7 stars Cost: $$$$ . Price: Formal Dining, Upscale Casual
---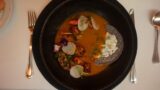 Dulce Patria – Mexico City
Neighborhoods: Mexico City, Polanco
Service options: Table Service
Cuisine(s): Gourmet Mexican, Mexican
Rating: 3.7 stars Cost: $$$$ . Price: Upscale Casual
---