Restaurant Details
Rustic Kitchen
Locale: La Condesa, Santa Fe - Zedec Santa Fe
Address: Av. Pdte. Masaryk 86
Telephone: +52 55 5545 6802
Restaurant Type: Casual Dining
Cuisine: Italian
Service Type: Table Service
Price: $$$
Menu items offered:
Hours:
Mon-Sat: 1:30pm - 11pm, Sun: 1:30pm - 6pm,

Review Summary
Offering a slightly less chain-restaurant personality than both Olive Garden and Italianni's, Rustic Kitchen is one of the better choices for Italian cuisine in Condesa and Santa Fe, despite minor lapses of execution of menu items.

The full review for Rustic Kitchen
Review by: Ollie O Rating: 4.2 stars Review Date: 08/15/2017
Rustic Kitchen offers a modern take on a traditional Italian trattoria. There are two locations in Mexico City and one outside the city in Tlalnepantla de Baz. I've been to the locations in both Condesa and Santa Fe. The Condesa restaurant is situated in an old residence and true to name, has a slightly "rustic" décor. The Santa Fe location is much bigger with a huge terrace out front, new décor with an Italian personality, but lacking that rustic character that the Condesa location possesses.
The menu and level of execution is substantially the same in all locations. The menu is certainly not authentic Italian. It's very similar to what you'd find in Italian restaurant chains in the USA, such as Olive Garden, with a few variances.
One such variance is the inclusion of a New England clam chowder on the menu. This creamy seafood-stew from the eastern seaboard in the USA seemed a bit out of place on this Italian menu. A few more dishes were also more North American that they were Italian, including the majority of the desserts, like carrot cake, crème brûlée and key lime pie. I don't really object to the menu veering off-course from Italian cuisine. But diners should be aware that they'll be experiencing some significant departures from classic Italian cuisine.
The hours of operation vary between locations, so check the map markers below for the hours of operation for the restaurant you're planning to visit. The Santa Fe location is actually open for breakfast, six days a week. We've yet to sample the morning menu. This review is based on the lunch and dinner menu only.
I have tried a variety of appetizers, pizza, pasta and desserts at both locations.
The pizza is not bad, but nothing special. The ingredients on my salami and prosciutto pizza were fresh and of good quality. But the pizza was slightly undercooked.
The grilled octopus, although somewhat expensive, was a huge portion and perfectly cooked.
I haven't been extremely impressed with the pasta dishes overall. The shrimp pasta was bland. The goat cheese raviolis were acceptable, but not much more. There was an inadequate amount of filling and the butter sauce virtually almost tasteless. The tagliatelle was equally mediocre. Execution can be inconsistent as well. On one occasion I was served an impressively tasty and well-executed risotto, creamy in texture and almost perfectly cooked. On another occasion the risotto was undercooked and almost inedible.
The desserts were a mixed bag as well. The tiramisu I was served at the Santa Fe location was excellent. However, the cheesecake I was served at the Condesa restaurant, as you can see in the slideshow, although tasty, had fallen in the center and looked utterly ridiculous. The key lime pie had been frozen and was served still slightly frozen. That must be the culinary trend in Mexico City because the identical failure of execution (serving a frozen dessert that wasn't ice cream) occurred at three other restaurants I've visited within the preceding six months. A key lime pie at Primo's and the tiramisu at Italianni's and Santino, were all served slightly frozen.
These minor lapses of execution would be easier to tolerate were not for the fact that the menu prices at Rustic Kitchen are relatively expensive.
The pasta in a Bolognese sauce was twice the cost of what we paid at Fontina Trattoria.
This restaurant, although clearly more upscale than Fontina Trattoria and Italianni's, in terms of décor, does not serve significantly better food.
Hence, Rustic Kitchen didn't fare well in our Value category.
Despite the mediocre performance, I regret to say that for Italian cuisine in Mexico City, the options are limited. Your choice may be governed more by location than the quality of the food.
For both the location in Santa Fe and Condesa, there are no superior options close by. To satisfy those pasta cravings in a moment of need, Rustic Kitchen is a better than acceptable choice despite the shortcomings.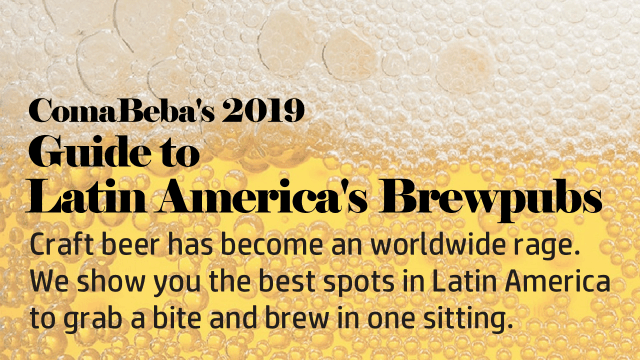 Click the restaurant name or image to read the review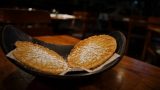 Nonna – Mexico City
Neighborhoods: La Condesa, Mexico City
Service options: Table Service
Cuisine(s): European Cuisine, Italian
Rating: 4.0 stars Cost: $$$$ . Price: Casual Dining
---
Fontina Trattoria – Mexico City
Neighborhoods: Juárez, Mexico City, Mixcoac - Insurgentes, San Angel - Guadalupe Inn
Service options: Table Service
Cuisine(s): Italian
Rating: 4.1 stars Cost: $$ . Price: Casual Dining
---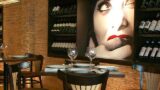 Romina – Polanco – Mexico City
Neighborhoods: Mexico City, Roma Norte
Service options: Table Service
Cuisine(s): Eclectic Gourmet, Italian
Rating: 4.6 stars Cost: $$$$ . Price: Upscale Casual
---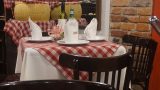 Attenti Trattoria – Mexico City
Neighborhoods: Cuauhtémoc, Mexico City
Service options: Table Service
Cuisine(s): Italian
Rating: 3.7 stars Cost: $$$ . Price: Casual Dining
---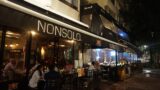 Nonsolo – Polanco – CDMX
Neighborhoods: Centro Histórico, La Condesa, Mexico City, Nápoles - WTC, Polanco, Roma Norte
Service options: Table Service
Cuisine(s): Italian
Rating: 2.8 stars Cost: $$$ . Price: Casual Dining
---
Click the restaurant image to read the review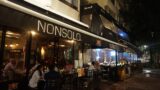 Nonsolo – Polanco – CDMX
Neighborhoods: Centro Histórico, La Condesa, Mexico City, Nápoles - WTC, Polanco, Roma Norte
Service options: Table Service
Cuisine(s): Italian
Rating: 2.8 stars Cost: $$$ . Price: Casual Dining
---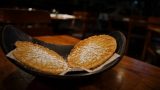 Nonna – Mexico City
Neighborhoods: La Condesa, Mexico City
Service options: Table Service
Cuisine(s): European Cuisine, Italian
Rating: 4.0 stars Cost: $$$$ . Price: Casual Dining
---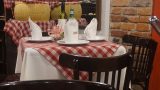 Attenti Trattoria – Mexico City
Neighborhoods: Cuauhtémoc, Mexico City
Service options: Table Service
Cuisine(s): Italian
Rating: 3.7 stars Cost: $$$ . Price: Casual Dining
---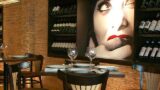 Romina – Polanco – Mexico City
Neighborhoods: Mexico City, Roma Norte
Service options: Table Service
Cuisine(s): Eclectic Gourmet, Italian
Rating: 4.6 stars Cost: $$$$ . Price: Upscale Casual
---
Fontina Trattoria – Mexico City
Neighborhoods: Juárez, Mexico City, Mixcoac - Insurgentes, San Angel - Guadalupe Inn
Service options: Table Service
Cuisine(s): Italian
Rating: 4.1 stars Cost: $$ . Price: Casual Dining
---