Rosetta
Mexico City, Roma Norte
Ambience

75%

Service

80%

Food

80%

Creativity

90%

Value

70%
Restaurant Details
Rosetta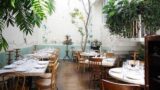 Locale: Mexico City, Roma Norte
Address: Calle Colima 166
Telephone: +52 55 5533 7804
Restaurant Type: Casual Dining, Casual Gourmet
Cuisine: Eclectic Gourmet, Gourmet Mexican
Service Type: Table Service
Price: $$$$
Menu items offered: Salads, Seafood, Soups
Hours:
Mon-Sat: 1:30pm to 11:30pm, ,

Review Summary
Fresh, local and unique ingredients, a fusion of Italian and Mexican influence, prepared and served in an an unassuming restaurant, is the calling card of Chef Elena Regadas. Don't let the humble surroundings deceive you. Rosetta is top of the list for lunch or dinner in Mexico City's Roma Norte.

The full review for Rosetta
Review by: Ollie O Rating: 3.8 stars Review Date: 09/20/2015
We've visited more than one restaurant in Latin America that's been named to London Magazine's World's 50 Best List that would be doing good to avoid our 50 Worst List (if we had one). For that reason, when we add a new city to our website's coverage, we always feel obligated to check out the restaurants that have acquired this dubious status to see if they, in fact, are even worth a visit.
In our preview of Mexico City our first visit to a restaurant that made London Magazine's questionable list was to Rosetta, a restaurant in the up and coming, but still quite Bohemian, neighborhood of Colonia Roma. The façade is unassuming. A maroon banner bearing the name of the restaurant is the sole reminder that inside lies one of Mexico City's most celebrated restaurants. The restaurant is located in an old home, although the vast majority of the seating is actually located in the courtyard and breezeway between the house and the adjoining building. Large vines are draping down from netting above the dining room providing a tropical forest atmosphere. There is nothing remotely elegant about the restaurant. Nor is it of that breed of modern minimalist bistro that seems to be all the craze these days. The restaurant seems to be wanting to convey the message that your visit to this domain is for the food, not the décor. I had just had a late lunch at nearby Kitchen 6 and simply didn't have much inclination toward a large meal on this evening. But a mere sampling of a main course plate and a dessert can typically give me all the information I need to form an accurate assessment of a restaurant. So on this evening I ordered the seafood dish on a base of celery root. The base of this fish stew was an extremely interesting texture. Although I've seen celery root countless times in recipes I believe this may be the first occasion I've tasted it as a main component of a dish. The texture was something like a lightly cooked barley. The dish was served adorned with two of the mussel shells at the edge of the plate and three wafer thin slices of the octopus symmetrically arranged, creating a creative presentation without any additional garnish. The ingredients in this dish provided all the beauty that was needed to make this dish as appealing to look at as it was to consume. The celery root base was immersed in a buttery seafood broth that provided the stew with the extra pungent flavor that the somewhat bland bass begged for. The result was a highly successful seafood dish, admired as much for its texture as for its flavor. For dessert I ordered one of the more unique offerings, the sacred leaf ice cream topped with roasted figs and shaved almonds. The taste of the ice cream was great. Regrettably, these were not the most flavorful figs, something that likely varies with the season and availability. What a shame as I'm sure that better fruit would have rendered this dessert unforgettable. As it was, no fault of the chef, the dessert was very good, but not memorable. As is typical of London Magazine's assessments of restaurants, the food was given priority over the ambiance and overall dining experience. Yes. Elena Reygadas is a talented young chef and has created a menu that shouts "unique". In our ratings we give as much weight to the ambiance, décor and service as we do to execution of the food. For that reason, Rosetta will not score as high in our overall ratings as many of her contemporaries in Mexico City that have spent millions of pesos to create a memorable dining experience. But that should not detract from the obvious talent of the chef and her staff who scored high on execution and creativity.


Click the restaurant name or image to read the review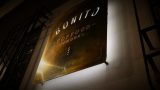 Bonito – Mexico City
Neighborhoods: La Condesa, Mexico City
Service options: Table Service
Cuisine(s): Gourmet Mexican
Rating: 3.6 stars Cost: $$$$ . Price: Casual Dining
---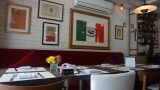 La Unica – Polanco – Mexico City
Neighborhoods: Mexico City, Polanco
Service options: Table Service
Cuisine(s): Grilled Steaks, Mexican
Rating: 4.2 stars Cost: $$$$ . Price: Casual Dining
---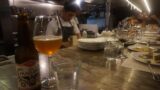 Lardo – Condesa – Mexico City
Neighborhoods: La Condesa, Mexico City
Service options: Table Service
Cuisine(s): Eclectic
Rating: 4.2 stars Cost: $$$$ . Price: Casual Dining, Casual Gourmet
---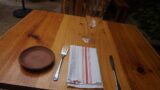 Huset – Mexico City
Neighborhoods: Mexico City, Roma Norte
Service options: Table Service
Cuisine(s): Eclectic
Rating: 4.7 stars Cost: $$$ . Price: Casual Dining, Casual Gourmet
---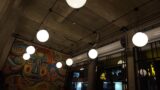 Amaya – Juárez – Mexico City
Neighborhoods: Juárez, Mexico City
Service options: Table Service
Cuisine(s): Gourmet Mexican
Rating: 3.7 stars Cost: $$$ . Price: Casual Dining, Casual Gourmet
---
Click the restaurant image to read the review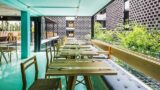 Carlota – Cuauhtémoc – Mexico City
Neighborhoods: Centro Histórico, Mexico City
Service options: Table Service
Cuisine(s): Eclectic Gourmet
Rating: 4.0 stars Cost: $$$$ . Price: Casual Dining, Casual Gourmet, Upscale Casual
---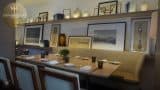 Anatol – Mexico City
Neighborhoods: Mexico City, Polanco
Service options: Table Service
Cuisine(s): Gourmet Mexican
Rating: 4.5 stars Cost: $$$$ . Price: Casual Dining, Casual Gourmet, Formal Dining, Upscale Casual
---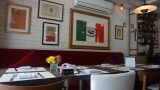 La Unica – Polanco – Mexico City
Neighborhoods: Mexico City, Polanco
Service options: Table Service
Cuisine(s): Grilled Steaks, Mexican
Rating: 4.2 stars Cost: $$$$ . Price: Casual Dining
---
Blanco Colima – Mexico City
Neighborhoods: Mexico City, Roma Norte
Service options: Table Service
Cuisine(s): Eclectic Gourmet, Mexican
Rating: 4.5 stars Cost: $$$ . Price: Casual Dining
---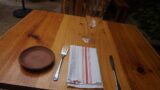 Huset – Mexico City
Neighborhoods: Mexico City, Roma Norte
Service options: Table Service
Cuisine(s): Eclectic
Rating: 4.7 stars Cost: $$$ . Price: Casual Dining, Casual Gourmet
---