Quintonil
Mexico City, Polanco
Ambience

90%

Service

100%

Food

100%

Creativity

80%

Value

80%

Logistics

95%
Restaurant Details
Quintonil
Locale: Mexico City, Polanco
Address: Newton 55
Telephone: +52 55 5280 1660
Restaurant Type: Upscale Casual
Cuisine: Gourmet Mexican
Service Type: Table Service
Price: $$$$
Menu items offered: Breads and Pastries, Coffee, Desserts, Espresso, Salads, Seafood, Soups, Tacos
Hours:
Mon-Sat: 1pm to 5pm and 7pm to 11pm, Sun: Closed,

Review Summary
Quintonil uses indigenous ingredients in unique ways to create what we call Mexican gourmet cuisine. Great ambiance, service and execution.

Quintonil is the much praised restaurant of Chef Jorge Vallejo. It's located in the affluent neighborhood of Polanco on a quiet street about a block off the main drag in Polanco, Presidente Maseryk. The entry is humble and inconspicuous. There are two main dining areas, front and back, in a narrow space with probably no more than ten to twelve tables accommodating 40 to 50 diners.
There is a minimalist décor with a wall of live green plants covering the top half of the back wall. A few carefully chosen pieces of art on one or two of the walls. The left wall is covered in a natural light colored wood paneling. Stark. But not overly so. The décor wasn't as dramatic and impressive as what we saw at nearby Nobu or at J by José Andrés. But not quite as monochrome and boring as the décor at nearby Biko. I think the menu can best be described at traditional Mexican gone gourmet. This is very similar to what we saw at Pujol. Except at Quintonil we weren't forced into the chef's conception of what we wanted and the cost was about half of what we paid at Pujol. Here's the scoop on the meal. For the appetizer I ordered the stone crab tostado with lime, radish and "chili habanero mayonnaise". Cost: About US$10 (190 pesos) (That's barely more than a Big Mac combo meal in Manhattan.) This was a big mound of crab meat and a corn tortilla fried until crisp, topped with paper-thin slices of radishes and other little goodies. Your supposed to take a spoonful of crabmeat, put it on the outside edge of the tostado and gobble that bite down, repeating the process until you're chewing your fingers not the tostado. I did that until both the crispy tortilla and the crab meat were gone. Considering the pile of crab meat would have cost US$30 almost anywhere in the USA the tostado (although delicious) was irrelevant. For the main course, I ordered the "Catch of the day with chili chipotle, squash and pineapple". On this particular day the "catch of the day" was sea bass ("lubina"). Again, to put it into perspective. for what would cost about US$30 in a respectable restaurant in Manhattan, I was paying about US$20 (395 pesos) for at Quitonil. Sea bass, although creamy and luxuriously flaky in texture, has very little flavor. I thought the chipotle rub was a great way of ramping up the flavor of this dish. It has this deep and spicy exterior but this melt-in-your-mouth interior that made it a joy to bite into. For dessert I had the "crema de mamey, galleta de pinole, helado de hueso de mamey". Mamey sapote is fruit indigenous to Mexico and piñole is an indigenous grain in Mexico. I suppose the ingredients aren't really important. It tasted great and even the little purple flower petals tasted good. I ate every last bit of this dessert. To sum it up. A really nice and impressive meal in a restaurant with a very nice ambience. First class service. You're not forced into an overpriced tasting menu. None of the red tape you have to subject yourself to at Pujol to get a table. Yet I'd say the three courses I had were on par with what I had at Pujol.


Click the restaurant name or image to read the review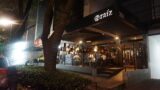 Raíz – Mexico City
Neighborhoods: Mexico City, Polanco
Service options: Table Service
Cuisine(s): Eclectic Gourmet, Gourmet Mexican
Rating: 4.7 stars Cost: $$$$ . Price: Formal Dining, Upscale Casual
---
Azul – Mexico City
Neighborhoods: Centro Histórico, Hipódromo, La Condesa, Mexico City
Service options: Table Service
Cuisine(s): Mexican
Rating: 4.1 stars Cost: $$$$ . Price: Casual Dining
---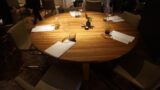 Pujol – Mexico City
Neighborhoods: Mexico City, Polanco
Service options: Table Service
Cuisine(s): Gourmet Mexican
Rating: 3.8 stars Cost: $$$$$ . Price: Upscale Casual
---
La Fonda del Recuerdo – Mexico City
Neighborhoods: Anzures
Service options: Table Service
Cuisine(s): Mexican
Rating: 4.0 stars Cost: $$$ . Price: Casual Dining
---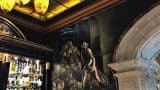 Saks – Mexico City
Neighborhoods: Mixcoac - Insurgentes, Polanco, San Angel - Guadalupe Inn, Tlalpan - Toriello Guerra
Service options: Table Service
Cuisine(s): Mexican
Rating: 4.4 stars Cost: $$$$ . Price: Casual Dining, Upscale Casual
---
Click the restaurant image to read the review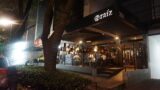 Raíz – Mexico City
Neighborhoods: Mexico City, Polanco
Service options: Table Service
Cuisine(s): Eclectic Gourmet, Gourmet Mexican
Rating: 4.7 stars Cost: $$$$ . Price: Formal Dining, Upscale Casual
---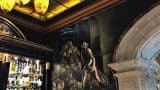 Saks – Mexico City
Neighborhoods: Mixcoac - Insurgentes, Polanco, San Angel - Guadalupe Inn, Tlalpan - Toriello Guerra
Service options: Table Service
Cuisine(s): Mexican
Rating: 4.4 stars Cost: $$$$ . Price: Casual Dining, Upscale Casual
---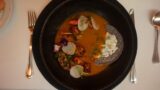 Dulce Patria – Mexico City
Neighborhoods: Mexico City, Polanco
Service options: Table Service
Cuisine(s): Gourmet Mexican, Mexican
Rating: 3.7 stars Cost: $$$$ . Price: Upscale Casual
---
Villa María – Mexico City
Neighborhoods: Polanco
Service options: Table Service
Cuisine(s): Mexican
Rating: 4.2 stars Cost: $$$ . Price: Casual Dining
---
Fonda Mayora – Mexico City
Neighborhoods: La Condesa, Mexico City
Service options: Table Service
Cuisine(s): Mexican
Rating: 4.3 stars Cost: $$$ . Price: Casual Dining
---