Ambience

70%

Service

70%

Food

80%

Creativity

80%

Value

80%
Restaurant Details
Que seria de mi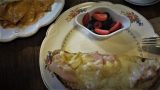 Locale: Polanco
Address: Alfonso Reyes 164-B
Telephone: +52 55 62676844
Restaurant Type: Casual Dining
Cuisine: Eclectic Gourmet
Service Type: Table Service
Price: $$$
Menu items offered: Charcuterie, Chilaquiles, Coffee, Croque Madame, Desserts, Egg Breakfast Dishes, Espresso, French Toast, French omelettes, Pancakes - Griddlecakes, Salads, Sandwiches, Soups, Waffles
Hours:
Sun: 8:30 am - 7:00 pm, Mon: 8:30 am - 7:00 pm, Tue: 8:30 am - 7:00 pm, Wed: 8:30 am - 7:00 pm, Thu: 8:30 am - 7:00 pm, Fri: 8:30 am - 7:00 pm, Sat: 8:30 am - 7:00 pm

Review Summary
Que sería de mi is quaint little café offering a full range of local and international breakfast ítems. Clearly worth a visit.

The full review for Que seria de mi
Review by: Ollie O Rating: 3.8 stars Review Date: 08/15/2017
Que sería de mi is a small, antique tea-cup sort of café cum restaurant offering a diverse menu of breakfast items, including traditional Mexican egg dishes, chilaquiles, and all the international favorites … omelets, a Croque Monsieur and Croque Madame, waffles, pancakes and French toast.
The biggest complaint I have about this restaurant is that the dining room is very small, and they have packed quite a few tables into the room. It's a bit crowded, compared to nearby Yume or Gust & Plesser.
They serve lunch, with salads and sandwiches and such, but I think it fair to say that breakfast is the restaurant's forte due to very diverse menu that is popular with both visitors and locals. Truth be told, I've never been to the place for lunch and have no clue what the menu looks like.
Service was acceptable but the waiter looked a bit flustered and confused once the room was at capacity. He just seemed to be having a little bit of trouble keeping up.
I ordered the waffle topped with an egg and bacon. The waffle was one of the best I've tried in Mexico City. It was just a slightly bit crisp on the exterior. The bacon was crisp too, and the eggs cooked as ordered. All in all, an acceptable showing.
They serve lunch items as well.
Overall, quality was better than average. A definite "go" for breakfast in this part of Condesa.


Click the restaurant name or image to read the review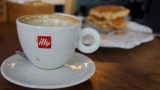 Café Toscano – Mexico City
Neighborhoods: La Condesa, Mexico City, Polanco
Service options: Table Service
Cuisine(s): Italian
Rating: 4.5 stars Cost: $$$ . Price: Cafe, Casual Dining
---
Chai – Mexico City
Neighborhoods: Polanco
Service options: Table Service
Cuisine(s): Eclectic
Rating: 4.2 stars Cost: $$$ . Price: Cafe, Casual Dining
---
Magnolia Bakery – Mexico City
Neighborhoods: Polanco
Service options: Table Service
Cuisine(s): Eclectic Gourmet
Rating: 3.8 stars Cost: $$ . Price: Casual Dining
---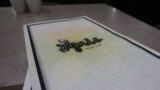 Lynis – Mexico City
Neighborhoods: Cuauhtémoc, Lindavista, Mexico City, Polanco
Service options: Table Service
Cuisine(s): Mexican
Rating: 4.1 stars Cost: $$ . Price: Buffet-Smorgasbord, Casual Dining
---
Yume – Mexico City
Neighborhoods: Escandón, Mexico City
Service options: Table Service, Take-out
Cuisine(s): Coffee - Bread - Pastries, Salads, Sandwiches
Rating: 4.4 stars Cost: $$ . Price: Cafe, Casual Dining
---
Click the restaurant image to read the review
Yume – Mexico City
Neighborhoods: Escandón, Mexico City
Service options: Table Service, Take-out
Cuisine(s): Coffee - Bread - Pastries, Salads, Sandwiches
Rating: 4.4 stars Cost: $$ . Price: Cafe, Casual Dining
---
Magnolia Bakery – Mexico City
Neighborhoods: Polanco
Service options: Table Service
Cuisine(s): Eclectic Gourmet
Rating: 3.8 stars Cost: $$ . Price: Casual Dining
---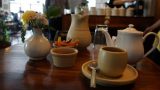 Belmondo – Mexico City
Neighborhoods: Mexico City, Polanco, Roma Norte
Service options: Table Service
Cuisine(s): Coffee - Bread - Pastries
Rating: 4.4 stars Cost: $$$ . Price: Casual Dining
---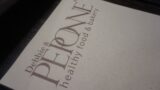 Debbie & Peponne for Breakfast – Mexico City
Neighborhoods: Bosque de las Lomas, Jardines del Pedregal, Mexico City, Polanco, Santa Fe - Zedec Santa Fe
Service options: Table Service
Cuisine(s): Coffee - Bread - Pastries
Rating: 3.8 stars Cost: $$$ . Price: Cafe, Casual Dining
---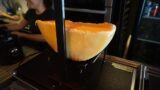 Mon Dieu – Cuauhtémoc – Mexico City
Neighborhoods: Cuauhtémoc, Mexico City
Service options: Table Service
Cuisine(s): Salads, Sandwiches
Rating: 4.3 stars Cost: $$ . Price: Casual Dining
---