Pujol - Mexico City - Polanco
Mexico City, Polanco
Ambience

85%

Service

90%

Food

85%

Creativity

80%

Value

55%

Logistics

75%
Restaurant Details
Pujol - Mexico City - Polanco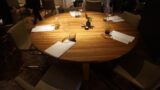 Locale: Mexico City, Polanco
Address: Calle Tennyson 133
Telephone: +52 55 5545 4111
Restaurant Type: Upscale Casual
Cuisine: Gourmet Mexican
Service Type: Table Service
Price: $$$$$
Menu items offered: Breads and Pastries, Coffee, Desserts, Espresso, Soups, Tacos
Hours:
Mon-Sat: 1:30pm to 10:45pm, Sun: Closed,

Review Summary
Chef Enrique Olvera's acclaimed restaurant, Pujol, is regarded by some as the city's best restaurant. We beg to differ. It's a great restaurant, but no better than a dozen others in the city. We tell you why.

The full review for Pujol - Mexico City - Polanco
Review by: Ollie O Rating: 3.8 stars Review Date: 08/19/2017
After finally confirming a lunch reservation I arrived at Pujol, camera in hand, knowing very little about what to expect. I had purposely not researched Pujol extensively to avoid preconceptions to the maximum extent possible. I was seated in a secluded niche by the only window providing light to the entire restaurant. Although a bit secluded, it provided the best spot in the dimly lit restaurant for taking photographs.
At the time of our original review, we were anything but impressed with the decor. But since that time, the restaurant has relocated to a much larger and stylishly decorated space with a far more contemporary feel than the prior location.The menu was awkwardly typed on a half-sheet of parchment paper. Most of the courses were served on pottery or some rustic vessel, designed to mimic the rustic roots of the cuisine. Next to the small vase on the table was a small vessel with a pile of an unground, coarse sea salt with a small wooden spoon.There is no service a la carte. Only a six course tasting menu. However, it is a tasting menu in the flexible format I prefer that allows the diner to choose between four separate items in the second, third and fourth courses.There was no amuse bouche. But the first course was a medley of five different finger foods, each served separately, in succession, so you could arguably call this a ten course menu. That "bocadillo" course consisted of a small corn cake similar to a Colombian arepa, an asparagus chileatole (soup) served in a small glass, gazpacho-style, a small tostado, a unique serving of smoked baby corn, and a chicken chicharón containing a silky concoction of escamoles. A culinary menagerie that did a brilliant job of exhibiting some of the more unique and lesser known elements of Mexican cuisine.The first course, this succession of delicious tidbits, probably took at least 45 minutes to complete. It was, quite honestly, unique, interesting and delicious. Every element.For the second course I chose the beef tongue in a pungent broth, accompanied, of course, by some small corn tortillas. In the recent visit to nearby restaurant Raíz, I had complained that the only fault in the ten course tasting menu there was the beef tongue course, in which the meat was slightly overcooked. Not here at Pujol. It was cooked perfectly. Tender. Flavorful. And the pungent broth was the perfect foil. I made small three-bite tacos. The broth was designed to consume as a soup but it was a bit pungent and I still had several courses to finish. I elected to consume the self-made tacos and left the broth for another day.For the next course I ordered the suckling lamb taco, served on a corn tortilla and an avocado puree, adorned with paper-thin slices of turnips and crowned by two thin slices of a habanero chili. Delicious.Taking the advice of the waiter, I had the chili adobo chicken. I was expecting chicken in an adobo sauce. But this was merely dusted in a smoky ground chili powder, sitting on a bed of bright green romeritos, topped with thin slices of a black radish and dusted with a black (charred) onion powder. I thought the preparation was delicious but I would think some diners would be less impressed with these smoky, spicy flavors.The final savory course was Olvera's signature "mole madre" and a contrasting "new" mole. Traditionally, a mole is served as a sauce accompanying a protein, most notably chicken. But Olvera has elected to feature the sauce as the center of the dish, serving the sauce only accompanied by corn tortillas for dipping and dousing into the mole. My personal opinion is that this dish was odd. Serving the mole as the featured item of the dish is roughly the equivalent of serving a béarnaise sauce in a bowl as a soup. Escoffier would roll over in his grave.The dessert course was another medley of five small dishes served in unison. First, tejate, a Oaxacan cool beverage made of corn, cocoa, almonds and cocoa flowers. Second, a medallion of the ripe heart of the tuna fruit (the fruit of the prickly pear cactus). Third, a pinwheel-shaped churro, dusted in sugar and cinnamon. Fourth, what I think was an avocado ice cream dusted with cocoa nibs. And finally, and a small cookie topped with something that now escapes me. The medley was an interesting way of featuring many confections popular in Mexican culture and cuisine.And what did this culinary circus cost? By and far, this was my most expensive meal in Mexico City, at the time of the review, it exceeded US $95 (1,795 pesos). Plus, the restaurant gigged me another US $6.50 (123 pesos) for a bottle of mineral water. The total bill was more than twice what the ten course tasting menu at Raíz cost. Was the meal at Pujol twice as good as what we experienced at Raíz? No. In fact, I preferred the meal at Raíz despite the less than perfect beef tongue course.Pujol is a good, and perhaps the best example of traditional Mexican cuisine raised to gourmet status that you can find in Mexico City.But herein lies my issue with Pujol and this entire genre of cuisine. Perhaps there are cuisines in the world that should not be glamorized and made gourmet. The beauty of peasant dishes such as a bouillabaisse from France are not made better because they are meddled with by chefs trained at the Cordon Bleu. A big plate of smoked barbecue ribs from Franklin's in Austin, Texas just wouldn't be quite right unless served on butcher paper. What we call comfort food in the USA is not meant to be glamorized. To do that would remove the "comfort" from the food. I believe that Mexican cuisine is that same type of cuisine. Give me a taco packed with spicy pork from a taco stand at the corner of Insurgentes and Álvaro Obregón and I'll be happier than a pig in mud. I don't want my taco served at a fancy restaurant in Polanco.We preferred the meal at Raíz which although similar in many respects, had a totally different personality. The menu at Raíz took a more traditional approach to gourmet. It adapted traditional European and American cooking techniques, trends and dishes by incorporating uniquely Mexican ingredients. The mushroom and elote soup is but one example. The new rage in broths in the culinary world is a great mushroom broth. The Raíz adaptation of this mushroom broth with wild mushrooms and several varieties of sweet, succulent corn was brilliant. And, in my opinion, more adapted to gourmet cuisine, than, for example, the chileatole we were served at Pujol. And, in my not so humble opinion, it tasted better too.Our rating system includes a value component. Because Pujol was so expensive compared to similar restaurants, it scored poorly in our value category. Our rating system for Formal Dining and Upscale Casual Dining establishments was recently upgraded to include a category called Logistics which in large part relates to the ease of making a reservation and being able to rely on that confirmation. Because Pujol cancelled a reservation we had made three weeks in advance, it scores poorly in that category as well. A restaurant is more than a kitchen. It's a business serving customers and to cancel a reservation made three weeks in advance, possibly by a traveler who has flown a great distance to sample Chef Olvera's wares is horribly rude and an unprofessional gesture that deserves admonition.Is Pujol a great restaurant? Yes. One of the top five in DF. Is it the best restaurant in Mexico City? We don't think so. We'd prefer to have lunch at Huset and dinner at the nearby restaurants, Raíz or Anatol.Supplement: Since the date of the visit covered in this review Pujol has moved to a new location and we believe that the menu has been changed to reflect a more contemporary outlook in line with modern culinary trends. Until we are invited to visit that restaurant, we stand by our original review and rating.


Click the restaurant name or image to read the review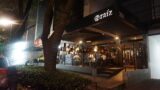 Raíz – Mexico City
Neighborhoods: Mexico City, Polanco
Service options: Table Service
Cuisine(s): Eclectic Gourmet, Gourmet Mexican
Rating: 4.7 stars Cost: $$$$ . Price: Formal Dining, Upscale Casual
---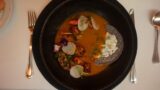 Dulce Patria – Mexico City
Neighborhoods: Mexico City, Polanco
Service options: Table Service
Cuisine(s): Gourmet Mexican, Mexican
Rating: 3.7 stars Cost: $$$$ . Price: Upscale Casual
---
Fonda Mayora – Mexico City
Neighborhoods: La Condesa, Mexico City
Service options: Table Service
Cuisine(s): Mexican
Rating: 4.3 stars Cost: $$$ . Price: Casual Dining
---
Villa María – Mexico City
Neighborhoods: Polanco
Service options: Table Service
Cuisine(s): Mexican
Rating: 4.2 stars Cost: $$$ . Price: Casual Dining
---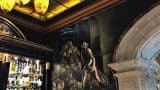 Saks – Mexico City
Neighborhoods: Mixcoac - Insurgentes, Polanco, San Angel - Guadalupe Inn, Tlalpan - Toriello Guerra
Service options: Table Service
Cuisine(s): Mexican
Rating: 4.4 stars Cost: $$$$ . Price: Casual Dining, Upscale Casual
---
Click the restaurant image to read the review
La Fonda del Recuerdo – Mexico City
Neighborhoods: Anzures
Service options: Table Service
Cuisine(s): Mexican
Rating: 4.0 stars Cost: $$$ . Price: Casual Dining
---
Fonda Mayora – Mexico City
Neighborhoods: La Condesa, Mexico City
Service options: Table Service
Cuisine(s): Mexican
Rating: 4.3 stars Cost: $$$ . Price: Casual Dining
---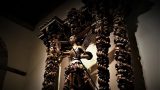 Hacienda de los Morales – Mexico City
Neighborhoods: Mexico City, Polanco
Service options: Table Service
Cuisine(s): Mexican
Rating: 4.6 stars Cost: $$$$ . Price: Upscale Casual
---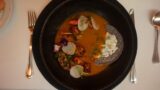 Dulce Patria – Mexico City
Neighborhoods: Mexico City, Polanco
Service options: Table Service
Cuisine(s): Gourmet Mexican, Mexican
Rating: 3.7 stars Cost: $$$$ . Price: Upscale Casual
---
Quintonil – Mexico City
Neighborhoods: Mexico City, Polanco
Service options: Table Service
Cuisine(s): Gourmet Mexican
Rating: 4.5 stars Cost: $$$$ . Price: Upscale Casual
---