Primos - Mexico City
La Condesa, Mexico City
Ambience

90%

Service

95%

Food

80%

Creativity

85%

Value

85%
Restaurant Details
Primos - Mexico City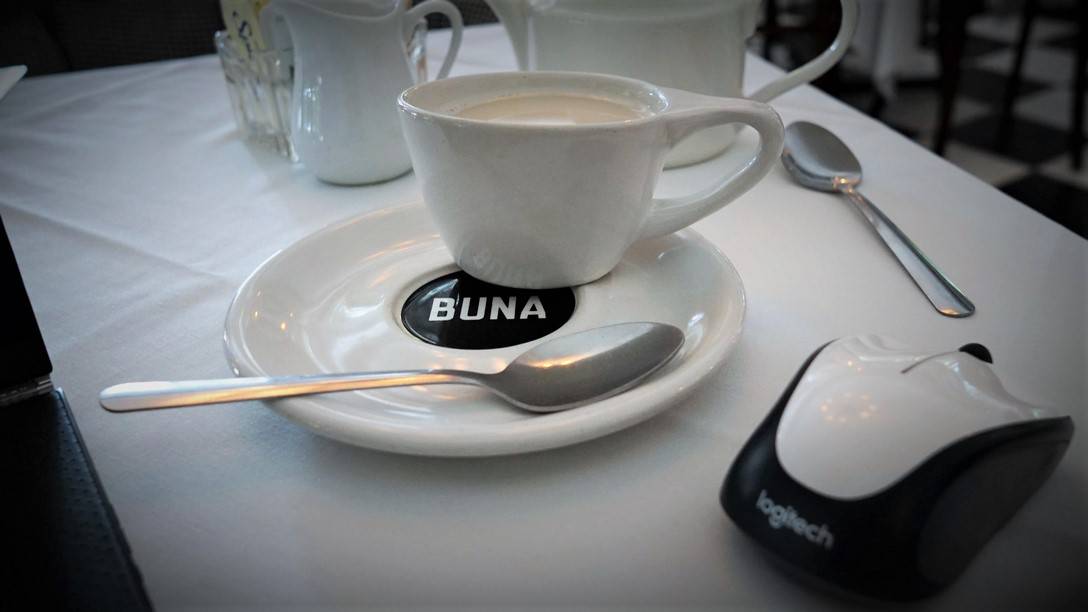 Locale: La Condesa, Mexico City
Address: Avenida Michoacán 168
Telephone: +52 55 5256 1538
Restaurant Type: Casual Dining
Cuisine: Eclectic, Spanish
Service Type: Table Service
Price: $$$$
Menu items offered: Breads and Pastries, Ceviche - Aquachile, Coffee, Desserts, Egg Breakfast Dishes, Espresso, Grilled Steaks, Hamburgers, Ice Cream, Pancakes - Griddlecakes, Pasta, Rice - Risotto, Salads, Seafood, Soups, Tapas - Finger Foods - Snacks, Waffles
Hours:
Mon-Sat: 8am to 12am, Sun: 8 am to 6:30pm,

Review Summary
Despite a minor error in execution on a dessert, the classy surroundings, the quite, shady location for dining on the sidewalk, the sophisticated patrons, and the flawless service still leave us with a positive impression of Primos.

The full review for Primos - Mexico City
Review by: Ollie O Rating: 4.4 stars Review Date: 09/24/2017
Primos doesn't get a lot of press. It sits quietly in the nicest part of Condesa, on shady Mazatlan. The "insiders" don't mention the place because they're all too busy blurting out the same worn out dialogue about all the places the other "insiders" talk about.
But if you want to see where the men wearing the expensive suits and designer ties go for breakfast to discuss their next real estate development, saunter over to Primos and have some pancakes or enchiladas for breakfast.And at lunch there will always be a group of wealthy women talking about their adventures in Europe and Miami having a salad or a roasted tomato soup at Primos.It's well-located, with a simple, sophisticated ambience, whether dining indoors or out.There's near-flawless service by a crew of waiters wearing starched white jackets. They look a bit like I imagine the waiters on the Orient Express would have looked a century and half ago.The menu has plenty of Mexico's classic dishes, sprinkled in with foreign classics to prove they know how to build an international menu.It's not flawless. But it's good enough to be one of the top-five restaurants in Condesa.The breakfast menu would be better termed the Early Morning Gastromony Encyclopedia. They have everything. Mexican? You bet. Eggs prepared every way imaginable. Fried, scrambled or poached. Rancheros, Norteños, and Veracruzanos. Yes. They have chilaquiles and enchiladas. Plenty of international touches too. Eggs Benedict. French Toast. Croque Madame and waffles with maple syrup. And don't forget the good ole southern USA pancakes. All done right.For lunch and dinner? Nothing that you'd call gourmet. Just classic meat and seafood dishes, usually prepared without a hitch.The waffle was the best we've tasted in Mexico City. It comes with whipped cream in fruit. I threw them a curve ball. I wanted butter and maple syrup. No problem. They had it.For dinner, I did something fairly simple. I ordered the Steak Frites (steak and French fries). It was a good cut of steak. Better than I've had at some of the top steakhouses in the city. It was just slightly undercooked, but the cut was good enough that it didn't matter. I didn't even have to send it back for another few minutes of heat. Fries were hot and crisp, matched with a small accompanying salad.They have a key lime pie. I ordered it. Here we had a lapse of execution. The dessert had been frozen and was served unthawed. First, you never freeze a dessert unless it's ice cream or unless your name is Sara Lee. Second, if your chef is stupid enough to freeze a key lime pie, he (or she) should at least have the savvy to thaw it prior to serving. Yikes. This place was on track to being named the best casual dining spot in Condesa. Unfortunately, this error leaves us wondering whether future visits would reveal other deficiencies. I refused to eat a ruined key lime pie. It's a classic that deserves to be served as intended. I ordered the cardamom ice cream. It was delicious. As good as any I've tasted in the city.Despite the error on the dessert, the classy surroundings, the quite, shady location for dining on the sidewalk, the sophisticated patrons, and the flawless service still leave us with a positive impression of Primos.The menu is expansive. They likely need a little guidance from a non-Latin chef on how to do a few things that aren't second-nature to their Latin American kitchen-crew, but with a little polishing, Primos could easily be the hidden gem in Mexico City. Even with the minor lapse of execution on the dessert, Primos remains one of our favorites in Mexico big capital city.


Click the restaurant name or image to read the review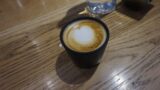 Frëims for Breakfast – Mexico City
Neighborhoods: La Condesa, Mexico City, Roma Norte
Service options: Table Service
Cuisine(s): Coffee - Bread - Pastries
Rating: 3.7 stars Cost: $$$ . Price: Casual Dining
---
Chai – Mexico City
Neighborhoods: Polanco
Service options: Table Service
Cuisine(s): Eclectic
Rating: 4.2 stars Cost: $$$ . Price: Cafe, Casual Dining
---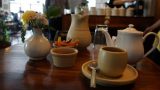 Belmondo – Mexico City
Neighborhoods: Mexico City, Polanco, Roma Norte
Service options: Table Service
Cuisine(s): Coffee - Bread - Pastries
Rating: 4.4 stars Cost: $$$ . Price: Casual Dining
---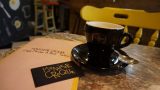 Monsieur Croque – Mexico City
Neighborhoods: Hipódromo, La Condesa, Mexico City
Service options: Table Service
Cuisine(s): Coffee - Bread - Pastries, Sandwiches
Rating: 4.0 stars Cost: $$ . Price: Cafe, Casual Dining
---
Terraza at Diana Restaurant – Mexico City
Neighborhoods: Cuauhtémoc, Mexico City
Service options: Table Service
Cuisine(s): Gourmet Mexican
Rating: 4.6 stars Cost: $$$$ . Price: Upscale Casual
---
Click the restaurant image to read the review
Magnolia Bakery – Mexico City
Neighborhoods: Polanco
Service options: Table Service
Cuisine(s): Eclectic Gourmet
Rating: 3.8 stars Cost: $$ . Price: Casual Dining
---
Yume – Mexico City
Neighborhoods: Escandón, Mexico City
Service options: Table Service, Take-out
Cuisine(s): Coffee - Bread - Pastries, Salads, Sandwiches
Rating: 4.4 stars Cost: $$ . Price: Cafe, Casual Dining
---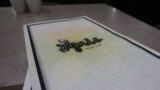 Lynis – Mexico City
Neighborhoods: Cuauhtémoc, Lindavista, Mexico City, Polanco
Service options: Table Service
Cuisine(s): Mexican
Rating: 4.1 stars Cost: $$ . Price: Buffet-Smorgasbord, Casual Dining
---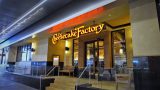 The Cheesecake Factory – Mexico City
Neighborhoods: Narvarte Poniente - Oriente, Santa Fe - Zedec Santa Fe
Service options: Table Service
Cuisine(s): Eclectic
Rating: 4.6 stars Cost: $$$ . Price: Casual Dining
---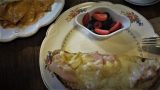 Que sería de mi – Mexico City
Neighborhoods: Polanco
Service options: Table Service
Cuisine(s): Eclectic Gourmet
Rating: 3.8 stars Cost: $$$ . Price: Casual Dining
---