Ambience

80%

Service

80%

Food

60%

Creativity

90%

Value

70%
Restaurant Details
Magnolia Bakery
Locale: Polanco
Address: Virgilio 40
Telephone: +52 55 5280 5063
Restaurant Type: Casual Dining
Cuisine: Eclectic Gourmet
Service Type: Table Service
Price: $$
Menu items offered: Breakfast - Breads - Pastries, Cheesecake, Chilaquiles, Chocolate Cake, Coffee, Desserts, Egg Breakfast Dishes, Eggs Benedict, Espresso, French Toast, Pancakes - Griddlecakes, Salads, Sandwiches, Scrambled Eggs
Hours:
Sun: 8:30 am – 10:00 pm, Mon: 8:00 am – 10:00 pm, Tue: 8:00 am – 10:00 pm, Wed: 8:00 am – 10:00 pm, Thu: 8:00 am – 10:00 pm, Fri: 8:00 am – 10:00 pm, Sat: 8:00 am – 10:00 pm

Review Summary
I ordered and supposedly was served Eggs Benedict on a recent visit. Not an English Muffin. Poached eggs overcooked. Good cupcakes? Probably. Breakfast? Not so good.

The full review for Magnolia Bakery
Review by: Ollie O Rating: 3.8 stars Review Date: 08/15/2017
The original Magnolia Bakery is a small-batch bakery that opened in West Village in Manhattan, New York, in 1996, later opened a location in Rockefeller Center, and gained national acclaim in the USA for its preparation of cupcakes. The original owners later sold-out to the current owner, Steve Abrams, who created a small international chain of bakeries. The company currently has eleven bakeries / restaurants outside of the USA, including one in Mexico City.
Magnolia Bakery couldn't be better located in Mexico City. It's located in area of the city's most fashionable district, Polanco, which also happens to be within a few blocks of the location of most of the city's leading international chain hotels, The W, the Intercontinental, Marriott and the Hyatt Regency.
The restaurant is small. Very small. There is no indoor seating save a small bar with three stools. Outside, on the sidewalk, there are about nine tables seating about 20 to 25 diners. I think it fair to say that the restaurant's emphasis is on selling baked goods "to go".
The décor in the small bakery is what I call "antique tea cup". It's the frilly kind of place women love . . . the type of women that decorate their home with fabrics from Laura Ashley.
Considering Polanco is the hub of tourist hotels in the city, you'd think there would be a plethora of restaurants serving breakfast. But, alas, there is not. So, Magnolia Bakery was on my short list of spots to visit for breakfast in Polanco.
The restaurant offers the classic Mexican breakfast fare, chilaquiles. But they also have a few non-Latino classics like Eggs Benedict, French Toast and Pancakes, including some unique renditions, like the Red Velvet pancakes.
I decided to give an eggs-dish a go, the classic Eggs Benedict.
How'd they do? Horrible.
I've had plenty of bad versions of Eggs Benedict in Latin America. Of dozens, only a couple of restaurants even actually served it on English Muffins. (Excuse me, isn't the English Muffin the defining element in an Eggs Benedict?) Well. The Eggs Benedict at Magnolia Bakery in Mexico City purports to be served on English Muffins. Not even close! An English muffin is a type of pancake, typically cooked in a pan or on a griddle in a ring mold. What I received was poached eggs served on some sort of baked biscuit. And it was served at a tepid temperature. Cold after sitting there for about three minutes.
To add insult to injury, the edge of the biscuit was flaky dry. The poached eggs were overcooked. Portions of the yolk were solid. Not only was this not Eggs Benedict. It was a bad rendition of poached eggs on a biscuit. A very bad rendition.
Rumor has it that the Red Velvet cupcakes are to die for. Maybe they should rename the little bakery the Magnolia Red Velvet Cupcake Store.


Click the restaurant name or image to read the review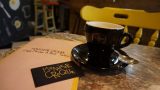 Monsieur Croque – Mexico City
Neighborhoods: Hipódromo, La Condesa, Mexico City
Service options: Table Service
Cuisine(s): Coffee - Bread - Pastries, Sandwiches
Rating: 4.0 stars Cost: $$ . Price: Cafe, Casual Dining
---
Lur – Mexico City
Neighborhoods: Polanco
Service options: Table Service
Cuisine(s): Eclectic Gourmet
Rating: 3.8 stars Cost: $$ . Price: Casual Dining
---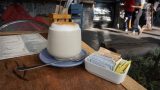 La Ventanita – Mexico City
Neighborhoods: Mexico City, Roma Norte
Service options: Table Service
Cuisine(s): Coffee - Bread - Pastries, Salads, Sandwiches
Rating: 3.6 stars Cost: $$ . Price: Cafe, Casual Dining
---
Maison Kayser – Mexico City
Neighborhoods: Juárez, Mexico City
Service options: Table Service
Cuisine(s): French
Rating: 4.0 stars Cost: $$$ . Price: Cafe, Casual Dining
---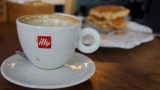 Café Toscano – Mexico City
Neighborhoods: La Condesa, Mexico City, Polanco
Service options: Table Service
Cuisine(s): Italian
Rating: 4.5 stars Cost: $$$ . Price: Cafe, Casual Dining
---
Click the restaurant image to read the review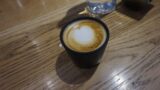 Frëims for Breakfast – Mexico City
Neighborhoods: La Condesa, Mexico City, Roma Norte
Service options: Table Service
Cuisine(s): Coffee - Bread - Pastries
Rating: 3.7 stars Cost: $$$ . Price: Casual Dining
---
Chai – Mexico City
Neighborhoods: Polanco
Service options: Table Service
Cuisine(s): Eclectic
Rating: 4.2 stars Cost: $$$ . Price: Cafe, Casual Dining
---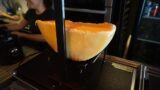 Mon Dieu – Cuauhtémoc – Mexico City
Neighborhoods: Cuauhtémoc, Mexico City
Service options: Table Service
Cuisine(s): Salads, Sandwiches
Rating: 4.3 stars Cost: $$ . Price: Casual Dining
---
Maison Kayser – Mexico City
Neighborhoods: Juárez, Mexico City
Service options: Table Service
Cuisine(s): French
Rating: 4.0 stars Cost: $$$ . Price: Cafe, Casual Dining
---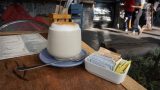 La Ventanita – Mexico City
Neighborhoods: Mexico City, Roma Norte
Service options: Table Service
Cuisine(s): Coffee - Bread - Pastries, Salads, Sandwiches
Rating: 3.6 stars Cost: $$ . Price: Cafe, Casual Dining
---