Ambience

90%

Service

95%

Food

95%

Creativity

95%

Value

85%
Restaurant Details
Lur
Locale: Polanco
Address: Av. Pdte. Masaryk 86
Telephone: +52 55 5545 6802
Restaurant Type: Casual Dining
Cuisine: Eclectic Gourmet
Service Type: Table Service
Price: $$
Menu items offered: Breakfast - Breads - Pastries, Cheesecake, Chilaquiles, Chocolate Cake, Coffee, Desserts, Egg Breakfast Dishes, Eggs Benedict, Espresso, French Toast, Pancakes - Griddlecakes, Salads, Sandwiches, Scrambled Eggs
Hours:
Mon-Sat: 1:30pm - 11pm, Sun: 1:30pm - 6pm,

Review Summary
At Lur, the chefs at failed upscale restaurant Biko, have found their niche, where diners can enjoy gourmet cuisine in a casual and comfortable setting. Good service and execution of short, but creative menu make Lur a top choice in Mexico City for casual dining.

It was with more than a bit of trepidation that I found myself slowly making my way up a flight of stairs to the second floor of the building housing the Polanco location of the café, Tierra Garat, where, at the top of the stairs I was greeted by a smiling hostess. At this relatively new dining venue in Mexico City, Lur, the chefs at the helm of Biko, which had not fared well on a recent visit, have tried their hand at a more casual ambiance with a similar approach to cuisine.
It comes as no surprise that despite having earned a spot on one of those international lists of the best restaurants in the world that isn't ours, Biko is now closed. I suppose the patrons didn't like burnt food being served at ridiculously high prices in a boring ambiance.
But with Lur, these restaurateurs got it right. The décor is contemporary, but with an occasional rustic touch to make it feel homey and comfortable. The service, although not flawless, was very good.
The menu is short and sweet. A creative collection of items you won't see anywhere else, utilizing lots of unique Mexican ingredients. Not a single taco on the menu. This restaurant is the poster child for our Casual Gourmet genre of restaurants.
Of course, creating the perfect menu, isn't worth a dime if you can't execute it. I sampled a salad, a pork tenderloin dish (which can easily be overcooked) and a simple ice cream éclair, all of which were well-prepared.
The pork, although it looked a bit bland on the plate, was delicious, still glistening and moist, bathed in a luscious sauce. The salad was a punch of freshness, perfectly dressed, with a delicious high-quality cheese mixed in with the greens. The dessert, billed as an éclair, was more of an ice-cream sandwich. The velvety ice-cream was sandwiched between to slightly crisp portions of a bread-like pastry, topped with colorful fruit and a crunchy mini-granola. The personality of the dessert perfectly matched the ambiance of this restaurant.
The whole experience, being so masterfully concocted and executed, left me wondering, "How can this restaurant be so good and Biko such a failure?" The answer is irrelevant.
Lur is a bit pricey for such a casual dining experience. But with such a pleasant experience and cuisine approaching gourmet status, it's hard to knock the high prices. Lur has hit the culinary nail on the head, producing an experience that is exactly what most modern diners are looking for.


Click the restaurant name or image to read the review
Centro Café – Mexico City
Neighborhoods: Mexico City, Nápoles - WTC
Service options: Table Service
Cuisine(s): Coffee - Bread - Pastries, Eclectic
Rating: 3.9 stars Cost: $$$ . Price: Cafe, Casual Dining
---
Yume – Mexico City
Neighborhoods: Escandón, Mexico City
Service options: Table Service, Take-out
Cuisine(s): Coffee - Bread - Pastries, Salads, Sandwiches
Rating: 4.4 stars Cost: $$ . Price: Cafe, Casual Dining
---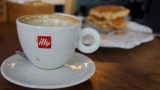 Café Toscano – Mexico City
Neighborhoods: La Condesa, Mexico City, Polanco
Service options: Table Service
Cuisine(s): Italian
Rating: 4.5 stars Cost: $$$ . Price: Cafe, Casual Dining
---
Maison Kayser – Mexico City
Neighborhoods: Juárez, Mexico City
Service options: Table Service
Cuisine(s): French
Rating: 4.0 stars Cost: $$$ . Price: Cafe, Casual Dining
---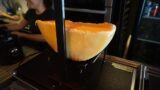 Mon Dieu – Cuauhtémoc – Mexico City
Neighborhoods: Cuauhtémoc, Mexico City
Service options: Table Service
Cuisine(s): Salads, Sandwiches
Rating: 4.3 stars Cost: $$ . Price: Casual Dining
---
Click the restaurant image to read the review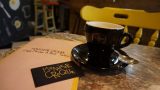 Monsieur Croque – Mexico City
Neighborhoods: Hipódromo, La Condesa, Mexico City
Service options: Table Service
Cuisine(s): Coffee - Bread - Pastries, Sandwiches
Rating: 4.0 stars Cost: $$ . Price: Cafe, Casual Dining
---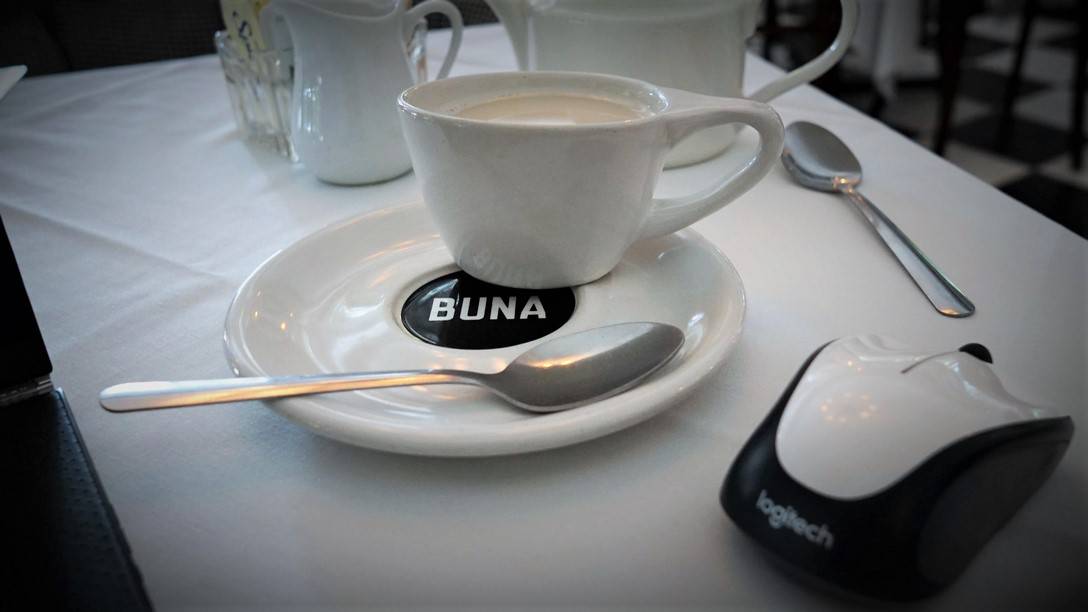 Primos – Mexico City
Neighborhoods: La Condesa, Mexico City
Service options: Table Service
Cuisine(s): Eclectic, Spanish
Rating: 4.4 stars Cost: $$$$ . Price: Casual Dining
---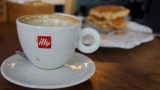 Café Toscano – Mexico City
Neighborhoods: La Condesa, Mexico City, Polanco
Service options: Table Service
Cuisine(s): Italian
Rating: 4.5 stars Cost: $$$ . Price: Cafe, Casual Dining
---
Chai – Mexico City
Neighborhoods: Polanco
Service options: Table Service
Cuisine(s): Eclectic
Rating: 4.2 stars Cost: $$$ . Price: Cafe, Casual Dining
---
Magnolia Bakery – Mexico City
Neighborhoods: Polanco
Service options: Table Service
Cuisine(s): Eclectic Gourmet
Rating: 3.8 stars Cost: $$ . Price: Casual Dining
---