Lorea - Mexico City
Mexico City, Roma Norte
Ambience

90%

Service

95%

Food

95%

Creativity

90%

Value

90%

Logistics

90%
Restaurant Details
Lorea - Mexico City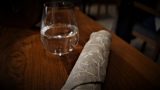 Locale: Mexico City, Roma Norte
Address: Sinaloa 141
Telephone: +52 55 9130 7786
Restaurant Type: Upscale Casual
Cuisine: - Generic Cuisines -, Gourmet Cuisine
Service Type: Table Service
Price: $$$$$
Menu items offered: Breads and Pastries, Desserts, Seafood
Hours:
Tue-Sat: 10am to 6 pm, Mon-Sun: Closed,

Review Summary
This experience was reminiscent of the experience at Raíz in Polanco. I'd be hard pressed to say which I enjoyed more. So, I won't. I'll just tell you that you should absolutely try them both.

Mexico City welcomes another upscale restaurant offering a nine and fourteen-course tasting menu. There are no a la carte options. It's a bit like rolling the dice at Monaco or Vegas.
What's meant to showcase the talents of the chef more often is an excuse to not to have to be ready to prepare between 35 and 50 dishes. This format often glaringly displays the kitchen staff's lack of swagger as well, as it's hard to get fourteen home runs with just one "at bat".A disorganized crew of chefs has a fighting chance of getting three courses done without error. Despite only having to have done their homework for fourteen dishes, they unfortunately have to hit a homerun fourteen times in one at bat. That can be challenging.Before I give the play by play on how the heavy hitters in the kitchen at Lorea did with this "at bat", let's get the aesthetics out of the way. I'll make it short and sweet.It's an elegant, professionally designed space. Adequately lighted. Downstairs sits about 45 diners. Despite being slightly minimalist, there's enough artwork, flowers and wood accents to give the space a bit of soul. The waiters are clad in custom-made gray shirts and blouses made of a slinky microfiber that drapes like silk. A very elegant crew, indeed.I note that there were only three occupied tables during my visit so neither the kitchen nor wait-staff was put to a test. But, notwithstanding, the service was immaculate. My waitress spoke English and answered all my questions about the ingredients. And believe me, I asked quite a few.I witnessed something unique that is apparently the new rage in upscale dining in the USA (and perhaps other countries). Choreographed service of courses. Top restaurants in New York and other big markets are hiring dance choreographers and the like to consult on the movement of waiters and how to make the entire service more aesthetic for the diners, especially those dining in groups.This is the first restaurant I've seen in Latin America where the service of each course to tables of two or three diners was completed by two or three waiters (who also served as runners) simultaneously, in a choreographed fashion. Impressive.In short, the service was first-class.The food? I ordered the nine-course menu but the chef added a couple of courses on this particular evening.The first two courses were tapas/hors de ouvres-sized portions, intended to be eaten with the fingers. The first was a part of the body and claw of a soft-shell crab, lightly covered in a buckwheat-meal batter and dusted with powdered herbs. Interesting and delicious. The second two-bite course was a small piece of toasted sourdough bread, topped with a thin sliver of glazed pork belly. The toast was drenched in the luscious drippings of the pork belly. The bottom of the toasted bread remained slightly crisp. This was a two-bite blast of flavor and umami.Next up was a small portion of pork jowl rendered buttery-soft by the sous vide cooking process, accompanied by caramelized endive, sitting in a bell-pepper broth. I loved it. The waiters simultaneously served a bread course, two slices of rustic, crunchy whole-wheat sourdough bread, accompanied by a yeast butter.That was followed by a large prawn topped with slivers of wild mushrooms and flash-fried julienned mustard leaves. This was going very good so far. Everything brilliantly conceived and executed.The chefs took the opportunity to interject a cool, salad course at this point. Small bits of sweet baby corn and zucchini in a creamy sardine emulsion sitting in a small pool of a duck glaze. I could have eaten a big bowl of this salad. It was a simple, but an excellent combination of ingredients.The main course followed. It was several slices of ribeye and some lightly charred cauliflower in a mushroom foam, touched on top with a mushroom dust. If I had one negative comment about this entire meal it would be that the quality of the beef in this dish was not up to the standard of the remainder of the meal. The dish was well-executed and well-conceived. But the quality of beef somewhat lacking.The nine-course menu includes two desserts. But the chef was feeling benevolent on this evening and I was blessed with being able to try all three desserts (which would be included on the fourteen-course menu).The first dessert was a one-bite goody. A square piece of pulverized dates with "xonocostle" covered in toasted amaranth (a staple, I'm told, of the ancient Aztecs). Yummy. Two small bites. I think more amaranth made it to the tabletop than into my boca but what did make it there sure tasted good.I have to confess. I used to be a Blue Bell Cookies and Cream ice cream addict. And in an attempt to break that habit I somehow acquired an additional addiction to Häagen-Dazs rum-raisin ice cream. So, I'm always up for a new ice cream addiction.What followed was a double-whammy of ice cream bliss.First, a mamey-flavored ice cream accompanied by sweet little cubes of the fruit. Uber-yummy.That was then followed by a beautifully plated portion of creamy goat's milk ice cream, topped with edible lavender flower-petals. The texture was perhaps the most luscious and rich I've ever experienced in an ice cream. Thanks to Lorea I now have two new ice cream obsessions.Summing it up. Two talented chefs have created a creative and delicious menu showcasing those talents in a setting that is sophisticated and elegant, yet comfortable.Utilizing traditional European cooking techniques and local ingredients Loreta has established itself as one of the best, if not the best upscale dining experience in Mexico City.This experience was reminiscent of the experience at Raíz in Polanco. I'd be hard pressed to say which I enjoyed more. So, I won't. I'll just tell you that you should absolutely try them both.


Click the restaurant name or image to read the review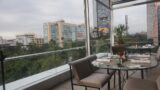 Diana Restaurant at the St Regis – Mexico City
Neighborhoods: Cuauhtémoc, Mexico City, Zona Rosa - Reforma
Service options: Table Service
Cuisine(s): Gourmet Mexican
Rating: 4.3 stars Cost: $$$ . Price: Upscale Casual
---
J by José Andrés – Mexico City
Neighborhoods: Mexico City, Polanco
Service options: Table Service
Cuisine(s): Eclectic Gourmet
Rating: 4.6 stars Cost: $$$$ . Price: Upscale Casual
---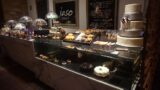 Jaso – Mexico City
Neighborhoods: Mexico City, Polanco
Service options: Table Service
Cuisine(s): Eclectic Gourmet
Rating: 3.7 stars Cost: $$$$ . Price: Upscale Casual
---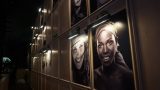 Candela Romero – Mexico City
Neighborhoods: Cuauhtémoc, Mexico City
Service options: Table Service
Cuisine(s): Eclectic Gourmet
Rating: 4.4 stars Cost: $$$$ . Price: Upscale Casual
---
Sud 777 – Mexico City
Neighborhoods: Jardines del Pedregal, Mexico City
Service options: Table Service
Cuisine(s): Eclectic Gourmet, Gourmet Mexican
Rating: 4.4 stars Cost: $$$, $$$$ . Price: Upscale Casual
---
Click the restaurant image to read the review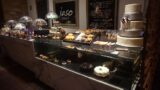 Jaso – Mexico City
Neighborhoods: Mexico City, Polanco
Service options: Table Service
Cuisine(s): Eclectic Gourmet
Rating: 3.7 stars Cost: $$$$ . Price: Upscale Casual
---
J by José Andrés – Mexico City
Neighborhoods: Mexico City, Polanco
Service options: Table Service
Cuisine(s): Eclectic Gourmet
Rating: 4.6 stars Cost: $$$$ . Price: Upscale Casual
---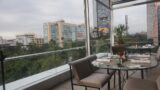 Diana Restaurant at the St Regis – Mexico City
Neighborhoods: Cuauhtémoc, Mexico City, Zona Rosa - Reforma
Service options: Table Service
Cuisine(s): Gourmet Mexican
Rating: 4.3 stars Cost: $$$ . Price: Upscale Casual
---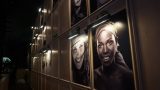 Candela Romero – Mexico City
Neighborhoods: Cuauhtémoc, Mexico City
Service options: Table Service
Cuisine(s): Eclectic Gourmet
Rating: 4.4 stars Cost: $$$$ . Price: Upscale Casual
---
Sud 777 – Mexico City
Neighborhoods: Jardines del Pedregal, Mexico City
Service options: Table Service
Cuisine(s): Eclectic Gourmet, Gourmet Mexican
Rating: 4.4 stars Cost: $$$, $$$$ . Price: Upscale Casual
---