Lardo
La Condesa, Mexico City
Ambience

90%

Service

80%

Food

90%

Creativity

80%

Value

80%
Restaurant Details
Lardo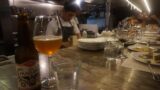 Locale: La Condesa, Mexico City
Address: Agustín Melgar 6
Telephone: +52 55 5211 7731
Restaurant Type: Casual Dining, Casual Gourmet
Cuisine: Eclectic
Service Type: Table Service
Price: $$$$
Menu items offered: Coffee, Desserts, Espresso, Grilled Steaks, Pasta, Pizza, Salads, Seafood, Soups
Hours:
Mon-Sat: 7am to 10:45pm, Sun: 8am to 5pm,

Review Summary
Gourmet quality food in a casual setting. Always busy and buzzing. Almost as good for people watching as it is for dining.

The full review for Lardo
Review by: Ollie O Rating: 4.2 stars Review Date: 09/05/2016
Everyone knows that Condesa is the hot ticket. When you're talking real estate or restaurants, this seems to be the place where people want to live and eat. I made my way over to Condesa to give a few dishes at the much-praised Lardo a try.
The restaurant is configured so that there are two long bars forming an "L", overlooking the bartenders cranking out drinks along one leg of the bar with some peripheral kitchen-work going on in this area and a kitchen manned by six or so chefs along the other. Patrons are then lined up, sitting at the bar, viewing all the hustle and bustle going on right before their eyes. And there are couple of waiters behind the bar attending to the needs of the diners sitting at barstools up and down each row. There is then a line of single tables behind these patrons sitting at the bar where a standard table service is offered. The menu at Lardo is one big sheet of cream-colored paper that does double-duty as a placemat. Despite this burger-bar placemat arrangement, the napkins are high quality (and white) and the tableware is sturdy and looks to be of high quality. The décor is sort of a blend of what was and what is. It's not quite as industrial and minimalist as the décor at many of the new restaurants that seem to gain favor with diners, like Carlota, where I dined a few days earlier. This lends a certain warmth to the space. Lighting is in descript, but seems to serve the purpose. Sometimes, the ambiance of a place has as much to do with the people sitting in the restaurant as it does with the place they are sitting. Even on a Monday night, Lardo is packed, full of patrons imbibing all sorts of fancy cocktails and artisanal beer. There's always a nice hum going on the place that makes you want to be there. Because I was dining alone on this occasion, I was seated at a stool along the bar facing the flames roaring in the background along the kitchen wing. As far as my ears would allow me to hear in each direction along both rows of bar stools, the patrons were all speaking English. It appears that about 40% of so of the patrons are visitors to Mexico City. I relied on the recommendations of the waiter for an appetizer and my main course. One portion of the menu has a section containing about 15 dishes that are fried in a light tempura batter. I had the lightly battered and fried squash flowers which had been filled with a cheese filling. The dish was well executed but neither the squash blossoms nor the filling had much flavor. It was good, but nothing to get excited about. The main course was a little bit tastier. A braised short rib, bone removed, with a bit of the fat cap along one edge. It had been braised long enough to turn that fat into buttery goodness but the meat still retained a bit of its texture, enabling it to be sliced. It was served on a creamy potato puree and drizzled with a reduction of the braising liquid. Small, sweet and creamy roasted chestnuts were placed in random order aside the small slice of beef. It struck me that most all of the dishes were appetizer size or just slightly more substantial, but significantly short of what you'd typically receive for a main course. I note that the menu is arranged in a way that none of the dishes are really described as either an appetizer or main course dish. The point being, I would go expecting to order two or three dishes or perhaps more if you can share them with a friend. For dessert I elected to try the roasted figs accompanied by fig leaf ice cream, sitting on a cocoa-flavored crumble. Unlike the two prior courses, this dessert was substantial and could easily be shared by two diners. The service was good, but not outstanding. When I finished the short rib dish, it sat there a good five to seven minutes before the waiter behind the bar offered to remove it. It wasn't a substantial wait, but more than ideal. My waiter didn't speak English, which created a little bit of problem for some of the English speaking diners that were monopolizing the bar seats. I note that unlike many of the restaurants in Mexico City that make a practice of building an entire menu around Mexico's unique indigenous ingredients, these seemed to play more of supporting role on Lardo's menu. These dishes were not much different than what you'd find at most any restaurant in Europe or the USA. It struck me that for these Latin American diners, these rather traditional ingredients and cooking techniques are somewhat unique. The diners in Mexico City are, perhaps, more accustomed to dishes with poblano peppers and nopales than they are with chestnuts and figs. To sum up this outing. If you're seeking a dining experience where there's a lot of activity going on around you and If doing a little people-watching is something you enjoy as part of your dining experience, Lardo is a great choice. And while your experiencing the buzz, you can enjoy some delicious food. Sometimes, my evaluation of restaurant, and what makes one restaurant better than another is something that's difficult to describe. It's just a feeling you get and it's often hard to verbalize. The food was all perfectly executed at Lardo, but I somehow felt short-changed. There was something missing in the creativity of the menu and its execution, that I did not feel at Raíz a few days earlier. Granted, they are far different experiences. Lardo doesn't pretend to be a fine dining experience, so perhaps the comparison is unfair. But that said, I wouldn't hesitate to return to Lardo time and time again. The overall experience is more comfortable than other more upscale options and the prices are lower too. Sitting at the bar, being able to make new friends, and at the same time enjoying a meal you know will be prepared correctly, is reason enough to return to Lardo.


Click the restaurant name or image to read the review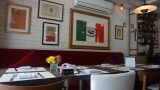 La Unica – Polanco – Mexico City
Neighborhoods: Mexico City, Polanco
Service options: Table Service
Cuisine(s): Grilled Steaks, Mexican
Rating: 4.2 stars Cost: $$$$ . Price: Casual Dining
---
Temporal – Mexico City
Neighborhoods: La Condesa, Mexico City
Service options: Table Service
Cuisine(s): Eclectic Gourmet
Rating: 4.5 stars Cost: $$$ . Price: Casual Dining, Casual Gourmet
---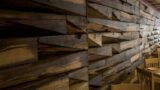 Merotoro – Mexico City
Neighborhoods: Hipódromo, La Condesa, Mexico City
Service options: Table Service
Cuisine(s): Gourmet Mexican
Rating: 4.3 stars Cost: $$$$ . Price: Upscale Casual
---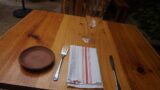 Huset – Mexico City
Neighborhoods: Mexico City, Roma Norte
Service options: Table Service
Cuisine(s): Eclectic
Rating: 4.7 stars Cost: $$$ . Price: Casual Dining, Casual Gourmet
---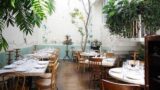 Rosetta – Roma Norte – Mexico City
Neighborhoods: Mexico City, Roma Norte
Service options: Table Service
Cuisine(s): Eclectic Gourmet, Gourmet Mexican
Rating: 3.8 stars Cost: $$$$ . Price: Casual Dining, Casual Gourmet
---
Click the restaurant image to read the review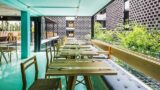 Carlota – Cuauhtémoc – Mexico City
Neighborhoods: Centro Histórico, Mexico City
Service options: Table Service
Cuisine(s): Eclectic Gourmet
Rating: 4.0 stars Cost: $$$$ . Price: Casual Dining, Casual Gourmet, Upscale Casual
---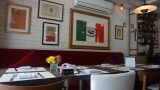 La Unica – Polanco – Mexico City
Neighborhoods: Mexico City, Polanco
Service options: Table Service
Cuisine(s): Grilled Steaks, Mexican
Rating: 4.2 stars Cost: $$$$ . Price: Casual Dining
---
Blanco Colima – Mexico City
Neighborhoods: Mexico City, Roma Norte
Service options: Table Service
Cuisine(s): Eclectic Gourmet, Mexican
Rating: 4.5 stars Cost: $$$ . Price: Casual Dining
---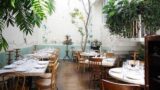 Rosetta – Roma Norte – Mexico City
Neighborhoods: Mexico City, Roma Norte
Service options: Table Service
Cuisine(s): Eclectic Gourmet, Gourmet Mexican
Rating: 3.8 stars Cost: $$$$ . Price: Casual Dining, Casual Gourmet
---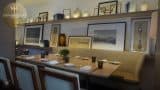 Anatol – Mexico City
Neighborhoods: Mexico City, Polanco
Service options: Table Service
Cuisine(s): Gourmet Mexican
Rating: 4.5 stars Cost: $$$$ . Price: Casual Dining, Casual Gourmet, Formal Dining, Upscale Casual
---