Lampuga
Hipódromo, La Condesa, Mexico City, Polanco, Roma Norte
Ambience

85%

Service

85%

Food

75%

Creativity

75%

Value

75%
Restaurant Details
Lampuga
Locale: Hipódromo, La Condesa, Mexico City, Polanco, Roma Norte
Address: Calle Ometusco 1
Telephone: +52 55 5286 1525
Restaurant Type: Casual Dining
Cuisine: Seafood
Service Type: Table Service
Price: $$$$
Menu items offered: Grilled Steaks, Salads, Seafood, Soups, Tacos
Hours:
Mon-Sat: 1:30pm to 2am, Sun: 1:30pm to 6pm,

Review Summary
We think Lampuga is the best option in Mexico City for quality seafood in a slightly upscale setting.

The full review for Lampuga
Review by: Ollie O Rating: 4.0 stars Review Date: 08/05/2017
We recently visited Lampuga in Condesa, a seafood restaurant chain that has a handful of locations in Mexico City. The Condesa restaurant has one dining room with approximately fifteen or so tables seating 60 diners, and another six tables outside increasing the capacity to about 75 patrons.
The décor is nice with a marine motif including a larger mural of an octopus. Coffee colored craft-paper placemats are clamped onto tables clad with white tablecloths. The cutlery and plates are high quality, as are the table linens. There's pleasant music playing in the background. Lampuga is dimly lit, with twinkling candles on each table. It's a pleasant and comfortable ambiance. The waiters, draped in black aprons, offered stellar service. They were polite and informative. I ordered, at the suggestion of my waiter, the shrimp taco. It was flavorful. Slightly spicy. Good, but not extraordinarily imaginative. For the main course, I ordered the Hauchinango a la talla (red snapper), a popular seafood dish that originated in Acapulco and became one of those fad preparation in restaurants that endured, and became popular thoughout Mexico. The flaky white fleshed red snapper was fileted and presented in its entirety, literally hanging off the side of the plate. It was smoky, spicy, and delicious. I've read consumer reviews complaining of both the service and food at this restaurant, but both have always been excellent on my visits. We think Lampuga is the best option in Mexico City for quality seafood in a slightly upscale setting.


Click the restaurant name or image to read the review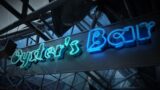 Fisher's – Mexico City
Neighborhoods: Mexico City, Polanco
Service options: Table Service
Cuisine(s): Seafood
Rating: 4.0, 4.2 stars Cost: $$$ . Price: Casual Dining
---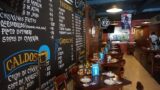 La Pescadería – Mexico City
Neighborhoods: Cuauhtémoc, Del Valle, Jardines del Pedregal, La Condesa, Mexico City
Service options: Table Service
Cuisine(s): Seafood
Rating: 3.1 stars Cost: $$$ . Price: Seafood Restaurant
---
Click the restaurant image to read the review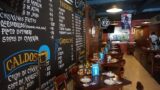 La Pescadería – Mexico City
Neighborhoods: Cuauhtémoc, Del Valle, Jardines del Pedregal, La Condesa, Mexico City
Service options: Table Service
Cuisine(s): Seafood
Rating: 3.1 stars Cost: $$$ . Price: Seafood Restaurant
---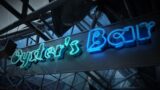 Fisher's – Mexico City
Neighborhoods: Mexico City, Polanco
Service options: Table Service
Cuisine(s): Seafood
Rating: 4.0, 4.2 stars Cost: $$$ . Price: Casual Dining
---