La Unica
Mexico City, Polanco
Ambience

90%

Service

85%

Food

85%

Creativity

85%

Value

70%
Restaurant Details
La Unica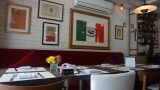 Locale: Mexico City, Polanco
Address: Anatole France 98
Telephone: +52 55 4333 2103
Restaurant Type: Casual Dining
Cuisine: Grilled Steaks, Mexican
Service Type: Table Service
Price: $$$$
Menu items offered: Grilled Steaks, Salads, Seafood, Soups, Tacos
Hours:
Mon-Sat: 1:30pm to 1:30am, Sun: 1:30am to 11:00pm,

Review Summary
La Unica has a nice ambiance, good food and friendly, attentive service. It's a great place to watch the trendy crowd come and go. A bit expensive though.

The full review for La Unica
Review by: Ollie O Rating: 4.2 stars Review Date: 09/17/2016
It's difficult to categorize La Unica. Although it appears to be primarily a restaurant, the bartenders are churning out an unusually high number of cocktails. Most of the people sitting at the bar are waiting to be seated at a table. The menu is varied and defies being placed into any particular cuisine.
On the menu, there's a section for seafood and shellfish, a selection of about 20 appetizers, ranging from grilled cauliflower to sautéed "gusanos" (larvae), steaks grilled on a Josper grill/oven, huge fish platters, meant to be shared, and, of course, a variety of tacos. The restaurant is elaborately decorated with lots of expensive materials, ceramic tile, white-washed paneling and trim, and mirrored ceilings. All tastefully done. Young and friendly waiters and waitresses attend to the patrons' needs. Within minutes of being seated, a basket of corn tortilla chips and a variety of salsas, in attractive black lava-rock bowls, were placed on the table. The guacamole appetizer and the pork tacos were very good. The tacos all had special fancy or clever names. The pork tacos I ordered were the Tacos Lechón Nayarit (a state in Mexico on the west coast). The fancy names didn't seem to improve the taste of the pork. It was good but could have used a little boost in flavor. La Unica is a pretty good restaurant. Nice ambiance. Great place to watch the trendy crowd come and go. Prices were about what you'd expect for this style of restaurant in this location. Maybe a bit on the expensive side. Based on the ambiance, food and service, I'd come back. I'd like to see how they handle the seafood and steaks. We're giving our rating for this visit. The high creativity rating is based primarily on the variety of items in the menu. But the jury's still out.


Click the restaurant name or image to read the review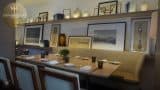 Anatol – Mexico City
Neighborhoods: Mexico City, Polanco
Service options: Table Service
Cuisine(s): Gourmet Mexican
Rating: 4.5 stars Cost: $$$$ . Price: Casual Dining, Casual Gourmet, Formal Dining, Upscale Casual
---
Temporal – Mexico City
Neighborhoods: La Condesa, Mexico City
Service options: Table Service
Cuisine(s): Eclectic Gourmet
Rating: 4.5 stars Cost: $$$ . Price: Casual Dining, Casual Gourmet
---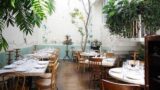 Rosetta – Roma Norte – Mexico City
Neighborhoods: Mexico City, Roma Norte
Service options: Table Service
Cuisine(s): Eclectic Gourmet, Gourmet Mexican
Rating: 3.8 stars Cost: $$$$ . Price: Casual Dining, Casual Gourmet
---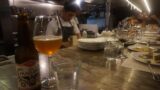 Lardo – Condesa – Mexico City
Neighborhoods: La Condesa, Mexico City
Service options: Table Service
Cuisine(s): Eclectic
Rating: 4.2 stars Cost: $$$$ . Price: Casual Dining, Casual Gourmet
---
Blanco Colima – Mexico City
Neighborhoods: Mexico City, Roma Norte
Service options: Table Service
Cuisine(s): Eclectic Gourmet, Mexican
Rating: 4.5 stars Cost: $$$ . Price: Casual Dining
---
Click the restaurant image to read the review
Blanco Colima – Mexico City
Neighborhoods: Mexico City, Roma Norte
Service options: Table Service
Cuisine(s): Eclectic Gourmet, Mexican
Rating: 4.5 stars Cost: $$$ . Price: Casual Dining
---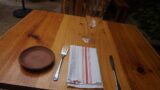 Huset – Mexico City
Neighborhoods: Mexico City, Roma Norte
Service options: Table Service
Cuisine(s): Eclectic
Rating: 4.7 stars Cost: $$$ . Price: Casual Dining, Casual Gourmet
---
Temporal – Mexico City
Neighborhoods: La Condesa, Mexico City
Service options: Table Service
Cuisine(s): Eclectic Gourmet
Rating: 4.5 stars Cost: $$$ . Price: Casual Dining, Casual Gourmet
---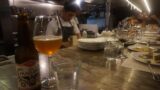 Lardo – Condesa – Mexico City
Neighborhoods: La Condesa, Mexico City
Service options: Table Service
Cuisine(s): Eclectic
Rating: 4.2 stars Cost: $$$$ . Price: Casual Dining, Casual Gourmet
---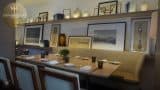 Anatol – Mexico City
Neighborhoods: Mexico City, Polanco
Service options: Table Service
Cuisine(s): Gourmet Mexican
Rating: 4.5 stars Cost: $$$$ . Price: Casual Dining, Casual Gourmet, Formal Dining, Upscale Casual
---