J by José Andrés
Mexico City, Polanco
Ambience

90%

Service

100%

Food

80%

Creativity

100%

Value

90%

Logistics

100%
Restaurant Details
J by José Andrés
Locale: Mexico City, Polanco
Address: Campos Elíseos 252
Telephone: +52 55 9138 1818
Restaurant Type: Upscale Casual
Cuisine: Eclectic Gourmet
Service Type: Table Service
Price: $$$$
Menu items offered: Grilled Steaks, Salads, Seafood, Soups
Hours:
Mon-Sat: 6:30am to 11pm, Sun: 12pm to 11pm,

Review Summary
A menu developed by famed Spanish chef José Andrés. A unique and quirky, but sophisticated, decor. J by José Andrés has it all. Try the faux Spanish olives or the deconstructed Spanish omelet. Or any of the more traditional Spanish dishes raised to gourmet status by this talented kitchen.

I've been in restaurants in W Hotels in a few cities. They are all acceptable but like most hotel restaurants, they were nothing special. There seems to be something about an adjoining hotel that drains the heart and soul from a restaurant, even a fancy-schmansy one like the W.
The W Hotel went in a slightly different direction with their property in Mexico City. They decided to bring an acclaimed chef and proven restaurateur on board to create a restaurant that wasn't just good, but world-class. And so it is that the W has J. "J" as in José. And "José" as in José Andrés, one of the world's most celebrated chefs. The result is a restaurant that is both interesting and unique. The design and décor is a bit funky and colorful. But somehow it works. It manages to combine the whimsical with enough elegant touches to qualify it for fine dining status. But what's the most unique about the J is how Chef Andrés has worked his molecular gastronomy magic. CDMX has its share of great restaurants, including a few of international fame such as Nobu and Morimoto. But none of these restaurants really explore the potential of molecular gastronomy in the way that's it done at the J. In choosing our meal from the menu we made sure to include a few of the chef's modern, molecular creations. The first of these were the faux-olives. Beautiful little olive-colored globules of "who knows what" that were extracted from a little jar and placed carefully on bent spoons designed to serve one plump faux-olive on each spoon. The presentation was impressive. And each little globule was silky smooth and sort of exploded, then melted in your mouth as the encased olive-flavored oil was released. Just like eating an olive, only much sexier. Another little bit of artistry came with the deconstructed Spanish omelet. Served in a little parfait glass, there were silky layers of squash blossoms, and half-cream, half-foam layers of egg and potato with tiny little bits of real potato sprinkled on top. It was basically a parfait that tasted like a Spanish omelet. I went a little mainstream with the other two savory dishes. A classic Pulpo Gallego and the J's version of Gambas al ajillo. The Octopus was perfectly cooked and bathed in a spicy, tart sauce that was delicious. The shrimp dish was anything but traditional. The shrimp were covered in a thick paste with incredibly complex flavors. Surrounded by dabbles and drops of a puree of black garlic and a cilantro-flavored foam. Not many Galician grandmothers do it quite this way. Unfortunately, the shrimp were just slightly overcooked. Not enough to make the dish a disappointment, but enough for me to say that execution was not exactly was Chef Andrés had intended. When it was time for something sweet I had joined a couple dining at a nearby table. We ordered three different desserts, each with the chef's trademark of molecular modification. A traditional flan stated to be Grandma's recipe, but it had a Catalan Cream foam. Another dessert I shared with the diners at the adjoining table was Gin & Tonic ice cream. But I couldn't really taste the gin flavor. The third dessert was olive oil ice cream. Again, any taste of the olive oil was undetected. We were all in agreement that the savory dishes far out shined the desserts. The desserts were all good but not anywhere as unique, creative or tasty as the appetizers and main course dishes. Despite a few minor errors in execution, the dining experience overall, was impressive. An outstanding ambiance and flawless service with extraordinary creativity. I was expecting this to be a lofty check by Mexico City standards, but in reality it was quite reasonable considering the level of sophistication.


Click the restaurant name or image to read the review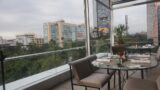 Diana Restaurant at the St Regis – Mexico City
Neighborhoods: Cuauhtémoc, Mexico City, Zona Rosa - Reforma
Service options: Table Service
Cuisine(s): Gourmet Mexican
Rating: 4.3 stars Cost: $$$ . Price: Upscale Casual
---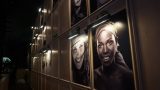 Candela Romero – Mexico City
Neighborhoods: Cuauhtémoc, Mexico City
Service options: Table Service
Cuisine(s): Eclectic Gourmet
Rating: 4.4 stars Cost: $$$$ . Price: Upscale Casual
---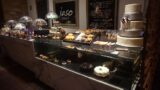 Jaso – Mexico City
Neighborhoods: Mexico City, Polanco
Service options: Table Service
Cuisine(s): Eclectic Gourmet
Rating: 3.7 stars Cost: $$$$ . Price: Upscale Casual
---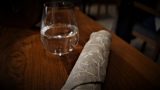 Lorea – Mexico City
Neighborhoods: Mexico City, Roma Norte
Service options: Table Service
Cuisine(s): - Generic Cuisines -, Gourmet Cuisine
Rating: 4.7 stars Cost: $$$$$ . Price: Upscale Casual
---
Sud 777 – Mexico City
Neighborhoods: Jardines del Pedregal, Mexico City
Service options: Table Service
Cuisine(s): Eclectic Gourmet, Gourmet Mexican
Rating: 4.4 stars Cost: $$$, $$$$ . Price: Upscale Casual
---
Click the restaurant image to read the review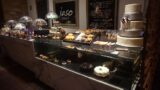 Jaso – Mexico City
Neighborhoods: Mexico City, Polanco
Service options: Table Service
Cuisine(s): Eclectic Gourmet
Rating: 3.7 stars Cost: $$$$ . Price: Upscale Casual
---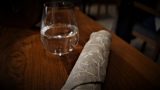 Lorea – Mexico City
Neighborhoods: Mexico City, Roma Norte
Service options: Table Service
Cuisine(s): - Generic Cuisines -, Gourmet Cuisine
Rating: 4.7 stars Cost: $$$$$ . Price: Upscale Casual
---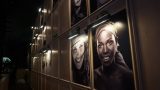 Candela Romero – Mexico City
Neighborhoods: Cuauhtémoc, Mexico City
Service options: Table Service
Cuisine(s): Eclectic Gourmet
Rating: 4.4 stars Cost: $$$$ . Price: Upscale Casual
---
Sud 777 – Mexico City
Neighborhoods: Jardines del Pedregal, Mexico City
Service options: Table Service
Cuisine(s): Eclectic Gourmet, Gourmet Mexican
Rating: 4.4 stars Cost: $$$, $$$$ . Price: Upscale Casual
---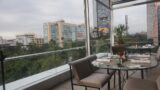 Diana Restaurant at the St Regis – Mexico City
Neighborhoods: Cuauhtémoc, Mexico City, Zona Rosa - Reforma
Service options: Table Service
Cuisine(s): Gourmet Mexican
Rating: 4.3 stars Cost: $$$ . Price: Upscale Casual
---