Hacienda de los Morales
Mexico City, Polanco
Ambience

95%

Service

95%

Food

90%

Creativity

85%

Value

85%

Logistics

85%
Restaurant Details
Restaurant Details
Hacienda de los Morales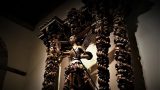 Locale: Mexico City, Polanco
Address: Av Juan Vázquez de Mella 525
Telephone: +52 55 5283-3000
Restaurant Type: Upscale Casual
Cuisine: Mexican
Service Type: Table Service
Price: $$$$
Menu items offered: Breads and Pastries, Ceviche - Aquachile, Coffee, Desserts, Espresso, Grilled Steaks, Ice Cream, Pasta, Rice - Risotto, Salads, Seafood, Soups, Tacos, Tapas - Finger Foods - Snacks
Hours:
Mon-Fri: 7am to 12am, Sat-Sun: 8am to 12am,

Review Summary
An unequaled ambiance in a beautiful colonial mansion, stellar service, and a well-executed menu chock-full of Mexican and European classics, make Hacienda de Los Morales the best choice for upscale traditional Mexican dining in the city.

The full review for Hacienda de los Morales
Review by: Ollie O Rating: 4.6 stars Review Date: 08/28/2017
Hacienda de los Morales is Mexico City's ruling elite's little secret. While Azul seems to get all the press coverage and the bulk of the praise from tourists, Hacienda de los Morales just keeps serving lunch and dinner to the ladies with the big diamond rings and the local businessmen with handlebar mustaches.
It's Mexican food alright. But it's a far cry from the taco stands lining the streets crossing Avenida Insurgentes.The restaurant is located, as the name implies, in a large, and equally beautiful colonial mansion at the back edge of Polanco. There's a large circular drive that circles the fountain that is surrounded by what could only be described as a compound or campus.The main building is what was formerly a huge residential dwelling with a modified Spanish colonial architecture that has been restored several times over the past four centuries. It surrounds one huge interior courtyard and a handful of smaller courtyards. The main dining rooms are two large interior rooms and an enormous banquet hall, all filled with huge oil paintings and antiques, all surrounding a lush garden with trickling fountains, accommodating more diners. The building, the tapestries, furnishings and the art adorning the tables and walls are impressive, to say the least.On some evenings, there's a trio with a guy a up front crooning away, singing everything from Frank Sinatra to Vicente Fernandez. This restaurant shouts "México" in a way we rarely hear it abroad.The cuisine is a more sophisticated and expensive version of the traditional food you see in the city's fondas and casual dining spots. The service, on the night of my visit, was near flawless.The menu offers a standard assortment of classic Mexican cuisine, supplemented with a few less traditional offerings with a European personality, like roasted duck, bathed in your choice of a pumpkin-seed or blackberry sauce, a seafood lasagna, or a Chateaubriand accompanied by a potato soufflé. I haven't seen any of those offered at the local taco stands.It's a varied and sophisticated menu. But I elected the more traditional route on my visit. Some quesadillas with a creamy white cheese filling followed by the restaurant's signature version of an even more traditional dish, a spicy pozole (the most emblematic of all Latin American stews).Both were excellent. The pozole was rich and flavorful, brimming with the flavors that make Mexican cuisine so unique.This evening was going better than expected. The venue was way more impressive than online photos indicate, the service and style of the staff was first-class, and the food was superb. Perfectly executed.Naturally, I was obligated to try a pastry so that I could talk about it here. And naturally, I chose the most notorious of all Mexican desserts, the pastel de tres leches. The version at Hacienda de los Morales is one of the best I've encountered. It was drenched in sweet milky goodness. And I got the last one on the tray, thwarting the plans of the lady at the next table. It was an exquisite finish to a wonderful evening out.Hacienda de los Morales garned high-marks for Logistics. The restaurant has one of the most informative websites we've seen from any restaurant in Latin America, with printable PDF version of the full menu, including specials, with prices. And making a reservation was a "piece of tres leches cake" … easily done online through restorando.com.Why this restaurant isn't at the top of everyone's list of the "must go to" restaurants in Mexico City is a mystery. Maybe because its prohibitively expensive? Nope. In fact, the prices were on par with what we saw at both Villa Maria and Azul, the only two restaurants in the city that even come close to the high standard set by Hacienda de los Morales in this genre. The entire bill for three courses, a beverage, with cover included, in September of 2017, was only about US$32 (MXN$625).Well, now, Hacienda de los Morales is on the most important list of the "must go to" restaurants in the city … Mine!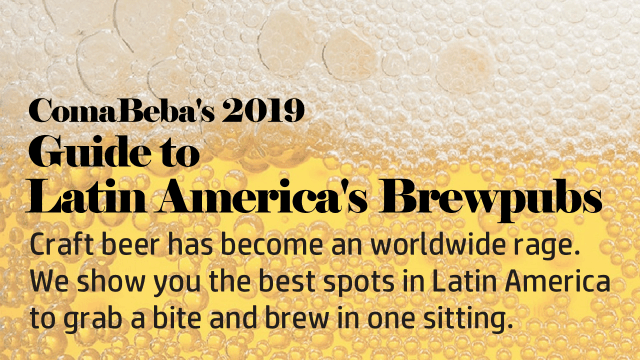 Click the restaurant name or image to read the review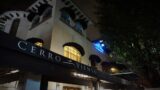 Cerro Viento – Mexico City
Neighborhoods: Mexico City, Polanco
Service options: Table Service
Cuisine(s): Gourmet Mexican
Rating: 4.1 stars Cost: $$$$ . Price: Underground Restaurant
---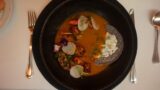 Dulce Patria – Mexico City
Neighborhoods: Mexico City, Polanco
Service options: Table Service
Cuisine(s): Gourmet Mexican, Mexican
Rating: 3.7 stars Cost: $$$$ . Price: Upscale Casual
---
La Fonda del Recuerdo – Mexico City
Neighborhoods: Anzures
Service options: Table Service
Cuisine(s): Mexican
Rating: 4.0 stars Cost: $$$ . Price: Casual Dining
---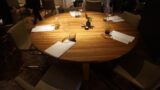 Pujol – Mexico City
Neighborhoods: Mexico City, Polanco
Service options: Table Service
Cuisine(s): Gourmet Mexican
Rating: 3.8 stars Cost: $$$$$ . Price: Upscale Casual
---
Fonda Mayora – Mexico City
Neighborhoods: La Condesa, Mexico City
Service options: Table Service
Cuisine(s): Mexican
Rating: 4.3 stars Cost: $$$ . Price: Casual Dining
---
Click the restaurant image to read the review
Quintonil – Mexico City
Neighborhoods: Mexico City, Polanco
Service options: Table Service
Cuisine(s): Gourmet Mexican
Rating: 4.5 stars Cost: $$$$ . Price: Upscale Casual
---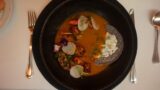 Dulce Patria – Mexico City
Neighborhoods: Mexico City, Polanco
Service options: Table Service
Cuisine(s): Gourmet Mexican, Mexican
Rating: 3.7 stars Cost: $$$$ . Price: Upscale Casual
---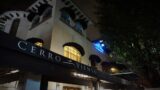 Cerro Viento – Mexico City
Neighborhoods: Mexico City, Polanco
Service options: Table Service
Cuisine(s): Gourmet Mexican
Rating: 4.1 stars Cost: $$$$ . Price: Underground Restaurant
---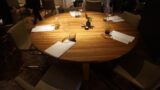 Pujol – Mexico City
Neighborhoods: Mexico City, Polanco
Service options: Table Service
Cuisine(s): Gourmet Mexican
Rating: 3.8 stars Cost: $$$$$ . Price: Upscale Casual
---
Villa María – Mexico City
Neighborhoods: Polanco
Service options: Table Service
Cuisine(s): Mexican
Rating: 4.2 stars Cost: $$$ . Price: Casual Dining
---