Ambience

90%

Service

95%

Food

95%

Creativity

95%

Value

85%
Restaurant Details
Guzina Oaxaca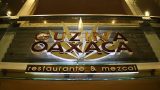 Locale: Polanco
Address: Av. Pdte. Masaryk 513
Telephone: +52 55 5545 6802
Restaurant Type: Casual Dining
Cuisine: Mexican
Service Type: Table Service
Price: $$$$
Menu items offered: Braised Meat Dishes, Ceviche - Aquachile, Salads, Seafood, Soups, Tamales - Humitas
Hours:
Sun: 8:00 am - 6:00 pm, Mon: 8:00 am - 11:00 pm, Tue: 8:00 am - 11:00 pm, Wed: 8:00 am - 11:00 pm, Thu: 8:00 am - 11:00 pm, Fri: 8:00 am - 11:00 pm, Sat: 8:00 am - 11:00 pm

Review Summary
At Guzina Oaxaca, chef Alejandro Ruíz, offers his interpretation of the cuisine of Oaxaca, elevating rustics dishes to gourmet status. Ruíz is dedicated to authenticity and brings ingredients daily from the state Oaxaca to Mexico City for use in the restaurant's iconic Oaxacan dishes. The restaurant recently underwent a face-lift and now offers a more sophisticated ambiance to accompany this well-executed menu.

The full review for Guzina Oaxaca
Review by: Ollie O Rating: 4.2 stars Review Date: 08/15/2017
Guzina Oaxaca, as the name implies, delivers Chef Alejandro Ruíz's take on the Oaxacan region's cuisine, a favorite cuisine throughout Mexico. Chef Ruíz has attempted to elevate what is typically a comfort food cuisine, to gourmet status.
Ruíz has attempted to put his concepts of modern Mexican cuisine into recipes he enjoyed while growing up in native Oaxaca, and made authenticity a priority in constructing the restaurant's menu.
To fulfill this objective, Chef Ruíz brings ingredients from Oaxaca by truck, twice a week.
He weaves these ingredients into dishes, some familiar to local residents in the Polanco, others more unique and bit of mystery.
In customary Mexican fashion, there's an employee at the front of the restaurant manning a hot "plancha" where the tortillas are cooked and the creamy cheese in the quesadillas are morphed into an oozing goodness, mixed with a variety of ingredients.
For brunch, I had the quesadillas with the huitlacoche, another with mushrooms and with Mexican sausage.
On a prior visit a companion and I had the octopus and an assortment of tamales.
Everything was delicious and the service and ambiance in the stylishly decorated dining area were just as impressive. I also received a pleasant surprise at the conclusion of the meal. The check didn't require me to break the piggy bank. Everything on the menu was priced under US$10.
This is ComaBeba's pick for experiencing Oaxacan cuisine in Mexico City.


Click the restaurant name or image to read the review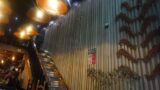 Fonda Fina – Mexico City
Neighborhoods: Mexico City, Roma Norte
Service options: Table Service
Cuisine(s): Mexican
Rating: 4.5 stars Cost: $$$ . Price: Casual Dining
---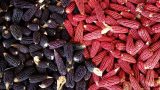 Tamales Madre – Mexico City
Neighborhoods: Juárez
Service options: Table Service
Cuisine(s): Mexican
Rating: 4.2 stars Cost: $$$ . Price: Casual Dining
---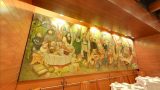 El Cardenal – Mexico City
Neighborhoods: Centro Histórico, Mexico City
Service options: Table Service
Cuisine(s): Mexican
Rating: 3.6 stars Cost: $$$ . Price: Casual Dining
---
Alipús Endemico – Mexico City
Neighborhoods: Coyoacán, La Condesa, Mexico City, Tlalpan - Toriello Guerra
Service options: Table Service
Cuisine(s): Mexican
Rating: 3.7 stars Cost: $$$ . Price: Casual Dining
---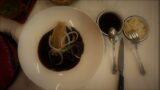 Nicos – Mexico City
Neighborhoods: Clavería, Mexico City
Service options: Table Service
Cuisine(s): Mexican
Rating: 2.9 stars Cost: $$$ . Price: Casual Dining
---
Click the restaurant image to read the review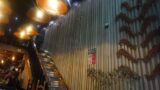 Fonda Fina – Mexico City
Neighborhoods: Mexico City, Roma Norte
Service options: Table Service
Cuisine(s): Mexican
Rating: 4.5 stars Cost: $$$ . Price: Casual Dining
---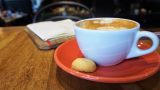 Eno – Mexico City
Neighborhoods: Mexico City, Polanco, Roma Norte
Service options: Table Service
Cuisine(s): Mexican
Rating: 4.3 stars Cost: $$$ . Price: Casual Dining
---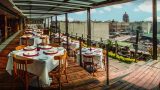 El Mayor – Mexico City
Neighborhoods: Centro Histórico, Mexico City
Service options: Table Service
Cuisine(s): Mexican
Rating: 4.5 stars Cost: $$$ . Price: Casual Dining
---
Alipús Endemico – Mexico City
Neighborhoods: Coyoacán, La Condesa, Mexico City, Tlalpan - Toriello Guerra
Service options: Table Service
Cuisine(s): Mexican
Rating: 3.7 stars Cost: $$$ . Price: Casual Dining
---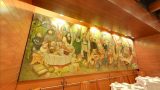 El Cardenal – Mexico City
Neighborhoods: Centro Histórico, Mexico City
Service options: Table Service
Cuisine(s): Mexican
Rating: 3.6 stars Cost: $$$ . Price: Casual Dining
---