Fonda Fina
Mexico City, Roma Norte
Ambience

90%

Service

100%

Food

80%

Creativity

90%

Value

90%
Restaurant Details
Fonda Fina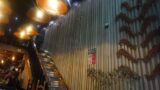 Locale: Mexico City, Roma Norte
Address: Medellín 79
Telephone: +52 55 5208 3925
Restaurant Type: Casual Dining
Cuisine: Mexican
Service Type: Table Service
Price: $$$
Menu items offered: Breads and Pastries, Ceviche - Aquachile, Coffee, Desserts, Espresso, Grilled Steaks, Salads, Seafood, Soups, Tacos
Hours:
Thu-Sat: 1 pm to Midnight, Mon-Wed: 1pm to 11pm, Sun: 1pm to 7pm

Review Summary
Fonda Fina is comfy and cool. Nice enough for a special occasion. Casual enough for just any old time. A gourmet touch to traditional Mexican cuisine.

The full review for Fonda Fina
Review by: Ollie O Rating: 4.5 stars Review Date: 09/06/2016
Fondas in Latin America mean different things, depending on which brand of Spanish you happen to be speaking. In Chile, when they have a big public gathering to celebrate a national holiday, the party or get together, often in a public park, is called a "fonda".
The word, originally Arabic, is the equivalent in Mexico of a "bistro" in Paris, or a "trattoria" in Italy. It's a restaurant, usually quite small, that specializes in providing inexpensive food in a restaurant setting to patrons in the neighborhood. But the word has evolved in Mexico City to mean a place where you can get really high-quality food, in a more casual setting than a restaurant serving gourmet food. And so it is with Fonda Fina. This is no mom and pop operation, serving enchiladas and tacos. It is, quite frankly, one of the best restaurants in Mexico City. Pardon the iliteration, but Fonda Fina features fabulous food flowing flawlessly from the kitchen in a friendly, informal format. Located in Roma Norte, this place is comfy and cool. Nice enough for a special occasion. Casual enough for just any old time. It serves traditional Mexican favorites, most of which are served in a not so traditional way. Not many Mexican grandmas simmered the beef and pork used for the filling in their chilis rellenos in Tio Pepe sherry and cactus candy. But that's how they do it at Fonda Fina. And the same grandma wouldn't likely be baking a sweet cornbread accompanied by fresh strawberries, caramel covered popcorn, and pecans. But that's the way they do dessserts at Fonda Fina. I've had some pretty good chilis rellenos at more Tex-Mex restaurants than you can shake a stick at. But never had one bathed in a milky sauce of goat cheese and English walnuts, sprinkled with pomegranate seeds. But I have now. And that stuffed pepper was delish. I would likely have given the place a 5 for execution were it not for the fact that the main dish was served a bit cooler than I would have preferred. Of course I could have easily sent it back to be reheated but, quite frankly, it wasn't that far off the mark. Classics done in a wonderfully unclassic way. Flawless, friendly service. My waitress knew ingredient in the chili relleno. This place might also win an award for ComaBeba most stylish and cleanest rest room. That's right. We leave no stone unturned when we review a restaurant. Bottom line. You can't spend every night you go out to eat at fancy restaurant. Sometimes you just want to grab the keys, head out the door in your jeans and sweatshirt, and when you do, THIS is that place you'll want to go.


Click the restaurant name or image to read the review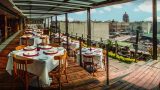 El Mayor – Mexico City
Neighborhoods: Centro Histórico, Mexico City
Service options: Table Service
Cuisine(s): Mexican
Rating: 4.5 stars Cost: $$$ . Price: Casual Dining
---
Alipús Endemico – Mexico City
Neighborhoods: Coyoacán, La Condesa, Mexico City, Tlalpan - Toriello Guerra
Service options: Table Service
Cuisine(s): Mexican
Rating: 3.7 stars Cost: $$$ . Price: Casual Dining
---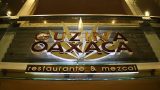 Guzina Oaxaca – Mexico City
Neighborhoods: Polanco
Service options: Table Service
Cuisine(s): Mexican
Rating: 4.2 stars Cost: $$$$ . Price: Casual Dining
---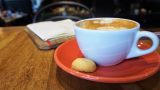 Eno – Mexico City
Neighborhoods: Mexico City, Polanco, Roma Norte
Service options: Table Service
Cuisine(s): Mexican
Rating: 4.3 stars Cost: $$$ . Price: Casual Dining
---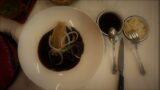 Nicos – Mexico City
Neighborhoods: Clavería, Mexico City
Service options: Table Service
Cuisine(s): Mexican
Rating: 2.9 stars Cost: $$$ . Price: Casual Dining
---
Click the restaurant image to read the review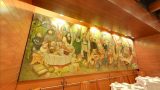 El Cardenal – Mexico City
Neighborhoods: Centro Histórico, Mexico City
Service options: Table Service
Cuisine(s): Mexican
Rating: 3.6 stars Cost: $$$ . Price: Casual Dining
---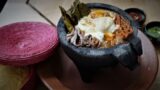 Pasillo de Humo – Mexico City
Neighborhoods: Hipódromo, Mexico City
Service options: Table Service
Cuisine(s): Mexican
Rating: 4.1 stars Cost: $$$ . Price: Casual Dining
---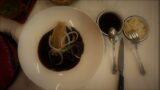 Nicos – Mexico City
Neighborhoods: Clavería, Mexico City
Service options: Table Service
Cuisine(s): Mexican
Rating: 2.9 stars Cost: $$$ . Price: Casual Dining
---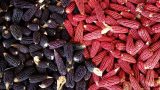 Tamales Madre – Mexico City
Neighborhoods: Juárez
Service options: Table Service
Cuisine(s): Mexican
Rating: 4.2 stars Cost: $$$ . Price: Casual Dining
---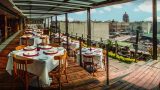 El Mayor – Mexico City
Neighborhoods: Centro Histórico, Mexico City
Service options: Table Service
Cuisine(s): Mexican
Rating: 4.5 stars Cost: $$$ . Price: Casual Dining
---