La Fonda del Recuerdo
Anzures
Ambience

75%

Service

75%

Food

90%

Creativity

80%

Value

80%
Restaurant Details
Restaurant Details
La Fonda del Recuerdo
Locale: Anzures
Address: Calle Bahía de las Palmas 37
Telephone: +52 55 8112 7476
Restaurant Type: Casual Dining
Cuisine: Mexican
Service Type: Table Service
Price: $$$
Menu items offered: Breads and Pastries, Coffee, Desserts, Egg Breakfast Dishes, Espresso, Seafood, Soups, Tacos, Tapas - Finger Foods - Snacks
Hours:
Sun: 9 am to 7 pm, Mon: Closed, Tue - Wed: 8 am to 7 pm, Thu - Fri: 8 am to 11 pm, Sat: 9 am to 10 pm

Review Summary
La Fonda del Recuerdo is about classic as Mexican cuisine can be. Pleasant ambiance. Live mariachis. And prices on par with more favorably located restaurants in Polanco.

The full review for La Fonda del Recuerdo
Review by: Ollie O Rating: 4.0 stars Review Date: 08/16/2018
La Fonda del Recuerdo is located on the fringe of Polanco, away from the more the bustling and touristy parts of Polanco. It's about tried-and-true Mexican as a restaurant can get.
The restaurant is nicely decorated with a huge painting of a young Mexican male serenading a Mexican calendar girl, adorning one wall, and colorful papel picado strewn across the room on lines running from rafter to rafter. The colorful menu mimicks the focal-point painting in the main room. And yes, of course, mariachis were singing Mexican classic folk-music. I was recently at La Fonda del Recuerdo for lunch. Started the meal with classic tamales de elote. The corn masa tamal was slightly sweeter than typical. No filling. Just the taste of delicious sweet cornmeal accompanied by a few batons of a slightly pungent, creamy white cheese. For the main course, I had the pork mole. Although pork is typically overcooked in Mexico City, this pork was perfect. A slightly crisp edge, with buttery soft pork beneath, all covered in a complex and rich smoked-poblano mole. The menu indicates it's made with twenty-eight different ingredients. But I only detected twenty-seven. Service was very good and the lead singer for the group of mariachis never missed a note either. Despite being a bit off the beaten track, the prices were about the same as the more favorably located Villa Maria that we recently reviewed. Still a good showing. Good enough to place La Fonda del Recuerdo in our list of the top-10 restaurants in Mexico City offering traditional Mexican cuisine.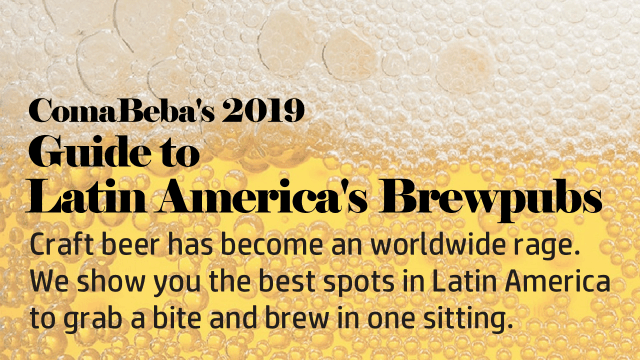 Click the restaurant name or image to read the review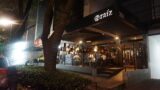 Raíz – Mexico City
Neighborhoods: Mexico City, Polanco
Service options: Table Service
Cuisine(s): Eclectic Gourmet, Gourmet Mexican
Rating: 4.7 stars Cost: $$$$ . Price: Formal Dining, Upscale Casual
---
Villa María – Mexico City
Neighborhoods: Polanco
Service options: Table Service
Cuisine(s): Mexican
Rating: 4.2 stars Cost: $$$ . Price: Casual Dining
---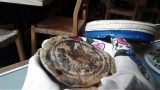 Azul – Mexico City
Neighborhoods: Centro Histórico, Hipódromo, La Condesa, Mexico City
Service options: Table Service
Cuisine(s): Mexican
Rating: 4.1 stars Cost: $$$$ . Price: Casual Dining
---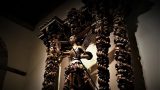 Hacienda de los Morales – Mexico City
Neighborhoods: Mexico City, Polanco
Service options: Table Service
Cuisine(s): Mexican
Rating: 4.6 stars Cost: $$$$ . Price: Upscale Casual
---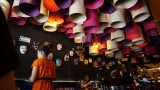 El Maizo – Roma Norte – Mexico City
Neighborhoods: Roma Norte
Service options: Table Service
Cuisine(s): Mexican
Rating: 4.2 stars Cost: $$ . Price: Casual Dining
---
Click the restaurant image to read the review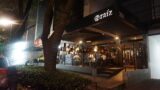 Raíz – Mexico City
Neighborhoods: Mexico City, Polanco
Service options: Table Service
Cuisine(s): Eclectic Gourmet, Gourmet Mexican
Rating: 4.7 stars Cost: $$$$ . Price: Formal Dining, Upscale Casual
---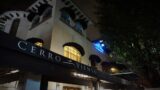 Cerro Viento – Mexico City
Neighborhoods: Mexico City, Polanco
Service options: Table Service
Cuisine(s): Gourmet Mexican
Rating: 4.1 stars Cost: $$$$ . Price: Underground Restaurant
---
Fonda Mayora – Mexico City
Neighborhoods: La Condesa, Mexico City
Service options: Table Service
Cuisine(s): Mexican
Rating: 4.3 stars Cost: $$$ . Price: Casual Dining
---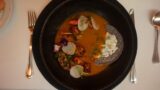 Dulce Patria – Mexico City
Neighborhoods: Mexico City, Polanco
Service options: Table Service
Cuisine(s): Gourmet Mexican, Mexican
Rating: 3.7 stars Cost: $$$$ . Price: Upscale Casual
---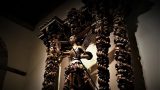 Hacienda de los Morales – Mexico City
Neighborhoods: Mexico City, Polanco
Service options: Table Service
Cuisine(s): Mexican
Rating: 4.6 stars Cost: $$$$ . Price: Upscale Casual
---