Restaurant Details
El Maizo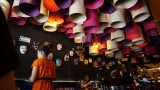 Locale: Roma Norte
Address: Calle de Chiapas 206
Telephone: +52 55 5264 1368
Restaurant Type: Casual Dining
Cuisine: Mexican
Service Type: Table Service
Price: $$
Menu items offered: Breads and Pastries, Coffee, Desserts, Salads, Tacos, Tapas - Finger Foods - Snacks
Hours:
Tue-Sun: 1:30 pm to 8 pm, Mon: Closed,

Review Summary
El Maizo features cuisine from the culinarily diverse region of Guerrero. Cute décor, acceptable service, a well-executed, creative menu, and great prices make El Maizo a top choice for regional Mexican cuisine in Mexico City.

El Maizo offers cuisine from the Mexican state of Guerrero, lying north of Oaxaca. Residents of Mexico City are slightly more familiar with Oaxacan cuisine, which is similar in many respects to the cuisine of Guerrero.
The nomenclature is almost identical. But the ingredients, herbs and spices used in the familiar dishes are what distinguish the cuisines of the two regions from one another. Chalupas, sopes (also called picaditas), tostadas, pozoles, and, of course, moles. The ingredients in pozoles, which are hearty, stews and soups found throughout all of Latin America (not just within Mexico) vary from region to region. The version from Guerrero features a base of sweet corn kernels that is somewhat atypical of this stew. The residents of Guerrero traditionally partake of the green pozoles on Thursday, and white pozole, on Wednesdays and Sundays. If you get caught eating green pozole in Acapulco (the famed beach town located in the state of Guerrero) on a Sunday, they'll refuse to serve you any more cervezas or tequila. On my latest visit to El Maizo, I had the chicken chalupas for an appetizer, served a variety of sauces to brighten up the otherwise bland chicken. I followed that with the house specialty, a green chicken mole, which I enjoyed much more than the appetizer. The food was good. The restaurant is colorfully and tastefully decorated, and the service, although not flawless, was acceptable. The prices were better than reasonable with 80% of the main course items being priced under US$9. Overall, this was impressive. I'd return to explore the menu and broaden my knowledge of this interesting and flavorful cuisine.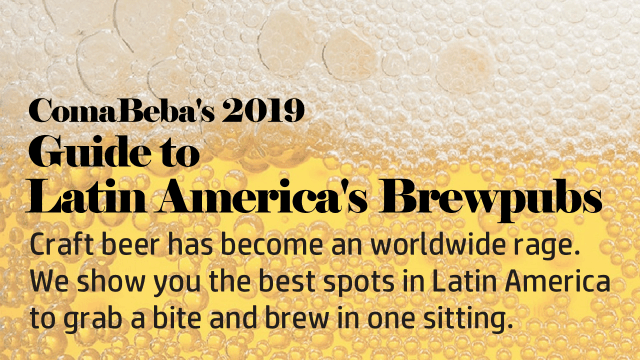 Click the restaurant name or image to read the review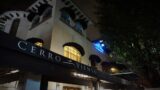 Cerro Viento – Mexico City
Neighborhoods: Mexico City, Polanco
Service options: Table Service
Cuisine(s): Gourmet Mexican
Rating: 4.1 stars Cost: $$$$ . Price: Underground Restaurant
---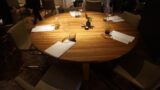 Pujol – Mexico City
Neighborhoods: Mexico City, Polanco
Service options: Table Service
Cuisine(s): Gourmet Mexican
Rating: 3.8 stars Cost: $$$$$ . Price: Upscale Casual
---
La Fonda del Recuerdo – Mexico City
Neighborhoods: Anzures
Service options: Table Service
Cuisine(s): Mexican
Rating: 4.0 stars Cost: $$$ . Price: Casual Dining
---
Quintonil – Mexico City
Neighborhoods: Mexico City, Polanco
Service options: Table Service
Cuisine(s): Gourmet Mexican
Rating: 4.5 stars Cost: $$$$ . Price: Upscale Casual
---
Fonda Mayora – Mexico City
Neighborhoods: La Condesa, Mexico City
Service options: Table Service
Cuisine(s): Mexican
Rating: 4.3 stars Cost: $$$ . Price: Casual Dining
---
Click the restaurant image to read the review
Villa María – Mexico City
Neighborhoods: Polanco
Service options: Table Service
Cuisine(s): Mexican
Rating: 4.2 stars Cost: $$$ . Price: Casual Dining
---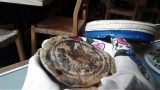 Azul – Mexico City
Neighborhoods: Centro Histórico, Hipódromo, La Condesa, Mexico City
Service options: Table Service
Cuisine(s): Mexican
Rating: 4.1 stars Cost: $$$$ . Price: Casual Dining
---
Quintonil – Mexico City
Neighborhoods: Mexico City, Polanco
Service options: Table Service
Cuisine(s): Gourmet Mexican
Rating: 4.5 stars Cost: $$$$ . Price: Upscale Casual
---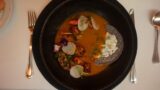 Dulce Patria – Mexico City
Neighborhoods: Mexico City, Polanco
Service options: Table Service
Cuisine(s): Gourmet Mexican, Mexican
Rating: 3.7 stars Cost: $$$$ . Price: Upscale Casual
---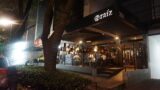 Raíz – Mexico City
Neighborhoods: Mexico City, Polanco
Service options: Table Service
Cuisine(s): Eclectic Gourmet, Gourmet Mexican
Rating: 4.7 stars Cost: $$$$ . Price: Formal Dining, Upscale Casual
---