Eat like a Gringo in Mexico City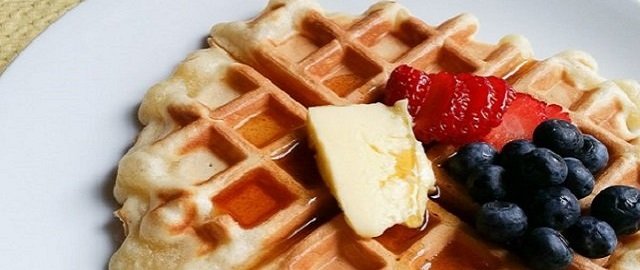 Waffles
---
Waffles, until recently were a bit of mystery to Latinos. But the popularity of the breakfast item in Western Europe and the USA has found its way to Latin America. You can find waffles in restaurants in every major Latin American city just in case you get the urge. If you like your waffles slathered in creamery butter and maple syrup like we do, be sure to order lots of the butter when you order the waffle. They tend to be served with whipped cream and berries instead.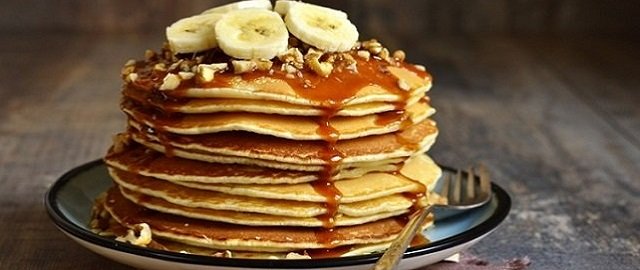 Pancakes
---
The griddle cake or pancake as a breakfast item has also found its way to Latin America. Even in Argentina where they stubbornly stick to the concept that a croissant and a cup of coffee is breakfast you can find pancakes. Mexico City is no exception. In a city that eats lots of eggs and corn tortillas for breakfast it's a bit rare to find pancakes. But we ferreted out everywhere we could find that served them. Luckily, a few of these places have lots of locations so you can have a big stack of flapjacks if you get the urge.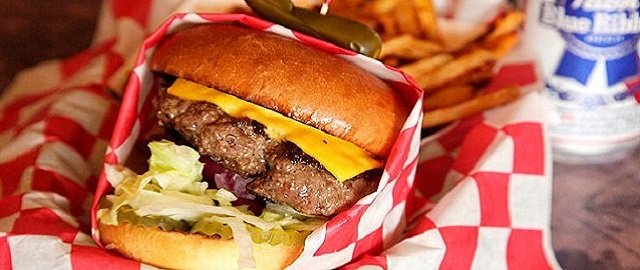 Where to find the best Burgers
---
The new "fad" food from Tokyo to Munich, Sydney to Hong Kong, is the fancy artisanal burger. Made with high-quality ingredients, and unusual condiments, the "craft" burger is also the new craze in Latin America (about everywhere but Bolivia). Specialty burger joints are popping up in every major Latin American city. Mexico City is no exception. And almost every casual dining spot in the city has added some type of burger to the menu. We ate a lot of burgers to come up with our list of the Top Eight restaurants serving the popular hand-held meal. And many of our favorites have multiple locations in Mexico City, so there's a pretty good chance there's one of these close to you.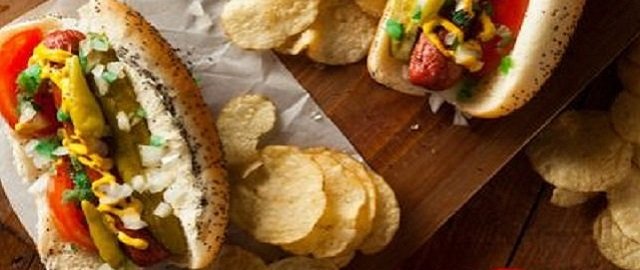 Hot Dogs in Mexico City
---
There are plenty of German immigrants that found their way to Latin America, especially in the Southern Cone of South America. And these Germans brought a penchant for sausages with them. And a knack for making some good ones. The obsession of Americans to stuff things inside buns or put them between two slices of bread quickly led to the Hot Dog becoming a symbol of American culinary culture. And the fad seems to be growing. Here are a few of our favorite places to find a decked-out dog in Mexico City.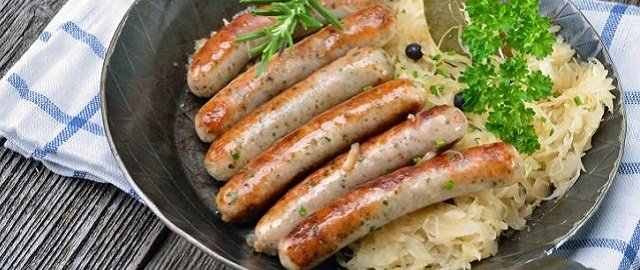 Brats and Sauerkraut in Mexico City
---
It's not mandatory to stuff your German sausage into a bun. You can just pile three or four of them on top of a big mound of sauerkraut with a big dab of spicy brown mustard plopped on top. We found a place serving a variety of German sausage. They sort of scrimp on both the sausages and the condiments but one sausage is better than none, right? A plus. You can have a world-famous Hoffbrau beer to wash down that sausage.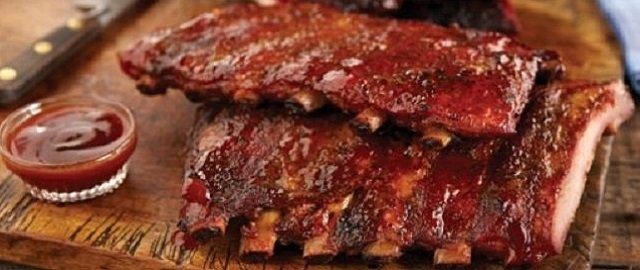 Texas-style Barbecue in Mexico City
---
In most of the world the word barbecue denotes grilled meats, primarily steaks. But in the USA it means something very different. Meats smoked up to 16 hours with nothing but warm smoke and no direct heat. Texas-style barbecue is one of the world's great comfort foods.
Okay. Okay. So, they also serve the stuff in Kansas City and Memphis too. But for our money that Texas cowboy mystique goes perfectly with smoked ribs, brisket and sausages. Here's three places where you can find this northern neighbor classic.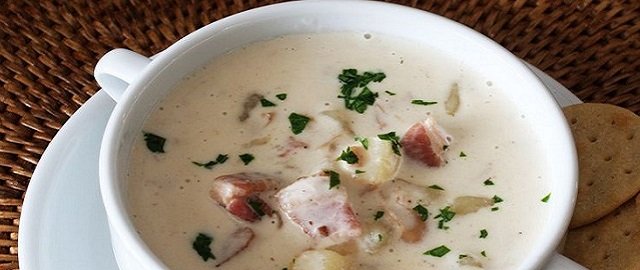 Boston Clam Chowder in Mexico City
---
Boston Clam Chowder (often referred to as New England Clam Chowder) is this creamy wonderous combination of seafood flavor, rich creamy dairy, pork fat and potatoes that results in one of the world's great soups. We found a handful of restaurants with a clam chowder on their menu. You can find them at the link below. You can make Clam Chowder at home, too, using this recipe.