Diana Restaurant at the St Regis
Cuauhtémoc, Mexico City, Zona Rosa - Reforma
Ambience

90%

Service

95%

Food

90%

Creativity

85%

Value

70%

Logistics

85%
Restaurant Details
Diana Restaurant at the St Regis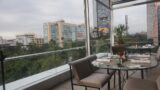 Locale: Cuauhtémoc, Mexico City, Zona Rosa - Reforma
Address: Paseo de la Reforma 439
Telephone: +52 55 5228 1818
Restaurant Type: Upscale Casual
Cuisine: Gourmet Mexican
Service Type: Table Service
Price: $$$
Menu items offered: Breads and Pastries, Ceviche - Aquachile, Coffee, Desserts, Egg Breakfast Dishes, Espresso, Grilled Steaks, Pasta, Salads, Seafood, Soups
Hours:
Open 24 hours, ,

Review Summary
It's puzzling why this restaurant doesn't receive more praise than it does. It's easily one of the ten best upscale dining experiences in Mexico City.

The full review for Diana Restaurant at the St Regis
Review by: Ollie O Rating: 4.3 stars Review Date: 09/13/2015
Diana is the main restaurant in what is perhaps the fanciest of all the high-end hotels in Mexico City. We recently praised the breakfast on the Terrace at Diana overlooking the Diana La Cazadora fountain on Paseo de la Reforma. How would dinner in the restaurant fare in our critique?
The décor is contemporary, yet elegant. An eclectic mix of sophisticated décor and furnishings. High ceilings. Beautiful murals. Although somewhat austere, it is certainly nonetheless pleasant. The service is first-class. From walking into the restaurant to walking out, the hostess, waiter, bus boys and manager were all attentive and friendly. It was flawless service, although we must confess that the restaurant was almost empty. Only two other tables were occupied in a rather large room on the evening I went to Diana. Although the menu utilizes indigenous ingredients, the dishes have a European personality. In this regard, the menu is very similar to the type of menu we saw at Raíz. For an appetizer, I ordered the Aguachile de Flor de Jamaica. An aguachile is sort of a Mexican variation on a ceviche. It's a crudo preparation of seafood marinated in lime juice, supplemented with chili, onion and other condiments, depending on the recipe. This version had sea bass and scallops with avocado and onion sitting in a delicate broth featuring a bright red hibiscus (flor de Jamaica) oil. As the photos indicate, the dish was beautifully plated. For the main-course I ordered the St. Regis Gnocchi Florence (Morel Mushroom Gnocchi with Black Truffel Oil and Grana Padano). Often, the sauce used for gnocchi is creamy, but this was a delicate mushroom broth with a hint of black truffle oil. The cheese had a rich aroma. I presume it was real Grano Padano. The dish was flavorful and delicious. After two highly successful savory courses I had to give the pastry chef a chance. I ordered the Pastel Tres Leches, the classic Latin American cake, utilizing three types of milk. This was a fancy gourmet version. The cake was a delicate flat portion of cake cut into a circular shape, topped with an orange geleé and whipped cream. Accompanied by Ice Cream flavored with Champurrado (a corn-flour thickened hot chocolate concoction). It was a delicate delight. And the presentation was as impressive as the taste. This was three flawlessly executed courses from a creative menu. It's puzzling why this restaurant doesn't receive more praise than it does as it's easily one of the ten best upscale dining experiences in Mexico City.


Click the restaurant name or image to read the review
Sud 777 – Mexico City
Neighborhoods: Jardines del Pedregal, Mexico City
Service options: Table Service
Cuisine(s): Eclectic Gourmet, Gourmet Mexican
Rating: 4.4 stars Cost: $$$, $$$$ . Price: Upscale Casual
---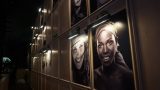 Candela Romero – Mexico City
Neighborhoods: Cuauhtémoc, Mexico City
Service options: Table Service
Cuisine(s): Eclectic Gourmet
Rating: 4.4 stars Cost: $$$$ . Price: Upscale Casual
---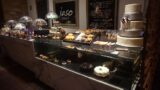 Jaso – Mexico City
Neighborhoods: Mexico City, Polanco
Service options: Table Service
Cuisine(s): Eclectic Gourmet
Rating: 3.7 stars Cost: $$$$ . Price: Upscale Casual
---
J by José Andrés – Mexico City
Neighborhoods: Mexico City, Polanco
Service options: Table Service
Cuisine(s): Eclectic Gourmet
Rating: 4.6 stars Cost: $$$$ . Price: Upscale Casual
---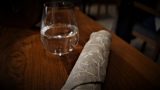 Lorea – Mexico City
Neighborhoods: Mexico City, Roma Norte
Service options: Table Service
Cuisine(s): - Generic Cuisines -, Gourmet Cuisine
Rating: 4.7 stars Cost: $$$$$ . Price: Upscale Casual
---
Click the restaurant image to read the review
Sud 777 – Mexico City
Neighborhoods: Jardines del Pedregal, Mexico City
Service options: Table Service
Cuisine(s): Eclectic Gourmet, Gourmet Mexican
Rating: 4.4 stars Cost: $$$, $$$$ . Price: Upscale Casual
---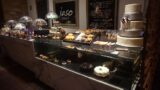 Jaso – Mexico City
Neighborhoods: Mexico City, Polanco
Service options: Table Service
Cuisine(s): Eclectic Gourmet
Rating: 3.7 stars Cost: $$$$ . Price: Upscale Casual
---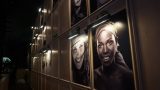 Candela Romero – Mexico City
Neighborhoods: Cuauhtémoc, Mexico City
Service options: Table Service
Cuisine(s): Eclectic Gourmet
Rating: 4.4 stars Cost: $$$$ . Price: Upscale Casual
---
J by José Andrés – Mexico City
Neighborhoods: Mexico City, Polanco
Service options: Table Service
Cuisine(s): Eclectic Gourmet
Rating: 4.6 stars Cost: $$$$ . Price: Upscale Casual
---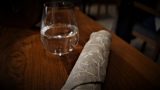 Lorea – Mexico City
Neighborhoods: Mexico City, Roma Norte
Service options: Table Service
Cuisine(s): - Generic Cuisines -, Gourmet Cuisine
Rating: 4.7 stars Cost: $$$$$ . Price: Upscale Casual
---