The Cheesecake Factory
Narvarte Poniente - Oriente, Santa Fe - Zedec Santa Fe
Ambience

90%

Service

90%

Food

90%

Creativity

95%

Value

90%
Restaurant Details
The Cheesecake Factory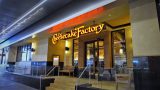 Locale: Narvarte Poniente - Oriente, Santa Fe - Zedec Santa Fe
Address: Av. Pdte. Masaryk 86
Telephone: +52 55 5545 6802
Restaurant Type: Casual Dining
Cuisine: Eclectic
Service Type: Table Service
Price: $$$
Menu items offered: Breads and Pastries, Breakfast - Breads - Pastries, Carrot Cake, Cheesecake, Chilaquiles, Chocolate Cake, Coffee, Croissants, Desserts, Egg Breakfast Dishes, Egg rolls - Fried spring rolls, Eggs Benedict, Espresso, French Toast, French omelettes, Fried Calamari, Hamburgers, Hot Wings, Huevos Rancheros, Nachos, Omelettes, Pancakes - Griddlecakes, Salads, Sandwiches, Scrambled Eggs, Soups, Tapas - Finger Foods - Snacks, Tiramisu
Hours:
Mon-Sat: 1:30pm - 11pm, Sun: 1:30pm - 6pm,

Review Summary
International casual dining chain, The Cheesecake Factory, with multiple locations in the city's top shopping malls, executes the franchise concept flawlessly, with near perfect service and execution of the world's lengthiest menu full the world's favorite foods, from the USA to Asia. It's the great American bistro, executed with precision.

The full review for The Cheesecake Factory
Review by: Ollie O Rating: 4.6 stars Review Date: 08/15/2017
The Cheesecake Factory is a popular, U.S. based chain restaurant, with about half-dozen locations in Mexico City. A single corporate franchisee operates all the Mexico City restaurants. They also operate several other restaurant brands, including U.S. based P.F. Chang's.
The Cheesecake Factory has gained a notoriety for an expansive menu that's more like a culinary encyclopedia than a menu. The Mexico City menu spans a whopping 48 pages, not including about 25 pages of full color photos of dishes sprinkled throughout the book.
The menu is chock-full of American-style bistro classics and a variety of Asian, Mexican, and Italian plates thrown in for good measure.
We've published the menu so if you finish off reading Tolstoy's War & Peace and want to tackle another lengthy piece of literature, grab a cup of coffee or two, or three … maybe four … and peruse the menu.
What I find amazing about this menu, beyond the sheer length of the thing, is that somehow this restaurant manages to execute all those dishes with more than a fair degree of finesse.
We often see sloppy service and execution of the menu and franchise concept in these franchise operations in Latin America.
But, hands down, this franchisee in Mexico City has done the best job I've seen in Latin America of carrying out a franchise model.
The restaurant that I most frequently visit in Mexico City is the location in Parque Delta shopping mall. It sits in the restaurant section of the mall, alongside sister restaurant, P.F. Chang's. It's a huge restaurant, likely seating 200 or more diners, and during peak hours, almost every chair in the restaurant is occupied.
The design and décor of this restaurant is as nice as anything in the city. It's beautifully conceived and executed.
The waiters and waitresses are clad in starched white uniforms. They are well-trained, efficient, and friendly. And somehow, they all seem to have mastered the content of that voluminous menu.
The restaurant serves breakfast, lunch and dinner. Service and execution of the menu are consistently good.
The prices are quite reasonable.
I've had pancakes, waffles and Eggs Benedict for breakfast, two or three salads, the soup and sandwich combo at lunch, and several of the main-course menu items. Not a single disappointment.


Click the restaurant name or image to read the review
Yume – Mexico City
Neighborhoods: Escandón, Mexico City
Service options: Table Service, Take-out
Cuisine(s): Coffee - Bread - Pastries, Salads, Sandwiches
Rating: 4.4 stars Cost: $$ . Price: Cafe, Casual Dining
---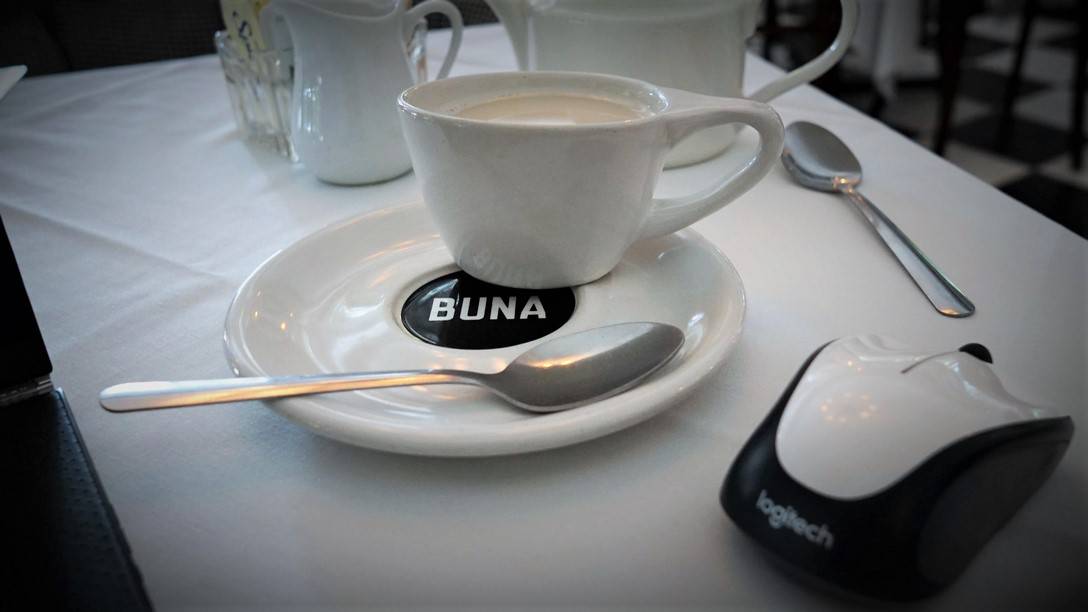 Primos – Mexico City
Neighborhoods: La Condesa, Mexico City
Service options: Table Service
Cuisine(s): Eclectic, Spanish
Rating: 4.4 stars Cost: $$$$ . Price: Casual Dining
---
Maison Kayser – Mexico City
Neighborhoods: Juárez, Mexico City
Service options: Table Service
Cuisine(s): French
Rating: 4.0 stars Cost: $$$ . Price: Cafe, Casual Dining
---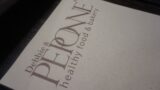 Debbie & Peponne for Breakfast – Mexico City
Neighborhoods: Bosque de las Lomas, Jardines del Pedregal, Mexico City, Polanco, Santa Fe - Zedec Santa Fe
Service options: Table Service
Cuisine(s): Coffee - Bread - Pastries
Rating: 3.8 stars Cost: $$$ . Price: Cafe, Casual Dining
---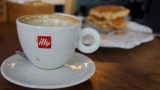 Café Toscano – Mexico City
Neighborhoods: La Condesa, Mexico City, Polanco
Service options: Table Service
Cuisine(s): Italian
Rating: 4.5 stars Cost: $$$ . Price: Cafe, Casual Dining
---
Click the restaurant image to read the review
Magnolia Bakery – Mexico City
Neighborhoods: Polanco
Service options: Table Service
Cuisine(s): Eclectic Gourmet
Rating: 3.8 stars Cost: $$ . Price: Casual Dining
---
Yume – Mexico City
Neighborhoods: Escandón, Mexico City
Service options: Table Service, Take-out
Cuisine(s): Coffee - Bread - Pastries, Salads, Sandwiches
Rating: 4.4 stars Cost: $$ . Price: Cafe, Casual Dining
---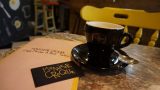 Monsieur Croque – Mexico City
Neighborhoods: Hipódromo, La Condesa, Mexico City
Service options: Table Service
Cuisine(s): Coffee - Bread - Pastries, Sandwiches
Rating: 4.0 stars Cost: $$ . Price: Cafe, Casual Dining
---
Maison Kayser – Mexico City
Neighborhoods: Juárez, Mexico City
Service options: Table Service
Cuisine(s): French
Rating: 4.0 stars Cost: $$$ . Price: Cafe, Casual Dining
---
Lur – Mexico City
Neighborhoods: Polanco
Service options: Table Service
Cuisine(s): Eclectic Gourmet
Rating: 3.8 stars Cost: $$ . Price: Casual Dining
---