Ambience

85%

Service

85%

Food

85%

Creativity

85%

Value

80%
Restaurant Details
Chai
Locale: Polanco
Address: Galileo 38
Telephone: +52 55 5280 1726
Restaurant Type: Cafe, Casual Dining
Cuisine: Eclectic
Service Type: Table Service
Price: $$$
Menu items offered: Breads and Pastries, Charcuterie, Coffee, Desserts, Egg Breakfast Dishes, Espresso, French Toast, French omelettes, Ice Cream, Pancakes - Griddlecakes, Pasta, Pizza, Rice - Risotto, Salads, Sandwiches, Soups, Tacos, Tapas - Finger Foods - Snacks, Waffles
Hours:
Sun-Sat: 8 am to 8 pm, ,

Review Summary
Chai is a great choice for breakfast, lunch or dinner. Chai has a pleasant, stylish décor, better than average service, and a varied international menu.

The full review for Chai
Review by: Ollie O Rating: 4.2 stars Review Date: 05-23-2017
It's been close to two years since we began gathering data in Mexico City for the site. For some reason that I can't explain we had not yet visited Chai until recently. Since the time of the initial visit I've been back on several occasions. And on each occasion, I've been pleasantly pleased.
The décor is very pleasant. A comfortable place to spend some time. And it's family friendly with a supervised play area upstairs for children. The waiters are young but efficient and friendly. There's a very large covered, open-air patio out front that is usually full of patrons. I visited Chai for breakfast on my initial visit. They have a wide array of both traditional Mexican and non-Mexican menu items. Naturally they have all the usually Mexican breakfast egg dishes. About nine of them. About the only thing I didn't see on the menu was chilaquiles. That array of traditional Mexican breakfasts is supplement by the most varied international breakfast menu I've seen in Mexico City. There's a host of omelets, two varieties of Eggs Benedict, waffles, pancakes and French toast. I ordered their version of the Eggs Benedict. It is perhaps the most authentic rendition I've seen in Mexico City. Real English muffins, two perfectly poached eggs on what I'd say was the perfect thickness of Canadian bacon. All topped with an authentic Hollandaise sauce. Spot on. The overall experience was so impressive I was back at Chai within two days to try out the lunch menu. I tried the Pastrami and Cheese Panini. The sandwich was good. I would have rather seen a classic New York deli version on a delicious sweet rye or pumpernickel. But, notwithstanding, it was good a sandwich. Chai is one of a couple of really good casual dining choices in Polanco, south of Presidente Masaryk in this café / bistro category. We also like Café Toscano which also has a diverse menu and is open for breakfast, lunch and dinner.


Click the restaurant name or image to read the review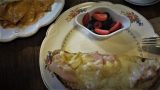 Que sería de mi – Mexico City
Neighborhoods: Polanco
Service options: Table Service
Cuisine(s): Eclectic Gourmet
Rating: 3.8 stars Cost: $$$ . Price: Casual Dining
---
Terraza at Diana Restaurant – Mexico City
Neighborhoods: Cuauhtémoc, Mexico City
Service options: Table Service
Cuisine(s): Gourmet Mexican
Rating: 4.6 stars Cost: $$$$ . Price: Upscale Casual
---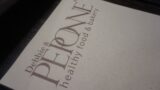 Debbie & Peponne for Breakfast – Mexico City
Neighborhoods: Bosque de las Lomas, Jardines del Pedregal, Mexico City, Polanco, Santa Fe - Zedec Santa Fe
Service options: Table Service
Cuisine(s): Coffee - Bread - Pastries
Rating: 3.8 stars Cost: $$$ . Price: Cafe, Casual Dining
---
Magnolia Bakery – Mexico City
Neighborhoods: Polanco
Service options: Table Service
Cuisine(s): Eclectic Gourmet
Rating: 3.8 stars Cost: $$ . Price: Casual Dining
---
Lur – Mexico City
Neighborhoods: Polanco
Service options: Table Service
Cuisine(s): Eclectic Gourmet
Rating: 3.8 stars Cost: $$ . Price: Casual Dining
---
Click the restaurant image to read the review
Maison Kayser – Mexico City
Neighborhoods: Juárez, Mexico City
Service options: Table Service
Cuisine(s): French
Rating: 4.0 stars Cost: $$$ . Price: Cafe, Casual Dining
---
Magnolia Bakery – Mexico City
Neighborhoods: Polanco
Service options: Table Service
Cuisine(s): Eclectic Gourmet
Rating: 3.8 stars Cost: $$ . Price: Casual Dining
---
Lur – Mexico City
Neighborhoods: Polanco
Service options: Table Service
Cuisine(s): Eclectic Gourmet
Rating: 3.8 stars Cost: $$ . Price: Casual Dining
---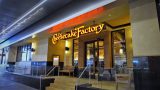 The Cheesecake Factory – Mexico City
Neighborhoods: Narvarte Poniente - Oriente, Santa Fe - Zedec Santa Fe
Service options: Table Service
Cuisine(s): Eclectic
Rating: 4.6 stars Cost: $$$ . Price: Casual Dining
---
Terraza at Diana Restaurant – Mexico City
Neighborhoods: Cuauhtémoc, Mexico City
Service options: Table Service
Cuisine(s): Gourmet Mexican
Rating: 4.6 stars Cost: $$$$ . Price: Upscale Casual
---