Carlota
Centro Histórico, Mexico City
Ambience

85%

Service

85%

Food

85%

Creativity

90%

Value

75%

Logistics

90%
Restaurant Details
Carlota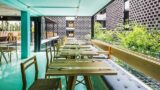 Locale: Centro Histórico, Mexico City
Address: Plaza del Carmen 4
Telephone: +52 55 55 50 00 72
Restaurant Type: Casual Dining, Casual Gourmet, Upscale Casual
Cuisine: Eclectic Gourmet
Service Type: Table Service
Price: $$$$
Menu items offered: Breads and Pastries, Coffee, Desserts, Espresso, Grilled Steaks, Pasta, Salads, Seafood, Soups
Hours:
Mon-Sat: 12:30pm to 11pm, Sun: 12:30pm to 7pm,

Review Summary
A comfortable ambiance, good service, and a creative menu put Hotel Carlota near the top of the list for upscale casual dining.

The full review for Carlota
Review by: Ollie O Rating: 4.0 stars Review Date: 09/06/2016
Carlota is the restaurant adjoining a small boutique hotel of the same name located in Cuauhtémoc just west of the intersection of Paseo de Reforma and Insurgentes. It's a pleasant little neighborhood that is becoming more and more popular as a locale for emerging bars and restaurants.
The restaurant has an interesting layout. As you enter the restaurant you pass the large open kitchen and the waiters at the pass retrieving orders to take to the dining area upstairs. There is no dining room downstairs, other than several tables in the poolside bar. The ambiance of the place is very pleasant. When the weather's nice you can sit out on the open-air terrace or in one of two indoor dining rooms, one of which is totally surrounded by glass and overlooks the pool area below. One glass wall fully slides open to give the restaurant a very pleasing ambiance when the weather is accommodating, as it was on the day I visited. The music was pleasant and the volume low enough to easily permit conversations without having to shout. The tasteful décor was minimalist. The tables and chairs were all natural, blanched wood with Scandinavian design. There were pressed high-quality table linens, and stylish heavy knives and forks. This all made the ambiance less stuffy than a traditional white-tablecloth dining room yet more formal than casual dining restaurants. We might have rated this uber-comfy dining locale a 4.5 were not for one glaring deficiency. The concrete floors, painted in the same pastel green paint as the walls and ceiling easily showed foot tracks and small spills. The waiter was friendly, attentive and informative. I note that he was not proficient in English although I noticed at least one other waiter that did speak English. The waiter asked if I had any food allergies. A nice touch which you don't often see. I asked the waiter for suggestions for the appetizer and main course. He suggested the Faux-Spaghetti Carbonara, made from a "spaghetti squash" rather than standard pasta. The rest of the carbonara ingredients, pancetta, cheese, butter, and egg yolk were all present. It was rich and delicious. And it was the perfect gluten-free pasta, doubling as a low-carb option for those with diet restrictions requiring a low-carb diet. For the main course, I elected the snapper, skin side seared to make it crispy, prepared Mediterranean style, with a light tomato broth, sliced sweet cherry tomatoes, and an assortment of wilted greens and herbs bathed in the sauce. My only complaint is that the fish in a very small portion in the center of filet, was a bit under-cooked. The snapper is not suited to a raw preparation so this small under-cooked portion, comprising perhaps a bite, was inedible. But were not for this minor faux pas, the main course would have garnered very high marks. For dessert I was wanting something light. I opted for the Messi (named after the famed soccer player from Argentina), a light lime sorbet, accompanied by a single orange section, sitting on a sweet-creamy base of coconut dulce de leche, and dusted with a fine dust of mate (the famed South American herbal tea). I couldn't really taste the coconut in the dulce de leche but it was sweet and delicious nevertheless. I suppose the dusting of the tea on top added a bit of an interesting twist to the dessert. More importantly it gave the chef a good excuse to name the dessert after Mr. Messi, who allegedly only drinks the herbal tea prior to soccer matches. The restaurant is priced about as expected. Perhaps a little pricier than you would normally see in this neighborhood. If you live in Cuauhtémec or Júarez or are staying in any of the many hotels along Paseo de Reforma, Carlota should be on your list of restaurants to visit. A comfortable ambiance, good service, and a creative menu put Carlota at the top of the list of restaurants in the area. One more comment. Hotel Carlota is a "pet-friendly" hotel and on the late Sunday afternoon that I was dining in the restaurant a hotel patron was having dinner, accompanied by her Shiatzu. This didn't bother me in the least and suppose it might not have been permitted had the restaurant been busy. But if you're scared of Shiatzus or Chihuahuas you might want to take this into consideration.


Click the restaurant name or image to read the review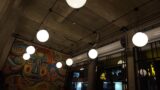 Amaya – Juárez – Mexico City
Neighborhoods: Juárez, Mexico City
Service options: Table Service
Cuisine(s): Gourmet Mexican
Rating: 3.7 stars Cost: $$$ . Price: Casual Dining, Casual Gourmet
---
Yuban – Mexico City
Neighborhoods: Mexico City, Roma Norte
Service options: Table Service
Cuisine(s): Eclectic Gourmet, Mexican
Rating: 4.4 stars Cost: $$$ . Price: Casual Dining, Casual Gourmet
---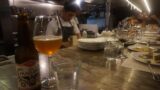 Lardo – Condesa – Mexico City
Neighborhoods: La Condesa, Mexico City
Service options: Table Service
Cuisine(s): Eclectic
Rating: 4.2 stars Cost: $$$$ . Price: Casual Dining, Casual Gourmet
---
Blanco Colima – Mexico City
Neighborhoods: Mexico City, Roma Norte
Service options: Table Service
Cuisine(s): Eclectic Gourmet, Mexican
Rating: 4.5 stars Cost: $$$ . Price: Casual Dining
---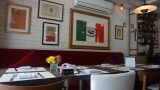 La Unica – Polanco – Mexico City
Neighborhoods: Mexico City, Polanco
Service options: Table Service
Cuisine(s): Grilled Steaks, Mexican
Rating: 4.2 stars Cost: $$$$ . Price: Casual Dining
---
Click the restaurant image to read the review
Blanco Colima – Mexico City
Neighborhoods: Mexico City, Roma Norte
Service options: Table Service
Cuisine(s): Eclectic Gourmet, Mexican
Rating: 4.5 stars Cost: $$$ . Price: Casual Dining
---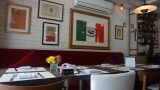 La Unica – Polanco – Mexico City
Neighborhoods: Mexico City, Polanco
Service options: Table Service
Cuisine(s): Grilled Steaks, Mexican
Rating: 4.2 stars Cost: $$$$ . Price: Casual Dining
---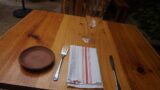 Huset – Mexico City
Neighborhoods: Mexico City, Roma Norte
Service options: Table Service
Cuisine(s): Eclectic
Rating: 4.7 stars Cost: $$$ . Price: Casual Dining, Casual Gourmet
---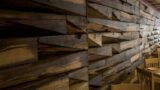 Merotoro – Mexico City
Neighborhoods: Hipódromo, La Condesa, Mexico City
Service options: Table Service
Cuisine(s): Gourmet Mexican
Rating: 4.3 stars Cost: $$$$ . Price: Upscale Casual
---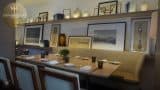 Anatol – Mexico City
Neighborhoods: Mexico City, Polanco
Service options: Table Service
Cuisine(s): Gourmet Mexican
Rating: 4.5 stars Cost: $$$$ . Price: Casual Dining, Casual Gourmet, Formal Dining, Upscale Casual
---