Capital Grille
Mexico City, Zona Rosa - Reforma
Ambience

90%

Service

100%

Food

90%

Creativity

90%

Value

70%
Restaurant Details
Capital Grille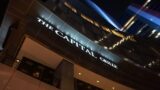 Locale: Mexico City, Zona Rosa - Reforma
Address: Av. Paseo de la Reforma 250
Telephone: +52 55 5207 8358
Restaurant Type: Steakhouse, Upscale Casual
Cuisine: Grilled Steaks
Service Type: Table Service
Price: $$$
Menu items offered: Breads and Pastries, Coffee, Desserts, Espresso, Grilled Steaks, Hamburgers, Salads, Seafood, Soups
Hours:
Mon-Sat: 1pm to 11:30pm, Sun: 1pm to 6pm,

Review Summary
Capital Grille's franchise location in Mexico City offers highest-quality steaks and seafood, albeit with a hefty price-tag. It's "the" place in CDMX to entertain clients.

The full review for Capital Grille
Review by: Ollie O Rating: 4.4 stars Review Date: 05/12/2017
Capital Grill in Mexico City is one of many international franchise locations of the famous USA chain of high-end steakhouse restaurants. Capital Grille's trademark is a "private country club" atmosphere. The walls in the Mexico City restaurant are decorated with oil portraits of famous Mexican entrepreneurs. The Tiffany-shade chandeliers and "hunting club" type decorations, reinforce the "exclusive club" ambiance of the restaurant. That, and the extremely high prices by Mexico City standards, make it clear that Capital Grille is designed to cater to the affluent, including those that work at or frequent the Mexican Stock Exchange building located across the street. It is the city's most popular destination for entertaining business clients.
All the steaks at Capital Grille in Mexico City are imported from Kansas. Their specialty is a variety of cuts of aged corn-fed beef. After a two-year stint in Buenos Aires, a big steak didn't quite have the allure it used to have. I saw a Surf n' Turf on the menu. Eight ounces of prime tenderloin with four ounces of lobster. Lobster in Latin America is a bit rare. I suppose it's a bit rare everywhere except possibly Maine and Nova Scotia. At any rate, that combination sounded extremely attractive. The Capital Grille Surf n' Turf is served as two small medallions, topped with a couple of two-ounce pieces of lobster tail. The whole thing is drizzled with a tarragon butter. The tenderloin medallions were a perfect medium-rare. Tender enough that you could cut them with a fork. And those bits of lobster tail slathered in that tarragon butter were like butter themselves (only better). I ordered a half-order of what was described as potatoes au gratin. What arrived was a big twice-baked potato stuffed with cheese and bread crumbs. It was seasoned magnificently. It was almost as tasty as that steak and the lobster. Service was flawless. Absolutely, flawless. From what I can see all the waiters speak English. Or at least they assign English speaking waiters to tables the hostess believes have English speakers. How good was this dining experience? Capital Grille is one of the top five steakhouses in Latin America, and the best in Mexico City. The steaks at Capital Grille in Mexico City are incredibly expensive. If you come from Manhattan or Sydney, you won't blink an eye. But by Mexico City standards this place is very, very expensive. You can plan on spending US$40 (800 pesos) or more for food and beverages per person, excluding wine.


Click the restaurant name or image to read the review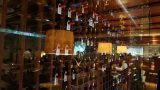 Harry's – Mexico City
Neighborhoods: Mexico City, Polanco
Service options: Table Service
Cuisine(s): Grilled Steaks, Seafood
Rating: 3.9 stars Cost: $$$$$ . Price: Steakhouse, Upscale Casual
---
Sonora Grill Prime – Mexico City
Neighborhoods: Roma Norte
Service options: Table Service
Cuisine(s): Grilled Steaks
Rating: 4.3 stars Cost: $$$$ . Price: Casual Dining, Steakhouse
---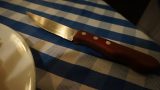 Quebracho – Mexico City
Neighborhoods: Cuauhtémoc, Juárez, La Condesa, Mexico City, San Angel - Guadalupe Inn, Satélite
Service options: Table Service
Cuisine(s): Grilled Steaks
Rating: 3.7 stars Cost: $$$ . Price: Casual Dining, Seafood Restaurant
---
Click the restaurant image to read the review
Sonora Grill Prime – Mexico City
Neighborhoods: Roma Norte
Service options: Table Service
Cuisine(s): Grilled Steaks
Rating: 4.3 stars Cost: $$$$ . Price: Casual Dining, Steakhouse
---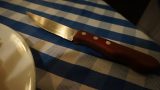 Quebracho – Mexico City
Neighborhoods: Cuauhtémoc, Juárez, La Condesa, Mexico City, San Angel - Guadalupe Inn, Satélite
Service options: Table Service
Cuisine(s): Grilled Steaks
Rating: 3.7 stars Cost: $$$ . Price: Casual Dining, Seafood Restaurant
---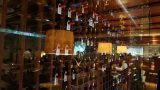 Harry's – Mexico City
Neighborhoods: Mexico City, Polanco
Service options: Table Service
Cuisine(s): Grilled Steaks, Seafood
Rating: 3.9 stars Cost: $$$$$ . Price: Steakhouse, Upscale Casual
---