Candela Romero
Cuauhtémoc, Mexico City
Ambience

85%

Service

85%

Food (Execution)

90%

Creativity

85%

Value

85%
Restaurant Details
Candela Romero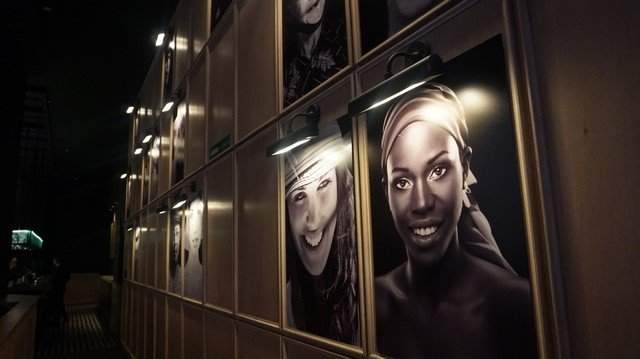 Locale: Cuauhtémoc, Mexico City
Address: Paseo de la Reforma 439
Telephone: +52 55 5080 4900
Restaurant Type: Upscale Casual
Cuisine: Eclectic Gourmet
Service Type: Table Service
Price: $$$$ Menu items offered: Breads and Pastries, Charcuterie - Antipasto, Coffee, Desserts, Espresso, Grilled Steaks, Ice Cream, Pasta, Rice - Risotto, Salads, Seafood, Tapas - Finger Foods - Snacks
Hours: Mon-Sat: 1pm to 11pm Sun: Closed
Review Summary
Candela Romero, although lacking energy on the night of a recent visit, was otherwise close to flawless. A sophisticated menu, well-executed. Better than acceptable service. Easy to make reservations.
Restaurant Review for Candela Romero
Review by: Ollie O
Rating: 4.4 stars
Review Date: 05/05/2017
Candela Romero. Sound like an Italian restaurant. It's not. It's eclectic. It's gourmet. There's little or no connection to Mexican cuisine on the menu other than some common ingredients.
Candela Romero is the "other" restaurant at the St Regis, arguably Mexico City's most luxurious hotel.The décor is sleek, contemporary, and sexy. It's casual, but with plenty of sophisticated elements to easily enable the restaurant to fall within our upscale casual dining genre. There was live music on the evening I dined at Candela Romero. A young female singer, decked out in an evening gown, was singing lounge music. I had flashbacks to a few evenings I spent in some unnamed Las Vegas hotel bars, taking a break from the tables.The well-directed lighting in an otherwise dimly lit bar was effective.I had the stir-fry scallops served in the shell, Aromas del Riff, a scrumptious chunk of pork. It was served on a sweet-potato mash with a sauce seasoned with the North African spice blend, ras el hanout (the North African version of Indian garam masala). I suspect it was cooked sous-vide then seared. It had a crisp skin, but the rest of the meat was buttery soft, falling apart. It was luscious.It was obvious that Candela Romero had earned a favorable rating, so I was obligated to have a dessert and coffee.I'm a Crown Royal Canadian blended-whiskey drinker. I can drink it with ice or with air, bartender's choice. But on this night, I had the whiskey ice cream and a cappuccino. And it was very, very good.The menu was posted on the restaurant's website in both English and Spanish, and reservations were made easily, with a click, on the third-party reservation system, OpenTable.com. Thus, Candela Romero's favorable rating for Logistics. It was slightly expensive, but no more than you expect with this level of quality in this location.I have to say there wasn't much energy in the air the night I dined there. That's pretty typical for a hotel restaurant. But other than that minor drawback, everything at Candela Romero was spot-on.The much lauded Pujol has thirty times more Google reviews than this restaurant. It makes me wonder why. It's easier to get a table here than at Pujol. They don't cancel reservations weeks after you make them at Candela Romero. There's a nicer décor, and arguably better food. And on top of that, Pujol doesn't have a pretty lady singing on a stool!