California Pizza Kitchen - Mexico City
Bosque de las Lomas, Coyoacán, Del Valle, Escandón, Jardines del Pedregal, Juárez, Lomas de Sotelo, Mexico City, Nápoles - WTC, Polanco, Santa Fe - Zedec Santa Fe, Satélite
Ambience

75%

Service

70%

Food

75%

Creativity

70%

Value

75%
Restaurant Details
California Pizza Kitchen - Mexico City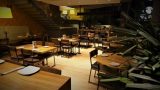 Locale: Bosque de las Lomas, Coyoacán, Del Valle, Escandón, Jardines del Pedregal, Juárez, Lomas de Sotelo, Mexico City, Nápoles - WTC, Polanco, Santa Fe - Zedec Santa Fe, Satélite
Address: Av. Paseo De La Reforma 250
Telephone: +52 1 55 5208 0645
Restaurant Type: Casual Dining, Pizzeria
Cuisine: Pizza
Service Type: Table Service
Price: $$
Menu items offered: Coffee, Desserts, Espresso, Pizza
Hours:
Mon-Wed: 1pm to 11pm, Thu-Fri: 1pm to 12am, Sat: 12pm to 11pm & Sun: 1pm to 10pm

Review Summary
California Pizza Kitchen, a popular US based pizza chain, loses something in translation in Mexico City. Barely scored above average on our rankings.

The full review for California Pizza Kitchen - Mexico City
Review by: Ollie O Rating: 3.7 stars Review Date: 09/04/2017
California Pizza Kitchen in Mexico City is a US based franchise operation. It's been highly successful in the USA. The original concept was to put an American flare on an Italian classic by adding unique, non-Italian ingredients, to a thin-crust pizza. The concept worked. All the Americans, especially Californian's, thought that goat cheese and mangos on pizza was a good idea.
As goes the restaurant chain industry in the USA, so goes the industry in Mexico. That seems to be the new business model for dining out in Mexico. Only problem is that with Mexican ownership and management, sometimes the concept loses a little in transation. And so it is with California Pizza Kitchen.The Mexico City franchise has priced down the pizza to a price-point a bit for accommodating to slightly less affluent Mexican population. And they've made the CPK a little more family oriented.Unfortunately, that sort of translates to inferior pizza too. We ordered the "it has everything" pizza (it's actually called "The Work Napolitana" on the menu). Uninspired, low quality ingredients. Boring crust. Boring sauce. Boring pizza.The décor is pleasant enough. Has that soulless stamp of USA chain written all over it. Service was a bit hapless. Young, poorly trained waitress.Bottom line. There are much better choices in Mexico City for tasty pizza. (By the way, Central de Pizzas does not fit in that category. It's equally average or less.)


Click the restaurant name or image to read the review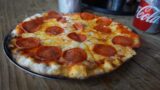 Cancino – Mexico City
Neighborhoods: Mexico City, Roma Norte
Service options: Table Service
Cuisine(s): Italian
Rating: 4.1 stars Cost: $$$ . Price: Casual Dining, Pizzeria
---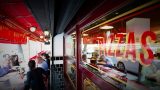 Central de Pizzas – Mexico City
Neighborhoods: Escandón, Juárez, Mexico City, Narvarte Poniente - Oriente, Nápoles - WTC, Satélite
Service options: Table Service
Cuisine(s): Pizza
Rating: 3.7 stars Cost: $$$ . Price: Casual Dining, Pizzeria
---
Click the restaurant image to read the review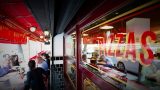 Central de Pizzas – Mexico City
Neighborhoods: Escandón, Juárez, Mexico City, Narvarte Poniente - Oriente, Nápoles - WTC, Satélite
Service options: Table Service
Cuisine(s): Pizza
Rating: 3.7 stars Cost: $$$ . Price: Casual Dining, Pizzeria
---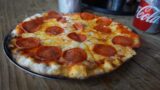 Cancino – Mexico City
Neighborhoods: Mexico City, Roma Norte
Service options: Table Service
Cuisine(s): Italian
Rating: 4.1 stars Cost: $$$ . Price: Casual Dining, Pizzeria
---