Café Toscano
La Condesa, Mexico City, Polanco
Ambience

90%

Service

85%

Food

90%

Creativity

85%

Value

85%
Restaurant Details
Café Toscano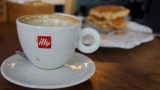 Locale: La Condesa, Mexico City, Polanco
Address: Temistocles 26
Telephone: +52 55 6732-5374
Restaurant Type: Cafe, Casual Dining
Cuisine: Italian
Service Type: Table Service
Price: $$$
Menu items offered: Breads and Pastries, Coffee, Desserts, Espresso, Hamburgers, Pasta, Pizza, Salads, Sandwiches
Hours:
Mon-Wed 8 am to Midnight, Thu-Sat 8 am to 2 am, Sun 8:30 am to 10 pm

Review Summary
Café Toscano offers consistent execution of a creative menu, from breakfast until late evening. The restaurants are stylishly decorated and well-managed with a friendly staff of waiters that are always attentive.

The full review for Café Toscano
Review by: Ollie O Rating: 4.5 stars Review Date: 09/19/2017
There are several locations for Café Toscano throughout Mexico City. Two in Roma, one in Condesa, one in Hipodromo, one in Polanco, and one in San Angél. The Polanco location is a bit different than the others. It's a big house modified to be a café. There are lots of rooms and nooks and crannies designed to be intimate little sitting areas and several small shaded outdoor terraces serving the same purpose. There are about 15 to 20 tables on the front sidewalk for use during pleasant weather in that location.
Most the locations are of similar size and décor. Each emphasizes, as the name implies, Italian food and culture. The coffee is strictly Italian. Illy, to be specific.
The menus differ significantly at each location. At the Polanco restaurant they have the usual variety of baked goods, breads and desserts. But they also serve a variety of full breakfasts. They waiver from the Italian theme in this category. The breakfast menu is mostly Mexican breakfast classics, chilaquiles and molletas. But they also serve enchiladas and a full ranges of traditional Mexican egg dishes, including huevos rancheros, huevos mexicanos, and huevos ajogados. Wanting something a little more American or European? They have you covered with a full range of omelets and the best pancakes in the city.
Some of the other locations don't have the Mexican classics but do serve the omelets. Some locations only have sandwiches, paninis, soups and salads for lunch and dinner. Others like the Roma and San Angél restaurants have a traditional restaurant menu serving appetizers and entrees for dinner, all with an emphasis on Mediterranean cuisine.
Some locations even have live music and full cocktail bars in the evenings.
Consult the restaurant's website for the menu at the location you're considering visiting. But at all the locations you can expect to find a classy and tastefully decorated café with coffee and accompaniments.
I've now visited Café Toscano in four different locations. Hands down, my favorite location is the Condesa location on Aguascalientes. It's small and intimate with a modern, minimalist decor. There's always a small vase of flowers on the table and flower arrangements adorning the dining area. This location is well-managed and the staff is very friendly. It has a full range of breakfast, lunch and dinner items on the menu, all well-executed. I've tried more than a dozen different dishes. The chilaquiles and pancakes are firs- rate. The pasta, the pizza and the sandwiches are all very good. Everything on the menu is worth trying. This is my "go-to" restaurant when I'm staying in Condesa.


Click the restaurant name or image to read the review
Chai – Mexico City
Neighborhoods: Polanco
Service options: Table Service
Cuisine(s): Eclectic
Rating: 4.2 stars Cost: $$$ . Price: Cafe, Casual Dining
---
Le Creperie de la Paix – Mexico City
Neighborhoods: La Condesa
Service options: Table Service
Cuisine(s): French
Rating: 4.1 stars Cost: $$$ . Price: Cafe, Casual Dining
---
Yume – Mexico City
Neighborhoods: Escandón, Mexico City
Service options: Table Service, Take-out
Cuisine(s): Coffee - Bread - Pastries, Salads, Sandwiches
Rating: 4.4 stars Cost: $$ . Price: Cafe, Casual Dining
---
Lur – Mexico City
Neighborhoods: Polanco
Service options: Table Service
Cuisine(s): Eclectic Gourmet
Rating: 3.8 stars Cost: $$ . Price: Casual Dining
---
Terraza at Diana Restaurant – Mexico City
Neighborhoods: Cuauhtémoc, Mexico City
Service options: Table Service
Cuisine(s): Gourmet Mexican
Rating: 4.6 stars Cost: $$$$ . Price: Upscale Casual
---
Click the restaurant image to read the review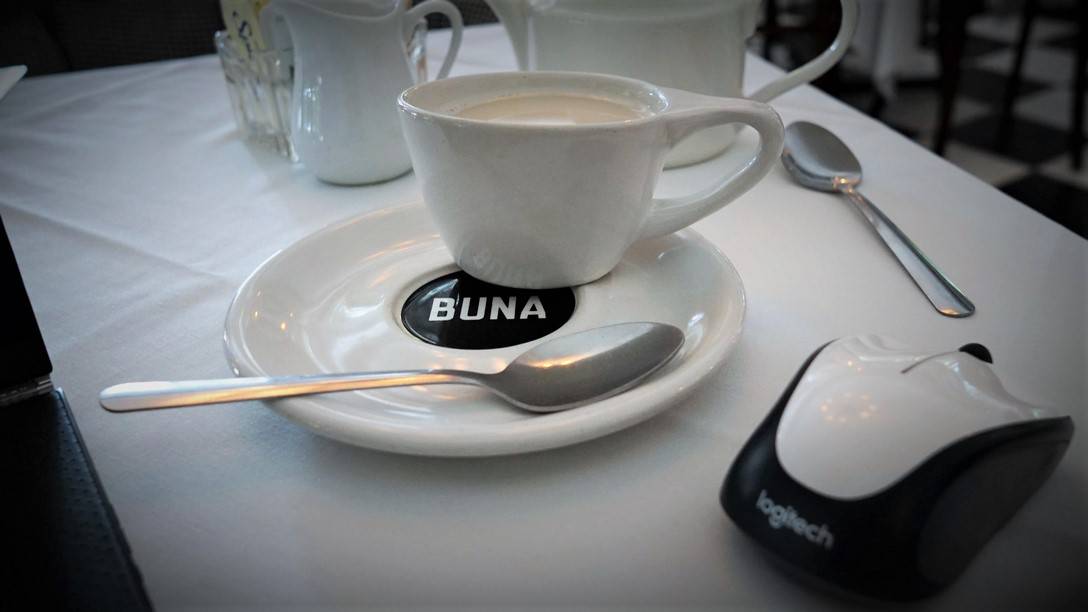 Primos – Mexico City
Neighborhoods: La Condesa, Mexico City
Service options: Table Service
Cuisine(s): Eclectic, Spanish
Rating: 4.4 stars Cost: $$$$ . Price: Casual Dining
---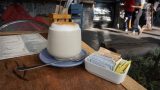 La Ventanita – Mexico City
Neighborhoods: Mexico City, Roma Norte
Service options: Table Service
Cuisine(s): Coffee - Bread - Pastries, Salads, Sandwiches
Rating: 3.6 stars Cost: $$ . Price: Cafe, Casual Dining
---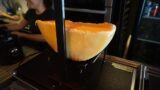 Mon Dieu – Cuauhtémoc – Mexico City
Neighborhoods: Cuauhtémoc, Mexico City
Service options: Table Service
Cuisine(s): Salads, Sandwiches
Rating: 4.3 stars Cost: $$ . Price: Casual Dining
---
Terraza at Diana Restaurant – Mexico City
Neighborhoods: Cuauhtémoc, Mexico City
Service options: Table Service
Cuisine(s): Gourmet Mexican
Rating: 4.6 stars Cost: $$$$ . Price: Upscale Casual
---
Yume – Mexico City
Neighborhoods: Escandón, Mexico City
Service options: Table Service, Take-out
Cuisine(s): Coffee - Bread - Pastries, Salads, Sandwiches
Rating: 4.4 stars Cost: $$ . Price: Cafe, Casual Dining
---