Restaurant Details
Breakfast at Eno
Locale: Mexico City, Polanco, Roma Norte
Address: Calle de Chihuahua 139
Telephone: +52 55 7576 0918
Restaurant Type: Casual Dining
Cuisine: Mexican
Service Type: Table Service
Price: $$$
Menu items offered: Breads and Pastries, Coffee, Desserts, Espresso, Salads, Sandwiches, Seafood
Hours:
Mon-Fri: 7am to 11pm, Sat: 9am to 11pm, Sun: 9am to 5pm

Review Summary
Eno lives up to its good reputation. Pleasant ambiance. Varied menu with reasonable price. Hard to beat the place for breakfast.

The full review for Breakfast at Eno
Review by: Ollie O Rating: 4.3 stars Review Date: 09/23/2015
I've tried to have breakfast at Eno in Polanco on two separate occasions and there was always a 45-minute wait or longer for a table. On both occasions, I scribbled my name in on the chalkboard, waited about 15 to 20 minutes and the decided I was way more impatient than the food would be good.Well I solved that problem by going to Eno in Roma Norte early one morning. There was only me and a couple groping on each other in the corner. So not only did I not have to wait for a table, I had my choice of which one I wanted. I selected a bench on the back wall with a window spilling in light from above. If memory serves me correctly there was even an electrical outlet nearby that allowed me to peck away on my laptop keyboard without losing any juice.The Roma Norte location is fairly new and has a "no-frills" industrial look to it. Lots of gray concrete. And black speckled faux-stone countertops at the counter overlooking the big open kitchen. Not much decoration. I saw one lone poster in route to the men's room with maps exhibiting the four locations of the restaurant. It was a nice poster but way short of a Picasso.Service was prompt. Young waiters and waitresses wearing the standard issue Eno t-shirts. Friendly and attentive.By the time I'd slowly finished off a cappuccino the place began to get busy, but there was never a wait for a table during the hour and half I was at the restaurant.I ordered up the chilaquiles with salsa verde and an egg on top. It came within minutes of placing the order. It was a big bowl fresh, crisp chips, smothered in a delicious sauce, with an ample amount of creamy white cheese sprinkled over the sauce and topped with not one, but two big fried eggs, perfectly cooked.I'd have to say this is one of the best renditions of chilaquiles I've had. It was a huge portion. And didn't tip the money scale. Only 99 pesos for a big bowl of goodness.The coffee was darn good too.Looks as if Eno lived up to its good reputation. They have a huge variety of breakfast items on the menu. A page and half to be exact. Eggs poached, scrambled, fried. And yoghurt, granola and fruit for those of you that haven't yet grasped the importance of eggs for breakfast. Heck they even had French toast. I liked Eno. I'll be back. It's my obligation to try every egg dish on the menu.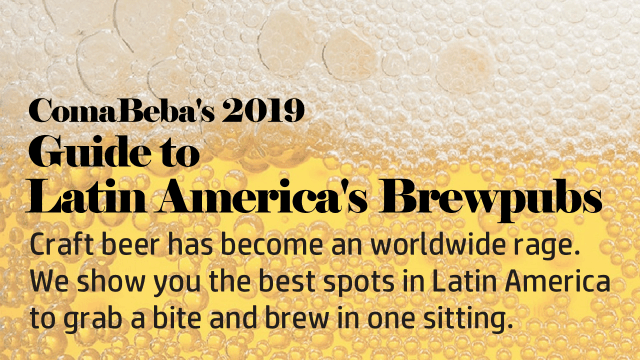 Click the restaurant name or image to read the review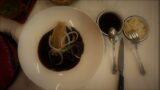 Nicos – Mexico City
Neighborhoods: Clavería, Mexico City
Service options: Table Service
Cuisine(s): Mexican
Rating: 2.9 stars Cost: $$$ . Price: Casual Dining
---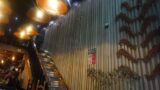 Fonda Fina – Mexico City
Neighborhoods: Mexico City, Roma Norte
Service options: Table Service
Cuisine(s): Mexican
Rating: 4.5 stars Cost: $$$ . Price: Casual Dining
---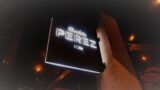 Chuchito Perez – Mexico City
Neighborhoods: La Condesa, Mexico City, Roma Norte
Service options: Table Service
Cuisine(s): Mexican
Rating: 3.9 stars Cost: $$$ . Price: Casual Dining
---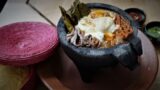 Pasillo de Humo – Mexico City
Neighborhoods: Hipódromo, Mexico City
Service options: Table Service
Cuisine(s): Mexican
Rating: 4.1 stars Cost: $$$ . Price: Casual Dining
---
El Cardenal – Downtown – Mexico City
Neighborhoods: Centro Histórico, Mexico City
Service options: Table Service
Cuisine(s): Mexican
Rating: 3.6 stars Cost: $$$ . Price: Casual Dining
---
Click the restaurant image to read the review
Alipús Endemico – Mexico City
Neighborhoods: Coyoacán, La Condesa, Mexico City, Tlalpan - Toriello Guerra
Service options: Table Service
Cuisine(s): Mexican
Rating: 3.7 stars Cost: $$$ . Price: Casual Dining
---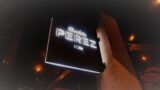 Chuchito Perez – Mexico City
Neighborhoods: La Condesa, Mexico City, Roma Norte
Service options: Table Service
Cuisine(s): Mexican
Rating: 3.9 stars Cost: $$$ . Price: Casual Dining
---
El Cardenal – Downtown – Mexico City
Neighborhoods: Centro Histórico, Mexico City
Service options: Table Service
Cuisine(s): Mexican
Rating: 3.6 stars Cost: $$$ . Price: Casual Dining
---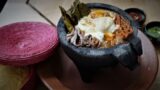 Pasillo de Humo – Mexico City
Neighborhoods: Hipódromo, Mexico City
Service options: Table Service
Cuisine(s): Mexican
Rating: 4.1 stars Cost: $$$ . Price: Casual Dining
---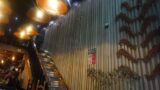 Fonda Fina – Mexico City
Neighborhoods: Mexico City, Roma Norte
Service options: Table Service
Cuisine(s): Mexican
Rating: 4.5 stars Cost: $$$ . Price: Casual Dining
---