Blanco Colima
Mexico City, Roma Norte
Ambience

95%

Service

85%

Food

90%

Creativity

90%

Value

85%
Restaurant Details
Blanco Colima
Locale: Mexico City, Roma Norte
Address: Colima 268
Telephone: +52 55 5511 7527
Restaurant Type: Casual Dining
Cuisine: Eclectic Gourmet, Mexican
Service Type: Table Service
Price: $$$
Menu items offered: Breads and Pastries, Charcuterie, Coffee, Desserts, Espresso, Grilled Steaks, Ice Cream, Pasta, Rice - Risotto, Salads, Seafood, Tapas - Finger Foods - Snacks
Hours:
Mon-Wed: 1:30pm - 11:30pm, Thu-Sat: 1pm - 12am, Sun: 1pm - 6pm

Review Summary
Blanco Colima offers acceptable service, a menu that successfully bridges traditional Mexican cuisine with elements of European style, and a trendy, sophisticated decor. It's worth a visit just to see the beautiful restored mansion it calls home.

The full review for Blanco Colima
Review by: Ollie O Rating: 4.5 stars Review Date: 09/13/2017
Situated in an old mansion in the heart of Roma Norte, Blanco Colima has become a ultra-popular restaurant and bar with locals, especially millennials. The mansion has been restored and many of the original architectural elements, including decorative moldings and some impressive stained-glass windows, have been skillfully integrated into an otherwise contemporary décor. The restaurant dining and bar area are spread throughout the mansion on two floors, and there's a large front-porch with more available seating.
It's a sophisticated ambiance. The music is typically up-tempo, especially in the evenings, adding to the positive enegy of the restaurant. Starched white napkins and a small white flower in a clear glass vase lend an air of elegance to the minimalist furnishings.
Waiters are clad in starched white shirts with black ties and suspenders. On my most recent visit on a beautiful fall afternoon, I elected to sit in the bar area. There were occasional lapses of service, but overall, service was better than acceptable. I've read consumer reviews with complaints about poor service. Although I didn't note any significant problems, the restaurant was nowhere near full the day of my lunch-visit.
It is customary for the restaurant to offer an occasional amuse bouche. I was offered a small tostado the day of my visit. There's a separate bar menu, but on request, I was provided with the standard a la carte menu and told I could order from that menu in the bar area. The menu is divided into three course sections. The first page includes a vegetarian section with about twenty small vegetarian plates, and then a hot and cold appetizers section, each with 15 to 20 items, all smaller plates. Then there are two main course sections, one with slightly smaller portions that are less expensive. Finally, you're offered a second main-course section with plates, all but two ranging in price from about US$16 to $24.
Although the menu is a bit expensive, it's not excessively pricey considering the location and the upscale sophistication of both the décor and the menu.
I elected to order two items from the small main-course menu. A lobster bisque and mushroom risotto. Latin American restaurants attempt to use lower-grade rice that's not imported to make the risottos and the result is a risotto that fall short of the mark, as did this one. The flavor of the rice dish was fine, but the texture was not right. I've yet to find a properly executed risotto in Mexico. The bisque was delicious, with a silky texture. I've read consumer reviews complaining about the cocktails, but I have no complaints in this regard.
We've classified the restaurant as casual, but it is definitely bordering on upscale. Although you wouldn't likely be turned away in jeans, the ambiance and the dress of other patrons might make you feel a bit uncomfortable dressed that informally.
Yes. Blanco Colima is a bit pretentious. But the setting in this architecturally impressive mansion and the understated sophistication are unique in Mexico City, which tends toward a more traditional and colonial form of elegance in dining establishments. With acceptable service, a menu that successfully bridges traditional Mexican cuisine with elements of European style, Blanco Colima is definitely worth a visit.


Click the restaurant name or image to read the review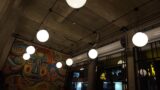 Amaya – Juárez – Mexico City
Neighborhoods: Juárez, Mexico City
Service options: Table Service
Cuisine(s): Gourmet Mexican
Rating: 3.7 stars Cost: $$$ . Price: Casual Dining, Casual Gourmet
---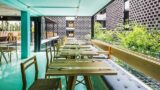 Carlota – Cuauhtémoc – Mexico City
Neighborhoods: Centro Histórico, Mexico City
Service options: Table Service
Cuisine(s): Eclectic Gourmet
Rating: 4.0 stars Cost: $$$$ . Price: Casual Dining, Casual Gourmet, Upscale Casual
---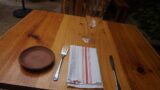 Huset – Mexico City
Neighborhoods: Mexico City, Roma Norte
Service options: Table Service
Cuisine(s): Eclectic
Rating: 4.7 stars Cost: $$$ . Price: Casual Dining, Casual Gourmet
---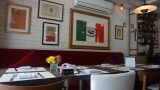 La Unica – Polanco – Mexico City
Neighborhoods: Mexico City, Polanco
Service options: Table Service
Cuisine(s): Grilled Steaks, Mexican
Rating: 4.2 stars Cost: $$$$ . Price: Casual Dining
---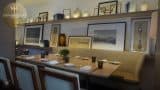 Anatol – Mexico City
Neighborhoods: Mexico City, Polanco
Service options: Table Service
Cuisine(s): Gourmet Mexican
Rating: 4.5 stars Cost: $$$$ . Price: Casual Dining, Casual Gourmet, Formal Dining, Upscale Casual
---
Click the restaurant image to read the review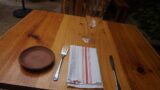 Huset – Mexico City
Neighborhoods: Mexico City, Roma Norte
Service options: Table Service
Cuisine(s): Eclectic
Rating: 4.7 stars Cost: $$$ . Price: Casual Dining, Casual Gourmet
---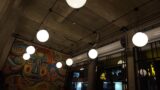 Amaya – Juárez – Mexico City
Neighborhoods: Juárez, Mexico City
Service options: Table Service
Cuisine(s): Gourmet Mexican
Rating: 3.7 stars Cost: $$$ . Price: Casual Dining, Casual Gourmet
---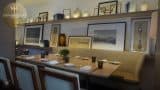 Anatol – Mexico City
Neighborhoods: Mexico City, Polanco
Service options: Table Service
Cuisine(s): Gourmet Mexican
Rating: 4.5 stars Cost: $$$$ . Price: Casual Dining, Casual Gourmet, Formal Dining, Upscale Casual
---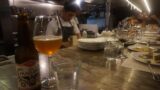 Lardo – Condesa – Mexico City
Neighborhoods: La Condesa, Mexico City
Service options: Table Service
Cuisine(s): Eclectic
Rating: 4.2 stars Cost: $$$$ . Price: Casual Dining, Casual Gourmet
---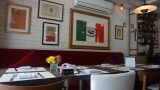 La Unica – Polanco – Mexico City
Neighborhoods: Mexico City, Polanco
Service options: Table Service
Cuisine(s): Grilled Steaks, Mexican
Rating: 4.2 stars Cost: $$$$ . Price: Casual Dining
---