The Best Restaurant in
Nápoles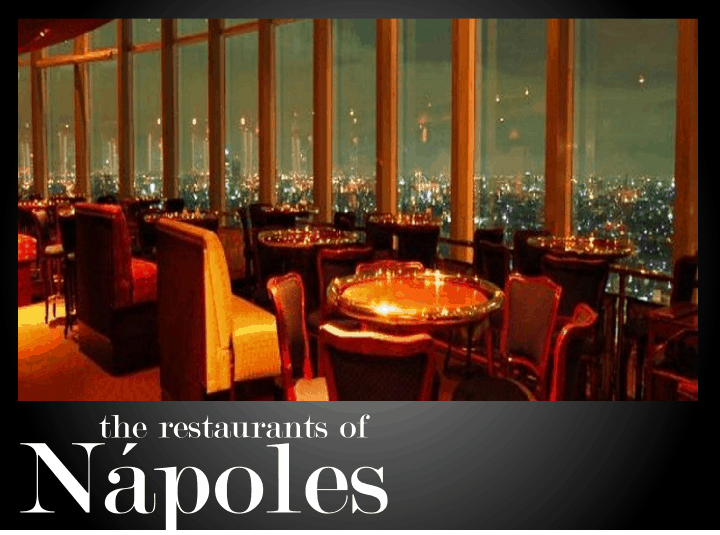 Nápoles es el primero de los barrios que encontrarás al viajar al sur de la Colonia Roma a los suburbios del sur de la ciudad a lo largo de la mayor avenida norte-sur, la avenida Insurgentes. La mayor parte de la actividad gastronómica se encuentra en Insurgentes y en el World Trade Center de la Ciudad de México y sus alrededores, ubicado en el barrio de Nápoles. Una gran variedad de opciones gastronómicas y algunas de las mejores cafeterías especializadas y restaurantes de comida informal de la ciudad se encuentran en la colonia de Nápoles.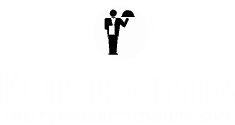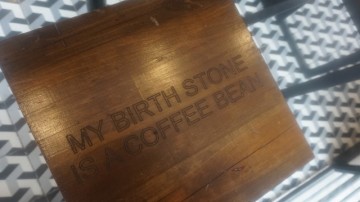 Texas 81
RATING: 90%
Cuisine(s):
Coffee - Bread - Pastries .
Cost:
$$ .
Restaurant type:
Cafe
Summary: Hey! Brew Bar. It's very sleek. It's very cool. Very high tech. An informed and informative staff. Beautiful décor. They press it. They brew it. You name it. They do it.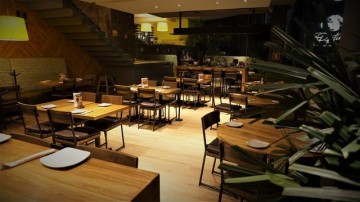 Av. Paseo De La Reforma 250
RATING: 73%
Cuisine(s):
Pizza .
Cost:
$$ .
Restaurant type:
Casual Dining, Pizzeria
Summary: California Pizza Kitchen, a popular US based pizza chain, loses something in translation in Mexico City. Barely scored above average on our rankings.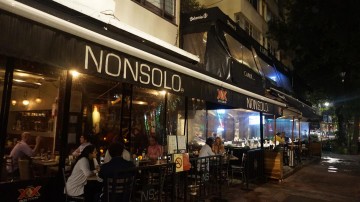 Calle Julio Verne 89
RATING: 56%
Cuisine(s):
Italian .
Cost:
$$$ .
Restaurant type:
Casual Dining
Summary: True, the prices are pretty low. And the service was adequate. But bad food, even if free, is not a value.