These are the restaurants serving this type of cuisine. Click on a map marker to see a few details about the restaurant. For details see the toggled-list with images and more information about the restaurant below the map.
Click here to see a list of the filtered restaurants
[/wpv-map-marker]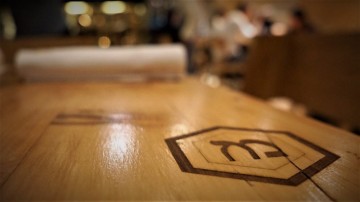 Amsterdam 53
RATING: 90%
Cuisine(s):
Israeli, Middle Eastern .
Cost:
$$$ .
Restaurant type:
Casual Dining
Summary: Merkavá's gourmet slant on traditional middle-eastern fare in a sleek, contemporary ambiance with a lively vibe make Merkavá a rare and welcomed addition to the dining scene in Mexico City.