These are the restaurants serving this type of cuisine. Click on a map marker to see a few details about the restaurant. For details see the toggled-list with images and more information about the restaurant below the map.
Click here to see a list of the filtered restaurants
[/wpv-map-marker]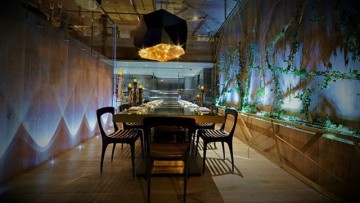 Calz. Gral. Mariano Escobedo 700
RATING: 84%
Cuisine(s):
Eclectic Gourmet, Fusion, Japanese .
Cost:
$$$$ .
Restaurant type:
Upscale Casual
Summary: Morimoto, in Mexico City, follows the strategy laid out by celebrity chef, Masaharu Morimoto at his other successful ventures. A unique and flawlessly executed menu with a Japanese personality coupled with outstanding service.