Ambience

85%

Service

80%

Food

80%

Creativity

85%

Value

85%
Restaurant Details
Ballaró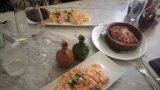 Locale: Roma Norte
Address: Durango 216
Telephone: +52 55 5511 9111
Restaurant Type: Casual Dining
Cuisine: Coffee - Bread - Pastries, Italian
Service Type: Table Service
Price: $$$$
Menu items offered: Breakfast - Breads - Pastries, Cheesecake, Chilaquiles, Chocolate Cake, Coffee, Desserts, Egg Breakfast Dishes, Eggs Benedict, Espresso, French Toast, Pancakes - Griddlecakes, Salads, Sandwiches, Scrambled Eggs
Hours:
Sun: 8:00 am to 10:00 pm, Mon: 8:00 am to 10:00 pm, Tue: 8:00 am to 10:00 pm, Wed: 8:00 am to 11:00 pm, Thu: 8:00 am to 11:00 pm, Fri: 8:00 am to 12:00 pm, Sat: 8:00 am to 12:00 pm

Review Summary
Ballaró's decorated cakes and pies are beyond impressive. But Ballaró also offers a full menu of savory Italian dishes, well-executed in a comfortable, sophisticated ambience. Ballaró is recommended highly for breakfast, antipasto over cocktails, or a cup of coffee with a heavenly pastry.

The full review for Ballaró
Review by: Ollie O Rating: 4.2 stars Review Date: 08/15/2017
You don't hear much about Ballaró in the online culinary chatter. It doesn't seem to be at the top of anyone's list of the best of anything. Except mine. The heart and soul of this restaurant is the adjoining bakery shop, which is cleverly designed to mimic a library, with rows and rows of baked goods and pastries lining the display racks designed to appear like bookshelves in a library, in sections, with each section displaying baked good from a variety of countries. The bakery even bills itself as "the biblioteca del pan".
It's the Dewey Decimal display of heavenly pastries and bread. Donuts in the USA section. Puffy Sfogliatelle and crisp Cannoli, oozing with pastry cream, adorning the Italian section. Croissants in the French section. And lots of traditional Mexican pastries in the Mexican section, including a wide variety of the iconic Mexican Concha. If you read the travel magazines Rosetta and El Amado get the bulk of the praise for panaderías, but Ballaró is in a class by itself when in comes to creative cake and pie decoration. The pies and cakes are the canvas on which these artisans produce some impressive works of art. We've spotlighted a few of the more unique designs in our slideshow. My favorite is the pretty kitty cake. Although the fruit topped tarte is equally awe inspiring. With all the impressive desserts and breadstuffs being displayed, it's easy to miss the fact that Ballaró is a full-service Italian ristorante. And a good one at that. The is probably as good as overall Italian cuisine gets in this big city, although we're big fans of Romina in Polanco, too. At Ballaró, the décor is simple, but sophisticated. There's none of that minimalist industrial metal furniture you'll find in all the trendy new restaurants. There's paneling and brass rails and sculptures and chandeliers. The type of things that were in style a century ago and will be in style a century from now in the ristorantes of the future. Service was attentive. Not flawless. But better than acceptable. The restaurant serves a full breakfast menu, including lots of those wonderful breads and pastries. They also have a lunch and dinner menu. There're the mainstays … pasta, pizza and risotto. But there are some nice antipasto and main-course offerings as well. It's the best place in town for bruschetta and the charcuterie platters include high-quality ingredients. For breakfast, try the truly unique egg dish with two baked eggs served in a hollowed-out roll, with cheese melted over the top. Over cocktails, you can't beat the bruschetta. Try them all. Our favorite pasta dish is the lasagna. Whatever you choose, you most likely won't be disappointed. Ballaró is second-to-none in generating beautiful cakes and tartes. And for a simple but typically well-executed menu of Italian favorites, it's about as good as it gets in this part of town.


Click the restaurant name or image to read the review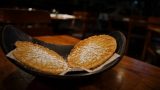 Nonna – Mexico City
Neighborhoods: La Condesa, Mexico City
Service options: Table Service
Cuisine(s): European Cuisine, Italian
Rating: 4.0 stars Cost: $$$$ . Price: Casual Dining
---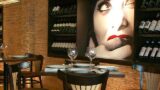 Romina – Polanco – Mexico City
Neighborhoods: Mexico City, Roma Norte
Service options: Table Service
Cuisine(s): Eclectic Gourmet, Italian
Rating: 4.6 stars Cost: $$$$ . Price: Upscale Casual
---
Fontina Trattoria – Mexico City
Neighborhoods: Juárez, Mexico City, Mixcoac - Insurgentes, San Angel - Guadalupe Inn
Service options: Table Service
Cuisine(s): Italian
Rating: 4.1 stars Cost: $$ . Price: Casual Dining
---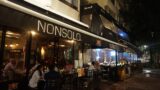 Nonsolo – Polanco – CDMX
Neighborhoods: Centro Histórico, La Condesa, Mexico City, Nápoles - WTC, Polanco, Roma Norte
Service options: Table Service
Cuisine(s): Italian
Rating: 2.8 stars Cost: $$$ . Price: Casual Dining
---
Attenti Trattoria – Mexico City
Neighborhoods: Cuauhtémoc, Mexico City
Service options: Table Service
Cuisine(s): Italian
Rating: 3.7 stars Cost: $$$ . Price: Casual Dining
---
Click the restaurant image to read the review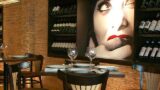 Romina – Polanco – Mexico City
Neighborhoods: Mexico City, Roma Norte
Service options: Table Service
Cuisine(s): Eclectic Gourmet, Italian
Rating: 4.6 stars Cost: $$$$ . Price: Upscale Casual
---
Attenti Trattoria – Mexico City
Neighborhoods: Cuauhtémoc, Mexico City
Service options: Table Service
Cuisine(s): Italian
Rating: 3.7 stars Cost: $$$ . Price: Casual Dining
---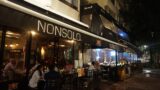 Nonsolo – Polanco – CDMX
Neighborhoods: Centro Histórico, La Condesa, Mexico City, Nápoles - WTC, Polanco, Roma Norte
Service options: Table Service
Cuisine(s): Italian
Rating: 2.8 stars Cost: $$$ . Price: Casual Dining
---
Fontina Trattoria – Mexico City
Neighborhoods: Juárez, Mexico City, Mixcoac - Insurgentes, San Angel - Guadalupe Inn
Service options: Table Service
Cuisine(s): Italian
Rating: 4.1 stars Cost: $$ . Price: Casual Dining
---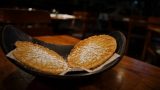 Nonna – Mexico City
Neighborhoods: La Condesa, Mexico City
Service options: Table Service
Cuisine(s): European Cuisine, Italian
Rating: 4.0 stars Cost: $$$$ . Price: Casual Dining
---