Anatol
Mexico City, Polanco
Ambience

90%

Service

100%

Food

90%

Creativity

90%

Value

85%

Logistics

85%
Restaurant Details
Anatol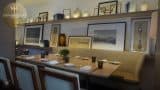 Locale: Mexico City, Polanco
Address: Presidente Masaryk 390
Telephone: +52 55 3300-3950
Restaurant Type: Casual Dining, Casual Gourmet, Formal Dining, Upscale Casual
Cuisine: Gourmet Mexican
Service Type: Table Service
Price: $$$$
Menu items offered: Coffee, Desserts, Espresso, Grilled Steaks, Hamburgers, Pasta, Pizza, Salads, Seafood, Soups
Hours:
Mon-Sat: 1:30pm to 11pm, Sun: 11:30am to 5pm,

Review Summary
Fancy enough to rank as a formal dining. Casual enough to make you feel comfortable. Flawless execution and service. Traditional gourmet technique with the slightest dash of Mexican influence utilizing local ingredients. A bit pricey but nothing to balk at. A Top-5 in CDMX.

The full review for Anatol
Review by: Ollie O Rating: 4.5 stars Review Date: 09/13/2016
Anatol is one of the restaurants adjoining the small luxury hotel, Las Alcobas in Polanco. It hasn't received a great deal publicity.
The décor is sleek and stylish with neutral tones and clean lines on all the furnishings. But plenty of art and flower arrangements to avoid any monotone boredom of the décor. Waiters are clad in black slacks, gray vests and bow ties. Yet despite the formality, my waiter was very amiable on my last visit to Anatol and the service was top-notch. Not a single slip up during the entire lunch service. The table setting was sleek. There was fresh bread and creamy butter and a pate for spreading. I ordered an octopus appetizer. It was perfectly cooked, sweet and tender, and not the least bit chewy. It was sitting on a bed of couscous and accompanied by dribbles around the plate of both a peppery-oil and creamy herbal sauce. I rubbed a little bit of that oil and sauce on each bite and tried to get a some of the couscous on the fork with each bite. That was a delicious first course. For the main course, I had the snapper, expertly seared on top, flaky and flawlessly cooked throughout. It was accompanied by a smear of a sweet beet puree. That was a great combination of flavors and every element was perfectly executed. I snapped a shot of the notorious burger at the Anatol, which many claim is the best in town. I can't attest to how it tasted. It was enough of an intrusion to ask for the photo. To have asked for a big bite of the guy's burger would have violated the restaurant reviewer's code of conduct. But I have to confess it looked darn good. After a two-day eating spree, I had planned to skip the dessert but with two such successful savory dishes under my belt, literally, I had to see what the chef had up his sleeve in the realm of sweet concoctions. I asked the waiter for a recommendation. He suggested the white-chocolate bread pudding. But I'm a sucker for peanut butter so I was drawn to the Chocolate + Peanut Butter dessert. This was sort of a candy bar, sitting on an almond shortbread wafer, with chocolate and peanuts on top. It was accompanied by a malted milk ice cream and both the ice cream and the candy bar were sitting on dribbles and swirls of a caramel sauce. The plating was beautiful and the combination of tastes very interesting. As I was concluding the meal I explained to the waiter that I'd be writing this review. Although I had said I enjoyed the candy-bar dessert he insisted the bread pudding was the best choice on the menu. Seconds later I was treated with a small portion of that bread pudding, on the house. He was right. It was very, very good. Maybe not as good as the ones I've had at Emeril's in New Orleans with that whisky sauce poured over the top, but a darn good rendition of bread pudding nevertheless. Everything said and done, this was one of the best dining experiences I had in my tenure in Mexico City. Top-notch in every category. It had ambience, service and a menu that easily put it in our upscale category, yet was warm and comfy enough not to be stuffy. Most restaurants I visit, I do so because I have to. It's part of the job. But I'll be returning to Anatol because it's one of the most pleasant restaurants in the city. When the tallying is done we think it will easily find a spot as a Top-5 in Mexico's big capital city.


Click the restaurant name or image to read the review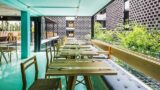 Carlota – Cuauhtémoc – Mexico City
Neighborhoods: Centro Histórico, Mexico City
Service options: Table Service
Cuisine(s): Eclectic Gourmet
Rating: 4.0 stars Cost: $$$$ . Price: Casual Dining, Casual Gourmet, Upscale Casual
---
Temporal – Mexico City
Neighborhoods: La Condesa, Mexico City
Service options: Table Service
Cuisine(s): Eclectic Gourmet
Rating: 4.5 stars Cost: $$$ . Price: Casual Dining, Casual Gourmet
---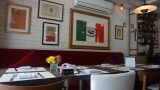 La Unica – Polanco – Mexico City
Neighborhoods: Mexico City, Polanco
Service options: Table Service
Cuisine(s): Grilled Steaks, Mexican
Rating: 4.2 stars Cost: $$$$ . Price: Casual Dining
---
Blanco Colima – Mexico City
Neighborhoods: Mexico City, Roma Norte
Service options: Table Service
Cuisine(s): Eclectic Gourmet, Mexican
Rating: 4.5 stars Cost: $$$ . Price: Casual Dining
---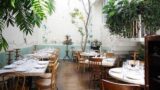 Rosetta – Roma Norte – Mexico City
Neighborhoods: Mexico City, Roma Norte
Service options: Table Service
Cuisine(s): Eclectic Gourmet, Gourmet Mexican
Rating: 3.8 stars Cost: $$$$ . Price: Casual Dining, Casual Gourmet
---
Click the restaurant image to read the review
Temporal – Mexico City
Neighborhoods: La Condesa, Mexico City
Service options: Table Service
Cuisine(s): Eclectic Gourmet
Rating: 4.5 stars Cost: $$$ . Price: Casual Dining, Casual Gourmet
---
Blanco Colima – Mexico City
Neighborhoods: Mexico City, Roma Norte
Service options: Table Service
Cuisine(s): Eclectic Gourmet, Mexican
Rating: 4.5 stars Cost: $$$ . Price: Casual Dining
---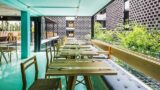 Carlota – Cuauhtémoc – Mexico City
Neighborhoods: Centro Histórico, Mexico City
Service options: Table Service
Cuisine(s): Eclectic Gourmet
Rating: 4.0 stars Cost: $$$$ . Price: Casual Dining, Casual Gourmet, Upscale Casual
---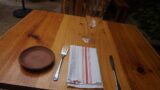 Huset – Mexico City
Neighborhoods: Mexico City, Roma Norte
Service options: Table Service
Cuisine(s): Eclectic
Rating: 4.7 stars Cost: $$$ . Price: Casual Dining, Casual Gourmet
---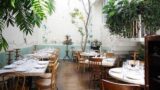 Rosetta – Roma Norte – Mexico City
Neighborhoods: Mexico City, Roma Norte
Service options: Table Service
Cuisine(s): Eclectic Gourmet, Gourmet Mexican
Rating: 3.8 stars Cost: $$$$ . Price: Casual Dining, Casual Gourmet
---