Ambience

85%

Service

85%

Food

90%

Creativity

95%

Value

95%
Restaurant Details
Alekzander
Locale: Roma Norte
Address: Av Álvaro Obregón 130
Telephone: +52 55 5264 3843
Restaurant Type: Casual Dining
Cuisine: Eclectic
Service Type: Table Service
Price: $$$
Menu items offered: Ceviche - Aquachile, Charcuterie, Coffee, Desserts, Espresso, Hamburgers, Pasta, Pizza, Salads, Sandwiches, Seafood, Soups, Tacos, Tapas - Finger Foods - Snacks
Hours:
Mon-Wed: 1 pm to 12:30 am, Thu-Sat: 1 pm to 1:30 am, Sun: 1 pm to 11:30 pm

Review Summary
Alekzander offers a short but creative menu with an international personality, that's typically perfectly executed. Best Reuben sandwich in Mexico!

The full review for Alekzander
Review by: Ollie O Rating: 4.5 stars Review Date: 08/16/2017
Alekzander is a small, quaint little bistro in the heart of Roma Norte on Álvaro Obregón, the main drag in Roma Norte. Most of the restaurants and bars in Roma Norte are this avenue or on the streets running parallel on either side of it.
The décor is pleasant. A bit trendy and hipster but not some much to make it seem contrived. It's very comfortable. There are about six table indoors, downstairs, seating about 25 diners. Another four or so out on the front sidewalk seating another ten or so. There are front glass doors running the entire width of the storefront that open entirely to give the entire downstairs dining area an outdoors ambience, although protected from the elements. The waiters are clad in blue denim aprons. They are clean-cut, friendly and efficient. But the star of the show at Alekzander is the creative menu and excellent execution in the kitchen. The menu is an eclectic assortment of international fare. There are lots of interesting appetizers, sandwiches and salads. On a recent visit I ordered the Quinoa Salad. Brilliantly conceived. An assortment of small cubed veggies, blue cheese, raisins, pecans and just the right amount of wild rice and quinoa. The dressing was just slightly tart. A healthy, unique and delicious salad. On the previous visit I had the Reuben Sandwich. Excellent. A delicious dark deli-style mustard, a sweet sauerkraut and sweet pickle relish and slices of high-quality melted cheese and corned beef. An excellent rendition of the New York deli classic. I'd come to Alekzander just for the luscious curry-laced sweet potato spread they bring out with slices of fresh, homemade bread. This is just a fabulous casual dining menu, well executed, without even a hint of traditional Mexican influence. That, in a city full of tacos, nopales, and sliced poblano peppers is unique. For Mexicanas, Alekzander is a good place to experience some menu unfamiliar items that are mainstays of foreign cuisines. Something other than the foreign fad foods like hamburgers and waffles. These are interesting international flavors, well executed and you're going to love them. And if you're from New York, you can experience a new take on that classic Reuben.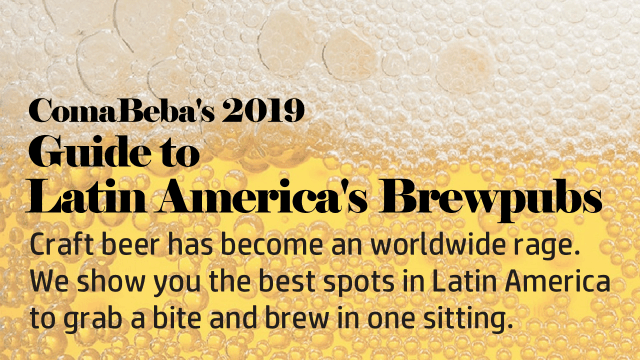 Click the restaurant name or image to read the review
Lur – Mexico City
Neighborhoods: Polanco
Service options: Table Service
Cuisine(s): Eclectic Gourmet
Rating: 4.6 stars Cost: $$$$ . Price: Casual Dining
---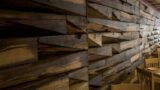 Merotoro – Mexico City
Neighborhoods: Hipódromo, La Condesa, Mexico City
Service options: Table Service
Cuisine(s): Gourmet Mexican
Rating: 4.3 stars Cost: $$$$ . Price: Upscale Casual
---
Blanco Colima – Mexico City
Neighborhoods: Mexico City, Roma Norte
Service options: Table Service
Cuisine(s): Eclectic Gourmet, Mexican
Rating: 4.5 stars Cost: $$$ . Price: Casual Dining
---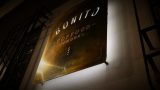 Bonito – Mexico City
Neighborhoods: La Condesa, Mexico City
Service options: Table Service
Cuisine(s): Gourmet Mexican
Rating: 3.6 stars Cost: $$$$ . Price: Casual Dining
---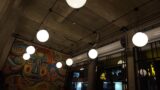 Amaya – Juárez – Mexico City
Neighborhoods: Juárez, Mexico City
Service options: Table Service
Cuisine(s): Gourmet Mexican
Rating: 3.7 stars Cost: $$$ . Price: Casual Dining
---
Click the restaurant image to read the review
Yuban – Mexico City
Neighborhoods: Mexico City, Roma Norte
Service options: Table Service
Cuisine(s): Eclectic Gourmet, Mexican
Rating: 4.4 stars Cost: $$$ . Price: Casual Dining
---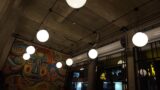 Amaya – Juárez – Mexico City
Neighborhoods: Juárez, Mexico City
Service options: Table Service
Cuisine(s): Gourmet Mexican
Rating: 3.7 stars Cost: $$$ . Price: Casual Dining
---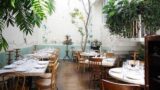 Rosetta – Roma Norte – Mexico City
Neighborhoods: Mexico City, Roma Norte
Service options: Table Service
Cuisine(s): Eclectic Gourmet, Gourmet Mexican
Rating: 3.8 stars Cost: $$$$ . Price: Casual Dining
---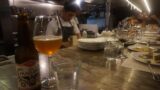 Lardo – Condesa – Mexico City
Neighborhoods: La Condesa, Mexico City
Service options: Table Service
Cuisine(s): Eclectic
Rating: 4.2 stars Cost: $$$$ . Price: Casual Dining
---
Blanco Colima – Mexico City
Neighborhoods: Mexico City, Roma Norte
Service options: Table Service
Cuisine(s): Eclectic Gourmet, Mexican
Rating: 4.5 stars Cost: $$$ . Price: Casual Dining
---