The Coffee Road
San Isidro
[skillwrapper type="gage"][skill percent="81″ title="Overall Rating" bar_foreground="#9e8850″ bar_background="#bcbcbc"][/skillwrapper]
Ambience

barcounterprefix*75barcountersuffix*

75%

Service

barcounterprefix*80barcountersuffix*

80%

Food

barcounterprefix*90barcountersuffix*

90%

Creativity

barcounterprefix*85barcountersuffix*

85%

Value

barcounterprefix*85barcountersuffix*

85%
Restaurant Details
The Coffee Road
Locale: San Isidro
Address: Av. Guillermo Prescott 365
Telephone: +51 1 6372028
Restaurant Type: Cafe, Casual Dining
Cuisine: Coffee - Bread - Pastries
Service Type: Counter Service
Price: $$
Menu items offered: Breads and Pastries, Coffee, Espresso
Hours:
Sun: 2:00 pm - 10:00 pm, Mon: 7:00 am - 10:00 pm, Tue: 7:00 am - 10:00 pm, Wed: 7:00 am - 10:00 pm, Thu: 7:00 am - 10:00 pm, Fri: 7:00 am - 10:00 pm, Sat: 9:00 am - 10:00 pm

Review Summary
The friendly baristas at The Coffee Road serve specialty coffee from Cajamarca, Peru produced on a La Marzocco Strada or your choice of most of the popular brewing methods. The café offers a few quality pastries and a handful of specialty dishes, including lasagna

The full review for The Coffee Road
Review by: Ollie O Rating: 4.1 stars Review Date: 11/24/2018
I recently peddled to the northern extremes of San Isidro to try a coffee at a café called The Coffee Road. The bulk of the seating is in an interior courtyard with plenty of light and a few little plants and shrubs scattered about in the courtyard.
The Coffee Road roasts beans on site, using coffee sourced from Cajamarca in the northern Andean highlands of Peru. They produce the espresso on a shiny, chrome La Marzocco. Or you can have your choice of brewed methods. From V60 to Aeropress, they have them all, except the siphon.
There are a limited number of food items, mostly sandwiches and a few house specialties, including a nice plate of lasagna.
I haven't tasted the food, unless you can call a flat-white, food. My coffee was an excellent, smooth cup of coffee. The latte foam was rich and velvety.
The Coffee Road is a bit off the beaten path for most tourists but for residents living nearby that are coffee aficionados, this is the place to go.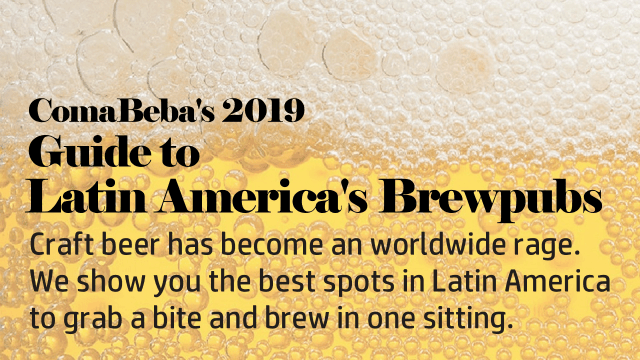 Click the restaurant name or image to read the review
Puku Puku – Lima
Neighborhoods: Miraflores, San Isidro
Service options: Table Service, Take-out
Cuisine(s): Coffee - Bread - Pastries
Rating: 4.2 stars Cost: $$ . Price: Cafe
---
Tostaduría Bisetti – Lima
Neighborhoods: Barranco
Service options: Table Service, Take-out
Cuisine(s): Coffee - Bread - Pastries
Rating: 3.6 stars Cost: $$ . Price: Cafe
---
Agora Café – Lima
Neighborhoods: Miraflores
Service options: Counter Service
Cuisine(s): Coffee - Bread - Pastries
Rating: 4.1 stars Cost: $$ . Price: Cafe
---
True Artisan Cafe – Lima
Neighborhoods: Miraflores
Service options: Counter Service
Cuisine(s): Coffee - Bread - Pastries
Rating: 4.2 stars Cost: $$ . Price: Cafe, Fast Casual
---
Arábica – Lima
Neighborhoods: Miraflores
Service options: Counter Service
Cuisine(s): Coffee - Bread - Pastries
Rating: 4.1 stars Cost: $$ . Price: Cafe
---
Click the restaurant image to read the review
Arábica – Lima
Neighborhoods: Miraflores
Service options: Counter Service
Cuisine(s): Coffee - Bread - Pastries
Rating: 4.1 stars Cost: $$ . Price: Cafe
---
Tostaduría Bisetti – Lima
Neighborhoods: Barranco
Service options: Table Service, Take-out
Cuisine(s): Coffee - Bread - Pastries
Rating: 3.6 stars Cost: $$ . Price: Cafe
---
Agora Café – Lima
Neighborhoods: Miraflores
Service options: Counter Service
Cuisine(s): Coffee - Bread - Pastries
Rating: 4.1 stars Cost: $$ . Price: Cafe
---
True Artisan Cafe – Lima
Neighborhoods: Miraflores
Service options: Counter Service
Cuisine(s): Coffee - Bread - Pastries
Rating: 4.2 stars Cost: $$ . Price: Cafe, Fast Casual
---
Puku Puku – Lima
Neighborhoods: Miraflores, San Isidro
Service options: Table Service, Take-out
Cuisine(s): Coffee - Bread - Pastries
Rating: 4.2 stars Cost: $$ . Price: Cafe
---