[skillwrapper type="gage"][skill percent="78″ title="Overall Rating" bar_foreground="#9e8850″ bar_background="#bcbcbc"][/skillwrapper]
Ambience

barcounterprefix*70barcountersuffix*

70%

Service

barcounterprefix*85barcountersuffix*

85%

Food

barcounterprefix*80barcountersuffix*

80%

Creativity

barcounterprefix*75barcountersuffix*

75%

Value

barcounterprefix*80barcountersuffix*

80%
Restaurant Details
Street Burger
Locale: Miraflores
Address: Calle San Martin 459
Telephone: +51 1 2437544
Restaurant Type: Casual Dining, Hamburger Restaurant
Cuisine: Burgers
Service Type: Table Service, Take-out
Price: $$$
Menu items offered: Hamburgers, Hot Dogs, Pizza, Sandwiches, Tapas - Finger Foods - Snacks
Hours:
Sun: 12:00 pm to 11:00 pm, Mon: 12:00 pm to 11:00 pm, Tue: 12:00 pm to 11:00 pm, Wed: 12:00 pm to 11:00 pm, Thu: 12:00 pm to 11:00 pm, Fri: 12:00 pm to 12:00 pm, Sat: 12:00 am to 12:00 am

Review Summary
Street Burgers tops the list of burgers in Miraflores on the west side of Av Jose Larco but didn't quite live up to the standards set by Papachos, Jeronimo, Bon Beef and Juicy Lucy since the burger lacked that essential sear.

The full review for Street Burger
Review by: Ollie O Rating: 3.9 stars Review Date: 11/18/2018
Street Burger is located on San Martín in the heart of Miraflores. The restaurant offers a menu of pre-defined burger options with varying condiments. The burgers, as you might guess, are named after various streets, most of which are in Lima.
Street Burger also offers a "build your burger" option, hot dogs, pizza, and oddly enough, fish and chips.
Ambiance is lacking. It's barely a step above a fast-food restaurant. A small step above. Unlike a fast-food restaurant, Street Burger offers table service. The waiter was friendly. He spoke English. And interestingly, they offered, at no charge, a little starter, a bit of sausage.
They have a nice assortment of Candeleria (local) craft beers in bottles. They also offer Grolsch imported beer in bottles.
I ordered the Larco Street burger. 200 grams of ground beef, bacon, cheddar cheese, and caramelized onions on a shiny brioche bun sprinkled with a few sesame seeds. Accompanied by French fries.
The grind on the patty was course. That's good. There was a sufficiently high content of fat to keep the burger flavorful and juicy. That's good. The patty was a bit undercooked, almost rare, and it didn't have much of sear on the exterior. That's bad.
The cheese was good. The accompanying fries were crinkle-cut fries. Probably frozen and from a bag. I can't say for sure. They were hot and crisp. A bit starchy on the inside.
Overall, this was a good burger, but not a great one. The French fries were hot and crisp, but nothing special.
This is probably the best burger option in Miraflores, but that's not saying much.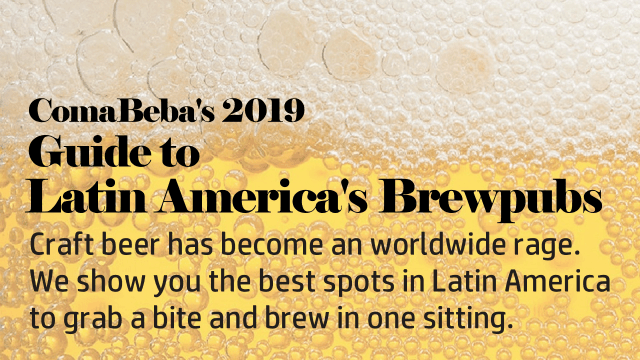 Click the restaurant name or image to read the review
Juicy Lucy – Lima
Neighborhoods: Miraflores, Santa Cruz
Service options: Table Service, Take-out
Cuisine(s): Burgers
Rating: 4.2 stars Cost: $$$ . Price: Casual Dining, Hamburger Restaurant
---
Bon Beef – Lima
Neighborhoods: San Isidro
Service options: Table Service
Cuisine(s): Burgers
Rating: 4.2 stars Cost: $$$ . Price: Casual Dining
---
Click the restaurant image to read the review
Bon Beef – Lima
Neighborhoods: San Isidro
Service options: Table Service
Cuisine(s): Burgers
Rating: 4.2 stars Cost: $$$ . Price: Casual Dining
---
Juicy Lucy – Lima
Neighborhoods: Miraflores, Santa Cruz
Service options: Table Service, Take-out
Cuisine(s): Burgers
Rating: 4.2 stars Cost: $$$ . Price: Casual Dining, Hamburger Restaurant
---