Sofa Café
Barranco, Miraflores
Ambience

85%

Service

80%

Food

85%

Creativity

85%

Value

85%
Restaurant Details
Sofa Café
Locale: Barranco, Miraflores
Address: Av San Martin 480
Telephone: +51 977 777 001
Restaurant Type: Cafe, Casual Dining
Cuisine: Coffee - Bread - Pastries
Service Type: Table Service
Price: $$$
Menu items offered: Apple Pie, Braised Meat Dishes, Breads and Pastries, Brownies or Blondies, Carpaccios - Tartares, Cheesecake, Coffee, Croissants, Egg Breakfast Dishes, Egg rolls - Fried spring rolls, Empanadas, Espresso, French Toast, Hamburgers, Hot Wings, Molten Chocolate Lava Cake, Omelettes, Pancakes - Griddlecakes, Pasta, Pastel de Tres Leches, Pizza, Quiche, Rice - Risotto, Roasted Meat Dishes, Salads, Scrambled Eggs, Seafood Stew, Soft-boiled Eggs, Soups, Tiramisu, Waffles
Hours:
Sun: 8:00 am - 12:00 am, Mon: 8:00 am - 12:00 am, Tue: 8:00 am - 12:00 am, Wed: 8:00 am - 12:00 am, Thu: 8:00 am - 12:00 am, Fri: 8:00 am - 1:00 am, Sat: 8:00 am - 1:00 am

Review Summary
For a quick casual meal for breakfast or lunch, Café de Lima is one of the best options in the city.

The full review for Sofa Café
Review by: Ollie O Rating: 4.2 stars Review Date: 11/24/2018
Sofa Café has three locations in Lima, and soon will have six. Expansion typically means you're doing something right. Sofa Café has sort found a middle-ground between being a trendy, contemporary restaurant, and a cute and quaint café. This fusion seems to have worked. The original café in Barranco has been a big success.
The décor is, as described, a funky, eclectic mix. As the name implies, there are a few antique copy Victorian sofas, chairs and coffee tables strewn about the restaurant amidst some colorful ceramic-tile-topped tables on ornate iron pedestals, with unusual ottomans with backs (which, defying their appearance, are quite comfortable).
Pleasant music is softly playing in the background. Volume up slightly in the evening when the café converts to laid-back gastropub.
The menu runs the gamut. A full host of breakfast items, including eggs done every way possible, waffles, pancakes and French toast. There is no better place in Barranco for breakfast, although La Bodega Verde comes very, very close.
Sofa Café has a full range of lunch and dinner items too. Salads, sandwiches, pizzas, pasta, and a page full of Peruvian and not-so-Peruvian main-course dishes.
I've tried several egg dishes. All well-executed. The sandwiches and salads are pretty good, too. Sofa Café is just a great casual setting for an informal meal.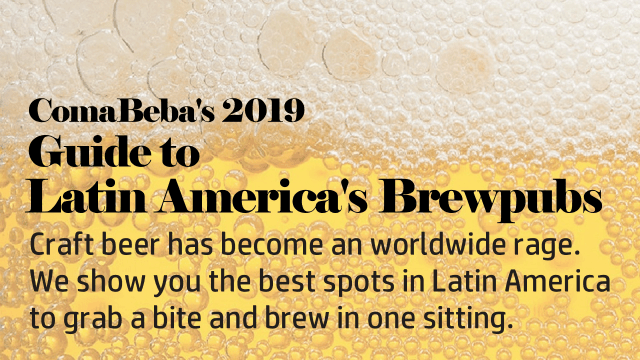 Click the restaurant name or image to read the review
Ana Avellana – Lima
Neighborhoods: Miraflores, Santa Cruz
Service options: Table Service
Cuisine(s): Coffee - Bread - Pastries
Rating: 4.3 stars Cost: $$$ . Price: Cafe, Casual Dining
---
Café A Bistro – Lima
Neighborhoods: San Isidro
Service options: Table Service
Cuisine(s): Burgers, Sandwiches-Salads
Rating: 4.3 stars Cost: $$$ . Price: Casual Dining
---
Café Julieta – Lima
Neighborhoods: San Isidro
Service options: Table Service
Cuisine(s): Coffee - Bread - Pastries
Rating: 4.4 stars Cost: $$$ . Price: Cafe, Casual Dining
---
Homemade – Lima
Neighborhoods: Miraflores
Service options: Table Service
Cuisine(s): Coffee - Bread - Pastries
Rating: 4.3 stars Cost: $$$ . Price: Cafe, Casual Dining
---
San Antonio – Lima
Neighborhoods: Miraflores
Service options: Table Service
Cuisine(s): Coffee - Bread - Pastries, Sandwiches-Salads
Rating: 4.0 stars Cost: $$$ . Price: Cafe, Casual Dining
---
Click the restaurant image to read the review
Café A Bistro – Lima
Neighborhoods: San Isidro
Service options: Table Service
Cuisine(s): Burgers, Sandwiches-Salads
Rating: 4.3 stars Cost: $$$ . Price: Casual Dining
---
La Bodega Verde – Lima
Neighborhoods: Barranco
Service options: Table Service
Cuisine(s): Sandwiches-Salads
Rating: 4.3 stars Cost: $$$ . Price: Casual Dining
---
Café de Lima – Lima
Neighborhoods: Miraflores
Service options: Table Service
Cuisine(s): Coffee - Bread - Pastries
Rating: 4.3 stars Cost: $$$ . Price: Cafe, Casual Dining
---
Ana Avellana – Lima
Neighborhoods: Miraflores, Santa Cruz
Service options: Table Service
Cuisine(s): Coffee - Bread - Pastries
Rating: 4.3 stars Cost: $$$ . Price: Cafe, Casual Dining
---
Homemade – Lima
Neighborhoods: Miraflores
Service options: Table Service
Cuisine(s): Coffee - Bread - Pastries
Rating: 4.3 stars Cost: $$$ . Price: Cafe, Casual Dining
---