Pastelería San Antonio
Miraflores
Ambience

85%

Service

75%

Food

85%

Creativity

75%

Value

80%
Restaurant Details
Pastelería San Antonio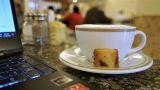 Locale: Miraflores
Address: Av. Angamos Oeste 1494
Telephone: +51 1 6261313
Restaurant Type: Cafe, Casual Dining
Cuisine: Coffee - Bread - Pastries, Sandwiches-Salads
Service Type: Table Service
Price: $$$
Menu items offered: Alfajores (cookies), Apple Pie, Cookies, Empanadas, Humitas - Tamales, Ice Cream, Pasta, Pizza, Quiche, Salads, Soups, Wraps - Shawarma
Hours:
Sun: 7:00 am - 12:00 am, Mon: 7:00 am - 12:00 am, Tue: 7:00 am - 12:00 am, Wed: 7:00 am - 12:00 am, Thu: 7:00 am - 12:00 am, Fri: 7:00 am - 12:00 am, Sat: 7:00 am - 12:00 am

Review Summary
Pastelería San Antonio, now with five locations in Lima, is the quintessential Limeño pastry shop and café. Always has been, always will be. Consistently good food with good service at all but the busiest hours.

The full review for Pastelería San Antonio
Review by: Ollie O Rating: 4.0 stars Review Date: 11/24/2018
The year was 1959 when two friends, both Spaniards, Jose "Pepe" Vila and Emilio Fernandez, opened the doors to the first San Antonio bakery and pastry shop. A lot has changed since then. That little bakery and pastry shop has morphed into a five full-scale restaurants open from early in the morning until late at night, and during most of those hours, each restaurant is full of customers.
There are five locations. I've only done the breakfast and lunch menu at the Miraflores location on Vasco Núñez de Balboa, but have had coffee at the location on Angamos West. All locations are very similar in terms of décor and design. The menus are the same. The quality of service is excellent, although not flawless during peak hours at all locations. Execution of a lengthy menu full of Peruvian favorites is consistently good. The pastries from San Antonio are also notoriously good. At lunch, sandwiches and salads seem to the be most popular items.
San Antonio is as much a Lima landmark, as it is a restaurant. Nothing glamorous or trendy. Just good food in a clean and comfortable environment. Breakfast hours, prior to 10 a.m. are pretty quiet but I've seen the restaurant full at those hours as well.
I usually do a standard egg breakfast with bacon or have a sandwich. But I've also done the tamales, which are delicious.
With five locations, there's likely a San Antonio close to you.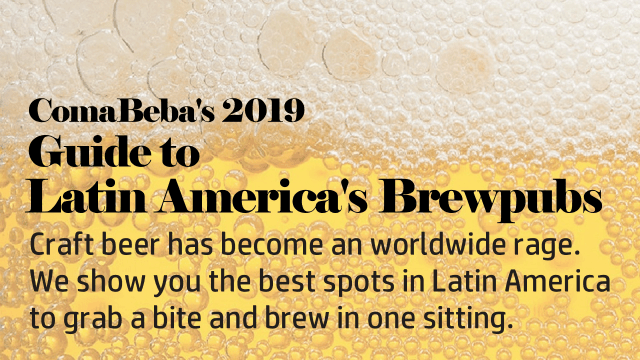 Click the restaurant name or image to read the review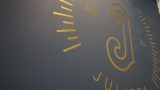 Café Julieta – Lima
Neighborhoods: San Isidro
Service options: Table Service
Cuisine(s): Coffee - Bread - Pastries
Rating: 4.4 stars Cost: $$$ . Price: Cafe, Casual Dining
---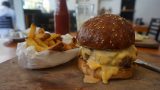 Café A Bistro – Lima
Neighborhoods: San Isidro
Service options: Table Service
Cuisine(s): Burgers, Sandwiches-Salads
Rating: 4.3 stars Cost: $$$ . Price: Casual Dining
---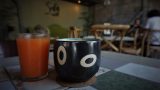 Sofa Café – Lima
Neighborhoods: Barranco, Miraflores
Service options: Table Service
Cuisine(s): Coffee - Bread - Pastries
Rating: 4.2 stars Cost: $$$ . Price: Cafe, Casual Dining
---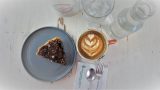 Ana Avellana – Lima
Neighborhoods: Miraflores, Santa Cruz
Service options: Table Service
Cuisine(s): Coffee - Bread - Pastries
Rating: 4.3 stars Cost: $$$ . Price: Cafe, Casual Dining
---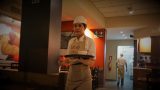 Lucio Caffè – Lima
Neighborhoods: Miraflores
Service options: Table Service
Cuisine(s): Coffee - Bread - Pastries, Sandwiches-Salads
Rating: 4.3 stars Cost: $$$ . Price: Cafe, Casual Dining
---
Click the restaurant image to read the review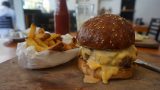 Café A Bistro – Lima
Neighborhoods: San Isidro
Service options: Table Service
Cuisine(s): Burgers, Sandwiches-Salads
Rating: 4.3 stars Cost: $$$ . Price: Casual Dining
---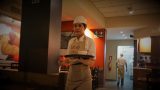 Lucio Caffè – Lima
Neighborhoods: Miraflores
Service options: Table Service
Cuisine(s): Coffee - Bread - Pastries, Sandwiches-Salads
Rating: 4.3 stars Cost: $$$ . Price: Cafe, Casual Dining
---
Café de Lima – Lima
Neighborhoods: Miraflores
Service options: Table Service
Cuisine(s): Coffee - Bread - Pastries
Rating: 4.3 stars Cost: $$$ . Price: Cafe, Casual Dining
---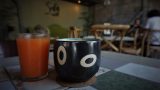 Sofa Café – Lima
Neighborhoods: Barranco, Miraflores
Service options: Table Service
Cuisine(s): Coffee - Bread - Pastries
Rating: 4.2 stars Cost: $$$ . Price: Cafe, Casual Dining
---
Homemade – Lima
Neighborhoods: Miraflores
Service options: Table Service
Cuisine(s): Coffee - Bread - Pastries
Rating: 4.3 stars Cost: $$$ . Price: Cafe, Casual Dining
---