Ambience

90%

Service

95%

Food

95%

Creativity

90%

Value

85%

Logistics

90%
Restaurant Details
Restaurant Details
Rafael - Lima
Locale: Miraflores
Address: Calle San Martin 300
Telephone: +51 1 2424149
Restaurant Type: Upscale Casual
Cuisine: Fusion, Peruvian
Service Type: Table Service
Price: $$$$
Menu items offered: Braised Meat Dishes, Breads and Pastries, Ceviche - Aquachile, Coffee, Desserts, Grilled Steaks, Ice Cream, Pasta, Pizza, Rice - Risotto, Salads, Seafood
Hours:
Sun: Closed, Mon: 1:00 pm - 3:00 pm, 8:00 pm - 11:00 pm, Tue: 1:00 pm - 3:00 pm, 8:00 pm - 11:00 pm, Wed: 1:00 pm - 3:00 pm, 8:00 pm - 11:00 pm, Thu: 1:00 pm - 3:00 pm, 8:00 pm - 12:00 am, Fri: 1:00 pm - 3:00 pm, 8:00 pm - 12:00 am, Sat: 8:00 pm - 12:00 am

Review Summary
Extraordinary. One of the 10 best upscale dining experiences in Latin America. Can't decide between Astrid y Gastón and this one? Don't flip a coin. We suggest you do them both.

Rafael is located in an old single-story building in the heart of Miraflores in Lima. They didn't spend a fortune on the décor, but everything is tasteful and interesting. And they spared no expense on the table linens, tableware and glassware. High-thread count white tablecloths and white linen napkins work perfectly in this room. It transforms a slightly quirky but tasteful décor into something just a little more elegant.
It seems to be in vogue to serve appetizers and desserts on stone tablets accompanied by twigs and more stones. None of that at Rafael in Lima. Just beautiful porcelain and pottery full of beautiful food.Before I describe this meal, blow by blow, let me take a detour and tell you how special their menu of distilled spirits is. It's, hands down, the most sophisticated list of distilled spirits I've seen in Latin America.A bottle of Buffalo Trace Kentucky Straight Bourbon! Really? A bottle of Mortlach Single Malt Scotch! Are you kidding me? You can't find that in Scotland! If you're a distilled spirits buff, they have something that will please you. Being in Peru, I did the appropriate thing, I ordered a Paca Paca Pisco Italia Rosada, a rare find, even in Lima, by a small-batch producer that recently won both gold and silver in international competition for this pisco and for their Puro Torontel 2014, which is equally impressive.If the food was even close to as impressive as the list of distilled spirits, I was in for a pleasant experience.They bring a bread basket after you order. I'd have paid the price for an appetizer just to get the basket of bread and the three accompaniments. The basket contained an assortment of slices of three types of rustic loaves, a sweet dark bread, similar to pumpernickel, and a couple of high-yeast breads. It was, I believe, the best basket of bread I've been served in Latin America. Not to be outdone by the bread, the three accompanying condiments were just as impressive, a creamy butter sprinkled with coarse sea salt, custom made for that sweet dark bread. A fluffy cream cheese spread and some pickled pastrami that was absolutely delicious. I suppose I could have made a killer pastrami sandwich, but I was concerned that it might violate some local custom if I put that pastrami between two slices of that luscious bread.For an appetizer, I ordered the Rafael version of the classic Spanish dish, Pulpo a la Gallega. Best version I've ever been served anywhere in the world. It was extraordinarily good. The octopus was soft like cream. Not the least bit chewy. And the accompanying sauce and condiments elevated the dish to new levels. This dish was exploding with flavor.For the main course, I ordered the restaurant's version of an Asian halibut curry. This rendition was fantastic. The perfect amount of heat and sweetness. There were little bits of baby corn, squash, wild mushrooms and cherry tomatoes. I assure you that if they had had this corn and these sweet little cherry tomatoes in Asia four centuries ago, they would have been including them in the dish over there too. It was a fabulous Asian / Peruvian fusion.The first two courses were so good I just had to test the pastry chef, who was apparently also responsible for that over-the-top, best-ever, basket of bread.I told the waiter surprise me. And BOY OH BOY. What a treat. Out comes a gourmet French toast. This custom-made slice of brioche had been caramelized with sugar on the outside. It was accompanied by fresh baby raspberries and strawberries, and succulent hazelnut foam that catapulted this humble French dessert and breakfast item to gourmet dessert status.The waiter was flawless as was the entire attending staff, from the hostess to the bus boys. The waiter spoke Spanish, Portuguese and English flawlessly, and he knew every detail about every item on that menu.This was as good as any service I've seen in Latin America. It was literally flawless.Overall, lunch at Rafael was an extraordinary experience. An extraordinary restaurant.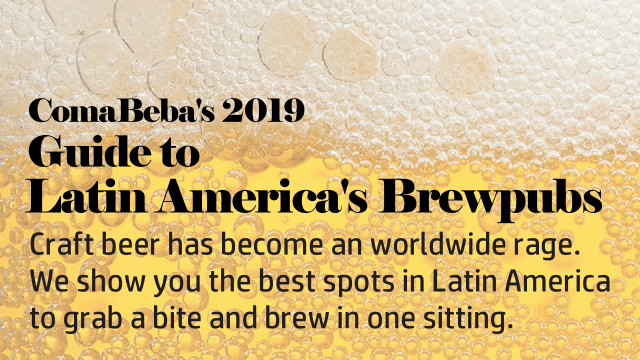 Click the restaurant name or image to read the review
IK Restaurante – Lima
Neighborhoods: Miraflores
Service options: Table Service
Cuisine(s): Eclectic Gourmet
Rating: 4.2 stars Cost: $$$$ . Price: Upscale Casual
---
Astrid y Gastón – Lima
Neighborhoods: San Isidro
Service options: Table Service
Cuisine(s): Fusion, Peruvian
Rating: 4.6 stars Cost: $$$$ . Price: Upscale Casual
---
Perroquet – Lima
Neighborhoods:
Service options: Table Service
Cuisine(s): Peruvian
Rating: 4.4 stars Cost: $$$$ . Price: Upscale Casual
---
Click the restaurant image to read the review
Astrid y Gastón – Lima
Neighborhoods: San Isidro
Service options: Table Service
Cuisine(s): Fusion, Peruvian
Rating: 4.6 stars Cost: $$$$ . Price: Upscale Casual
---
Perroquet – Lima
Neighborhoods:
Service options: Table Service
Cuisine(s): Peruvian
Rating: 4.4 stars Cost: $$$$ . Price: Upscale Casual
---
IK Restaurante – Lima
Neighborhoods: Miraflores
Service options: Table Service
Cuisine(s): Eclectic Gourmet
Rating: 4.2 stars Cost: $$$$ . Price: Upscale Casual
---