Puku Puku
Miraflores, San Isidro
[skillwrapper type="gage"][skill percent="83″ title="Overall Rating" bar_foreground="#9e8850″ bar_background="#bcbcbc"][/skillwrapper]
Ambience

barcounterprefix*80barcountersuffix*

80%

Service

barcounterprefix*80barcountersuffix*

80%

Food

barcounterprefix*80barcountersuffix*

80%

Creativity

barcounterprefix*90barcountersuffix*

90%

Value

barcounterprefix*85barcountersuffix*

85%
Restaurant Details
Puku Puku
Locale: Miraflores, San Isidro
Address: Av Jose Larco 1247
Telephone: +51 1 3104494
Restaurant Type: Cafe
Cuisine: Coffee - Bread - Pastries
Service Type: Table Service, Take-out
Price: $$
Menu items offered: Breads and Pastries, Coffee, Croissants, Espresso
Hours:
Sun: 9:00 am - 5:00 pm, Mon: 7:00 am - 9:00 pm, Tue: 7:00 am - 9:00 pm, Wed: 7:00 am - 9:00 pm, Thu: 7:00 am - 9:00 pm, Fri: 7:00 am - 9:00 pm, Sat: 7:00 am - 9:00 pm

Review Summary
Puku Puku serves good, nationally-sourced, single-origin coffee. The smallest of three locations has limited seating and offers coffee in paper-cups only. The largest of the three locations has plenty of seating and offers coffee in cups that clatter against your teeth. Well-trained baristas. Limited food items. Mostly pastries.

The full review for Puku Puku
Review by: Ollie O Rating: 4.2 stars Review Date: 11/24/2018
Sometimes, where you're standing or sitting when you get that urge for a good cup of coffee can be the most important factor when deciding which coffee shop will earn your business that day.
Whether you're a Limeño or a tourist, there's a good chance that urge might hit while you're standing out in front of Larcomar, Lima's premier shopping mall, located overlooking the beach in Miraflores.
When it does, Puku Puku is the specialty coffee shop that you'll likely migrate to.
It's less than a block away from the entrance to the Marriott that overlooks the Larcomar shopping center.
This little coffee-kiosk is proof that good things sometimes come in small packages. There are only a couple of tiny tables on the sidewalk. Otherwise you stand and drink a cup of coffee from a paper cup. The cup has that cute little Puku Puku bird logo on it and cardboard protectors are available to avoid burning your pinkies. But there are no ceramic or pottery cups for those that abhor anything that resembles a Starbucks experience, unless you buy your own Puku Puku pottery mug and get the barista to use that for your cup of coffee.
The lack of seating and ceramic cups aside, the quality of the coffee is top-notch. Their "go-to" coffee is sourced from José Herrara's finca in Cajamarca, featuring red and yellow Caturra. A few reputable roasters in the USA, Red Rooster and Metropolis, roast and sell this coffee. Red Rooster elected to a do a light roast on this coffee, and Metropolis a Light-Medium roast. Both coffees have been well-received.
Puku Puku is selling and cupping both a medium and a dark-roast for espresso. Even with the darker roast the coffee is very good. Lightly acidic and floral, although those floral hints naturally disappear with the darker roast.
The baristas at Puku Puku are well-trained and amiable. Despite the lack of seating, there's always some interesting people standing around drinking coffee at this location. I've had some interesting conversations with locals I've met while standing there, drinking coffee.
There's also a small Puku Puku located on the eastern edge of Miraflores offering a similar experience, but with about four or five more tables seating ten or so coffee-sippers.
News Flash. There's now a comparatively large new location in San Isidro on Pardo y Aliaga with plenty of seating at tables and pillow-sofas lining the walls. There's a much wider assortment of desserts and pastries. And you can have your coffee in a ceramic cup at this location, without buying one. About the only downside is that the prices are a bit higher in the San Isidro location. It was the highest-priced coffee we purchased at any specialty coffee-shop in Lima.
Our rating is based on the experience at the San Isidro location which scored slightly higher on the Ambiance and Food categories, and slightly lower on Value than the Larco location would have scored.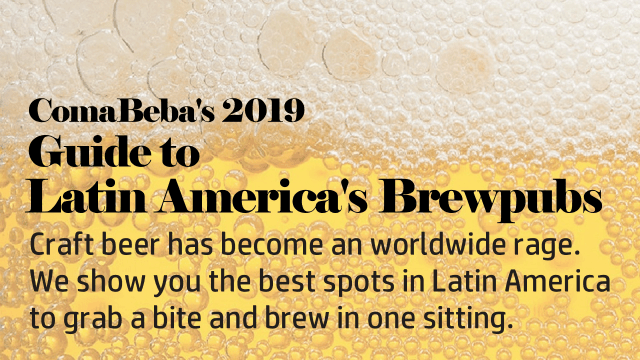 Click the restaurant name or image to read the review
True Artisan Cafe – Lima
Neighborhoods: Miraflores
Service options: Counter Service
Cuisine(s): Coffee - Bread - Pastries
Rating: 4.2 stars Cost: $$ . Price: Cafe, Fast Casual
---
Tostaduría Bisetti – Lima
Neighborhoods: Barranco
Service options: Table Service, Take-out
Cuisine(s): Coffee - Bread - Pastries
Rating: 3.6 stars Cost: $$ . Price: Cafe
---
Arábica – Lima
Neighborhoods: Miraflores
Service options: Counter Service
Cuisine(s): Coffee - Bread - Pastries
Rating: 4.1 stars Cost: $$ . Price: Cafe
---
The Coffee Road – Lima
Neighborhoods: San Isidro
Service options: Counter Service
Cuisine(s): Coffee - Bread - Pastries
Rating: 4.1 stars Cost: $$ . Price: Cafe, Casual Dining
---
Agora Café – Lima
Neighborhoods: Miraflores
Service options: Counter Service
Cuisine(s): Coffee - Bread - Pastries
Rating: 4.1 stars Cost: $$ . Price: Cafe
---
Click the restaurant image to read the review
True Artisan Cafe – Lima
Neighborhoods: Miraflores
Service options: Counter Service
Cuisine(s): Coffee - Bread - Pastries
Rating: 4.2 stars Cost: $$ . Price: Cafe, Fast Casual
---
Agora Café – Lima
Neighborhoods: Miraflores
Service options: Counter Service
Cuisine(s): Coffee - Bread - Pastries
Rating: 4.1 stars Cost: $$ . Price: Cafe
---
Tostaduría Bisetti – Lima
Neighborhoods: Barranco
Service options: Table Service, Take-out
Cuisine(s): Coffee - Bread - Pastries
Rating: 3.6 stars Cost: $$ . Price: Cafe
---
Arábica – Lima
Neighborhoods: Miraflores
Service options: Counter Service
Cuisine(s): Coffee - Bread - Pastries
Rating: 4.1 stars Cost: $$ . Price: Cafe
---
The Coffee Road – Lima
Neighborhoods: San Isidro
Service options: Counter Service
Cuisine(s): Coffee - Bread - Pastries
Rating: 4.1 stars Cost: $$ . Price: Cafe, Casual Dining
---