Ambience

85%

Service

85%

Food

85%

Creativity

85%

Value

90%
Restaurant Details
Papacho's
Locale: Miraflores
Address: Av la Paz 1045
Telephone: +51 1 2536460
Restaurant Type: Casual Dining
Cuisine: Burgers, Eclectic
Service Type: Table Service
Price: $$$
Menu items offered: Coffee, Desserts, Espresso, Hamburgers, Ice Cream, Salads, Sandwiches, Tacos, Tapas - Finger Foods - Snacks
Hours:
Mon-Fri: 12pm to 12am, Sat: 11am to 12am, Sun: 11am to 11pm

Review Summary
Papachos! Gaston Acurio does it again. Nice, comfortable ambience. Friendly, attentive service. Really good burgers, tacos and milkshakes. Nuf said.

This another one of megastar restaurateur Gastón Acurio's creations. He figured if he was the king of the mountain for upscale dining in Latin America (which, in fact, is) he could master the American burger.
Truth be told, he did a darn good job (see the warning the end of this review though).Papacho's is just trendy enough to be trendy, but just laid-back enough not be trendy. It's just a clean, classy casual dining spot with really good burgers and tacos, arguably the world's two best hand-held foods.Papacho's in Lima does a very good job with both of those. Unique ingredients that work. Quality ingredients. Enough fat content in that meat patty to make it juicy. Just a well-done rendition of the burger. Ditto for the tacos.Oh. And did I mention that big milkshake?Service was friendly and attentive. Internet worked.What more could a casual diner ask for (other than Giselle Buchen as a waitress)?Proviso: On a little excursion to Machu Picchu my sisters and nephew and I decided to have lunch at the Papacho's adjoining the square in downtown Cusco. We all ordered the burgers. After a couple of bites we all looked at each other with a strange look. I was sort of like eating a round slice of cardboard. I suspect they were using alpaca for the meat patties. Bad choice, Mr. Acurio. Some the worst burgers ever. Made us wish we had eaten Andean cuy instead.But this review is for the Papacho's in Miraflores in Lima that fared much better. Worth a visit for burgers.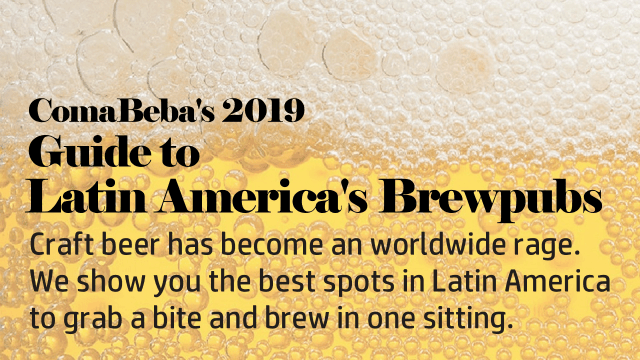 Click the restaurant name or image to read the review
Hotel B – Lima
Neighborhoods: Barranco
Service options: Table Service
Cuisine(s): Eclectic Gourmet
Rating: 4.4 stars Cost: $$$$ . Price: Upscale Casual
---
Felix Brasserie – Lima
Neighborhoods: San Isidro
Service options: Table Service
Cuisine(s): Eclectic Gourmet
Rating: 4.4 stars Cost: $$$$ . Price: Casual Dining
---
Click the restaurant image to read the review
Felix Brasserie – Lima
Neighborhoods: San Isidro
Service options: Table Service
Cuisine(s): Eclectic Gourmet
Rating: 4.4 stars Cost: $$$$ . Price: Casual Dining
---
Hotel B – Lima
Neighborhoods: Barranco
Service options: Table Service
Cuisine(s): Eclectic Gourmet
Rating: 4.4 stars Cost: $$$$ . Price: Upscale Casual
---