Ambience

85%

Service

90%

Food

85%

Creativity

85%

Value

70%
Restaurant Details
Restaurant Details
Osso
Locale: San Isidro
Address: Av Santo Toribio 173 y Av Central 172
Telephone: +51 1 4697438
Restaurant Type: Casual Dining, Steakhouse
Cuisine: Grilled Steaks
Service Type: Table Service
Price: $$$$$
Menu items offered: Carpaccios - Tartares, Coffee, Desserts, Grilled Steaks, Hamburgers, Pasta, Rice - Risotto, Salads
Hours:
Sun: 12:30pm to 4pm, 7pm to 11pm, Mon: 12:30pm to 4pm, 7pm to 11pm, Tue: 12:30pm to 4pm, 7pm to 11pm, Wed: 12:30pm to 4pm, 7pm to 11pm, Thu: 12:30pm to 4pm, 7pm to 11pm, Fri: 12:30pm to 4pm, 7pm to 11pm, Sat: 12:30pm to 4pm, 7pm to 11pm

Review Summary
Osso offers high-quality local and imported prime Black Angus including aged and bone-in cuts in a Texas ranch-house atmosphere. Yee, Hah!

For what is allegedly a high-end steakhouse (and the prices would support that classification) the décor in Osso is a bit "casual". I poke jokes now and then in reviews about how a few of the steakhouses in Buenos Aires have stereotypical "estancia" décor. Along those lines, the décor at Osso is sort of like a nicely decorated Texas ranch house and the waiters and cooks all wear red-plaid, western-cut shirts like the cowboys in Texas do. To each their own. And perhaps Limeños will eat up this kitschy Cowboy décor. But for my money, if I pay US $32 for a steak, I want the waiters wearing bowties.
The service was friendly and attentive. No complaints. The manager even offered me a tour of the grilling area.How about the steaks? Osso offers three types of beef, locally grown and butchered beef (breed undisclosed), imported USDA prime Black Angus beef, and Wagyu beef imported from the USA. If memory serves me correctly, they use some type of fruit wood for grilling the steaks. There must be shortage of mesquite in Peru.I ordered the lowest-priced ribeye for our comparison to the other steakhouses. It's a locally produced Bife Ancho for 105 soles (about US $32). To accompany the steak, I ordered the potato salad.The steak was cooked perfectly with a prominent smoked-flavor from that wood. It was very good. That said. I thought the steak at La Cabrera was tastier and was a bit more tender. And despite that, the steak at Ossa cost me 30% more than the steak at La Cabrera.The potato salad was odd. When the menu stated that it came with bacon I assumed it meant "bacon bits", crisp little bits of smoked bacon to give some contrasting texture to the creamy potato salad. What came was a potato salad with big chunks of pork belly that weren't quite fully rendered. Odd. Very odd.Bear in mind that we didn't sample the dry-aged beef or the Wagyu. But in the more reasonably priced cuts, Osso came up short, despite being the most expensive of the three restaurants. And the décor was a bit "casual" to be the most expensive of the lot, in sharp contrast to the sophisticated and more luxurious décor at Carnal. All this added up to the lowest score of the three restaurants in the comparison.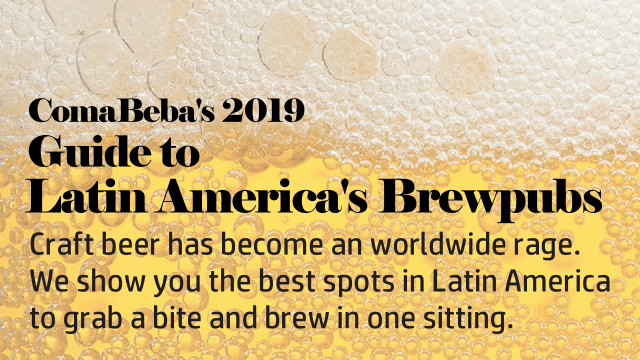 Click the restaurant name or image to read the review
Carnal – Lima
Neighborhoods: Miraflores
Service options: Table Service
Cuisine(s): Grilled Steaks
Rating: 4.3 stars Cost: $$$$ . Price: Steakhouse
---
La Cabrera – Lima
Neighborhoods: Barranco, Miraflores
Service options: Table Service
Cuisine(s): Grilled Steaks
Rating: 4.4 stars Cost: $$$$ . Price: Steakhouse
---
Click the restaurant image to read the review
La Cabrera – Lima
Neighborhoods: Barranco, Miraflores
Service options: Table Service
Cuisine(s): Grilled Steaks
Rating: 4.4 stars Cost: $$$$ . Price: Steakhouse
---
Carnal – Lima
Neighborhoods: Miraflores
Service options: Table Service
Cuisine(s): Grilled Steaks
Rating: 4.3 stars Cost: $$$$ . Price: Steakhouse
---