Museo Larco Restaurant
Pueblo Libre
[skillwrapper type="gage"][skill percent="91″ title="Overall Rating" bar_foreground="#9e8850″ bar_background="#bcbcbc"][/skillwrapper]
Ambience

barcounterprefix*90barcountersuffix*

90%

Service

barcounterprefix*85barcountersuffix*

85%

Food

barcounterprefix*95barcountersuffix*

95%

Creativity

barcounterprefix*95barcountersuffix*

95%

Value

barcounterprefix*90barcountersuffix*

90%
Restaurant Details
Museo Larco Restaurant
Locale: Pueblo Libre
Address: Av. Simón Bolivar 1509
Telephone: +51 1 4611312
Restaurant Type: Cafe, Casual Dining
Cuisine: Peruvian
Service Type: Table Service
Price: $$$
Menu items offered:
Hours:
Sun: 9:00 am - 10:00 pm, Mon: 9:00 am - 10:00 pm, Tue: 9:00 am - 10:00 pm, Wed: 9:00 am - 10:00 pm, Thu: 9:00 am - 10:00 pm, Fri: 9:00 am - 10:00 pm, Sat: 9:00 am - 10:00 pm

Review Summary
Although rarely lauded by food critics, we're not sure why. This is a gourmet dining experience that enables diners to experience Peruvian cuisine with European cooking sophistication. It's a top-notch dining experience at a better than reasonable price. It's a mandatory add-on to your visit to the adjoining museum.

The full review for Museo Larco Restaurant
Review by: Ollie O Rating: 4.6 stars Review Date: 11/24/2018
Anyone living or visiting Lima will likely spend a day or two admiring the pre-Colombian artifacts on exhibit at the Museo Larco (Larco Museum). It's arguably the most impressive museum in Latin America and the surrounding gardens are almost as impressive as the pottery on display inside.
Overlooking those gardens is a quaint café and restaurant that lives up to the high standards set by the museum and it's landscaping.
From the garden outside the restaurant appears to be a humble café that might offer nothing more than coffee, croissants and sandwiches. And they do offer those items. But despite the casual ambiance, the menu is plainly upscale-gourmet and on close examination clearly reveals itself to, in fact, be a Peruvian-French fusion, with a dash of Italian thrown in for good measure.
This is Peruvian creole cuisine executed with technique you would typically only find in the city's best upscale dining establishments like Rafael or Astrid y Gastón.
I recently met a friend who was experiencing his first visit to Lima at the museum for lunch. I couldn't have chosen a better destination.
We shared the appetizer sampler that offers a variety of Peruvian creole cuisine classics, a green tamal, a chicken causa, an anticucho de lomo (steak skewer), yuca in a classic yellow-pepper haucaina sauce, and a small portion of pastel de choclo. This is an outstanding way to acquaint anyone that's new to Peruvian cuisine to these local classics.
The Corvina Sudada Moche is a delicate portion of sea-bass poached in a clay pot in a spicy gravy. It was outstanding. The corvina was flaky, moist and perfectly cooked and the accompanying spicy gravy was luscious and delicious.
The Risotto Norteño is a "Frenched" duck leg sitting on a bed of arborio rice flavored with corn chicha de jore (a traditional corn wine) and the emblematic Peruvian yellow pepper. I've tasted dozens of risottos throughout Latin America at some of the best upscale and Italian-specialty restaurants and the risottos are almost always a disappointment. This risotto, although the texture was a bit thick, was one of the top-five I've tasted in Latin America. The duck leg, incidentally, was perfectly cooked.
This was an extraordinary showing of European cooking technique in traditional recipes utilizing the best local ingredients.
This far exceeds the level of execution of local cuisine at any similar restaurant in Lima. This is haute cuisine in a comfortable casual setting. There's nothing quite like it in Lima, although the restaurant at Huaca Pucllana comes very close, and offers slightly superior service.
If there is any complaint about the Museo Larco Restaurant, it's that the lunch service becomes a bit chaotic. Local tour guides often bring bus-loads full of tourists to dine at the restaurant in conjunction with tours of the museum. It's not unusual to see the dining area set up banquet-style for forty to fifty diners per table. Often, you'll see three or four tables for groups simultaneously set up for this type of group dining. As you can imagine, a deluge of diners hitting the restaurant all at once is bound to affect the service slightly. But this is a small price to pay for such an otherwise outstanding experience.
Don't fail to order one of the restaurant's classic desserts. They're all exquisite, but if you're visiting the city don't miss the opportunity to try Lima's most emblematic dessert, the Suspiro Limeño. This restaurant has one of the best rendition's you'll find. Chocolate lovers might want to opt for the heavenly chocolate mousse. But the best option of all, especially for first-time visitors to Lima, is the Café Gourmand, a big cup of coffee accompanied by a menagerie of five two-bite samples of the restaurant's most popular desserts. It's a great way to sample Lima's most popular sweet sensations. And the coffee is top-notch. Although Colombia gets the majority of the hype for Latin American coffee, Peru is one of the world's most respected sources of high-quality coffee among aficionados.
If there's one restaurant that everyone in the world that touches ground in Lima should experience, it's this one. It's an exceptional meal of gourmet quality in a comfortable, casual setting at better than reasonable prices. This is meal on par with any upscale restaurant in the city with a price tag that's 30% to 40% less. Don't miss the Museo Larco Restaurant.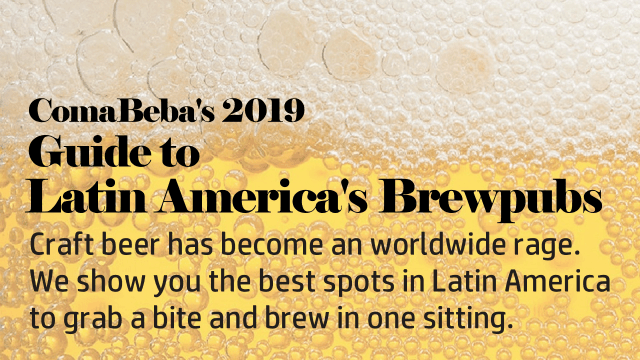 Click the restaurant name or image to read the review
Isolina – Lima
Neighborhoods: Barranco
Service options: Table Service
Cuisine(s): Peruvian
Rating: 4.3 stars Cost: $$$ . Price: Casual Dining
---
Panchita – Lima
Neighborhoods: Miraflores
Service options: Table Service
Cuisine(s): Peruvian
Rating: 4.3 stars Cost: $$$ . Price: Casual Dining
---
Ámaz – Lima
Neighborhoods: Miraflores
Service options: Table Service
Cuisine(s): Amazonian
Rating: 4.6 stars Cost: $$$ . Price: Casual Dining
---
Huaca Pucllana – Lima
Neighborhoods: Miraflores
Service options: Table Service
Cuisine(s): Peruvian
Rating: 4.5 stars Cost: $$$$ . Price: Upscale Casual
---
Click the restaurant image to read the review
Panchita – Lima
Neighborhoods: Miraflores
Service options: Table Service
Cuisine(s): Peruvian
Rating: 4.3 stars Cost: $$$ . Price: Casual Dining
---
Ámaz – Lima
Neighborhoods: Miraflores
Service options: Table Service
Cuisine(s): Amazonian
Rating: 4.6 stars Cost: $$$ . Price: Casual Dining
---
Huaca Pucllana – Lima
Neighborhoods: Miraflores
Service options: Table Service
Cuisine(s): Peruvian
Rating: 4.5 stars Cost: $$$$ . Price: Upscale Casual
---
Isolina – Lima
Neighborhoods: Barranco
Service options: Table Service
Cuisine(s): Peruvian
Rating: 4.3 stars Cost: $$$ . Price: Casual Dining
---