Matsuei
La Molina, Miraflores
Ambience

90%

Service

90%

Food

90%

Creativity

95%

Value

90%
Restaurant Details
Matsuei
Locale: La Molina, Miraflores
Address: Calle Atahualpa 195
Telephone: +51 981 310 180
Restaurant Type: Casual Dining
Cuisine: Fusion, Japanese, Peruvian Nikkei
Service Type: Table Service
Price: $$$$
Menu items offered: Braised Meat Dishes, Carpaccios - Tartares, Ceviche - Aquachile, Coffee, Desserts, Grilled Steaks, Potstickers (Guotie), Ramen - Udon - Soba, Rice - Risotto, Salads, Seafood, Soups, Sushi, Tapas - Finger Foods - Snacks
Hours:
Sun: 12:30 pm - 4:00 pm, Mon: 12:30 pm - 3:30 pm, 7:30 pm - 11:30 pm, Tue: 12:30 pm - 3:30 pm, 7:30 pm - 11:30 pm, Wed: 12:30 pm - 3:30 pm, 7:30 pm - 11:30 pm, Thu: 12:30 pm - 3:30 pm, 7:30 pm - 11:30 pm, Fri: 12:30 pm - 3:30 pm, 7:30 pm - 11:30 pm, Sat: 12:30 pm - 3:30 pm, 7:30 pm - 11:30 pm

Review Summary
Matsuei offers an appealing contemporary décor, devoid of kitschy Japanese artifacts, and some of the freshest and best-executed sashimi and sushi in Lima. Matsuei is possibly the best option for sushi-addicts that make frequent visits to sushi bars to get a fix.

The full review for Matsuei
Review by: Ollie O Rating: 4.5 stars Review Date: 04/19/2019
The name, Matsuei, is synonymous with Nikkei cuisine in Lima. The restaurant opened in 1973 with the city's first Japanese-born and Japanese-trained itamae. The name of that itamae was Nobu Matsuhisa, who later founded the acclaimed international chain of Japanese restaurants, Nobu.
Since that time, a handful of restaurants operating under the name of Matsuei in various parts of the city have come and gone.
The most recent reincarnation of a restaurant bearing that name is on Atahualpa, a half-block off José Pardo in Miraflores.
The décor in this new restaurant is sleek, modern and a bit sexy. Not quite as sleek and sexy as Toshi, in Miraflores, but very close. They both ooze 21st century Japanese without a hint of that traditional Japanese motif that all the restaurant's predecessors have displayed.
And unlike the Matsuei predecessors that exclusively employed descendants of Japanese immigrants, not a single person working at this Matsuei on Atahualpa looked even remotely Japanese on my latest visit.
Of the city's many Nikkei restaurants, I find this one and Hanzo to be most "Japanese" of the lot. Japanese-cuisine purists, especially sashimi and sushi aficionados, will feel more comfortable at Matsuei than at the more fusion-heavy restaurants like Maido and Osaka.
The fish is fresh, and I've seen some impressive knife-work. Matsuei's trademark is a unique thick-cut on their sashimi. The tuna and salmon-belly are served in slices that are about twice as thick as your typical slice of sashimi. The presentation of the lobster sashimi will not disappoint. Neither will the shrimp sashimi. They stuff the rice inside the shrimp! Thanks to our contributors for providing photos of some of the various popular sashimi offerings.
Wanting something at the fusion end of the spectrum? Try the restaurant's signature roll the "acevichado". This is the roll that started the Nikkei culinary revolution half a century ago and is still the city's most popular derivation of a traditional maki, available at almost every sushi bar in the city.
If variety is your bag, you can try the Bento Box. It's a good value for a variety of Japanese classics, but the various items in the tray are the least impressive on the menu. If you're looking for variety and value, order one of their sushi-boats (barcos) that offer a wide variety of both classic and premium sushi.
I've never dined at Matsuei when it was really busy, but it does get busy at peak hours. Service has always been outstanding on my visits and many of the waiters are fluent in English. The restaurant offers the menu in both Spanish and English versions. I've seen consumer reviews complaining of slow service when the restaurant is busy. So, for the best experience you might want to avoid being there during peak hours.
Matsuei is priced similar to other popular Nikkei restaurants. Prices are almost identical to Hanzo and Toshi for similar items.
We note that Osaka has a slightly more upscale personality and lends itself well for dining out to celebrate a special occasion.
But with an appealing, modern décor devoid of any kitschy Japanese artifacts, and some the freshest and best sushi in the city, Matsuei's casual dining environment, very similar to what you'll find at Toshi, is perhaps the better choice for sushi-addicts that make frequent visits to sushi bars.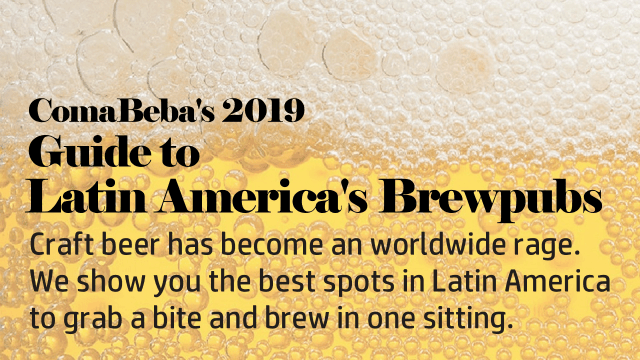 Click the restaurant name or image to read the review
Hanzo – Lima
Neighborhoods: San Isidro, Santiago de Surco
Service options: Table Service
Cuisine(s): Fusion, Japanese, Peruvian Nikkei
Rating: 4.0 stars Cost: $$$$ . Price: Upscale Casual
---
Toshi – Lima
Neighborhoods: Miraflores, San Isidro
Service options: Table Service
Cuisine(s): Fusion, Japanese, Peruvian Nikkei
Rating: 4.6 stars Cost: $$$$ . Price: Casual Dining
---
Osaka – Lima
Neighborhoods: San Isidro, Santiago de Surco
Service options: Table Service
Cuisine(s): Fusion, Japanese, Peruvian Nikkei
Rating: 4.6 stars Cost: $$$$ . Price: Upscale Casual
---
Click the restaurant image to read the review
Hanzo – Lima
Neighborhoods: San Isidro, Santiago de Surco
Service options: Table Service
Cuisine(s): Fusion, Japanese, Peruvian Nikkei
Rating: 4.0 stars Cost: $$$$ . Price: Upscale Casual
---
Toshi – Lima
Neighborhoods: Miraflores, San Isidro
Service options: Table Service
Cuisine(s): Fusion, Japanese, Peruvian Nikkei
Rating: 4.6 stars Cost: $$$$ . Price: Casual Dining
---
Osaka – Lima
Neighborhoods: San Isidro, Santiago de Surco
Service options: Table Service
Cuisine(s): Fusion, Japanese, Peruvian Nikkei
Rating: 4.6 stars Cost: $$$$ . Price: Upscale Casual
---